Blackwater's Erik Prince under scrutiny for China ties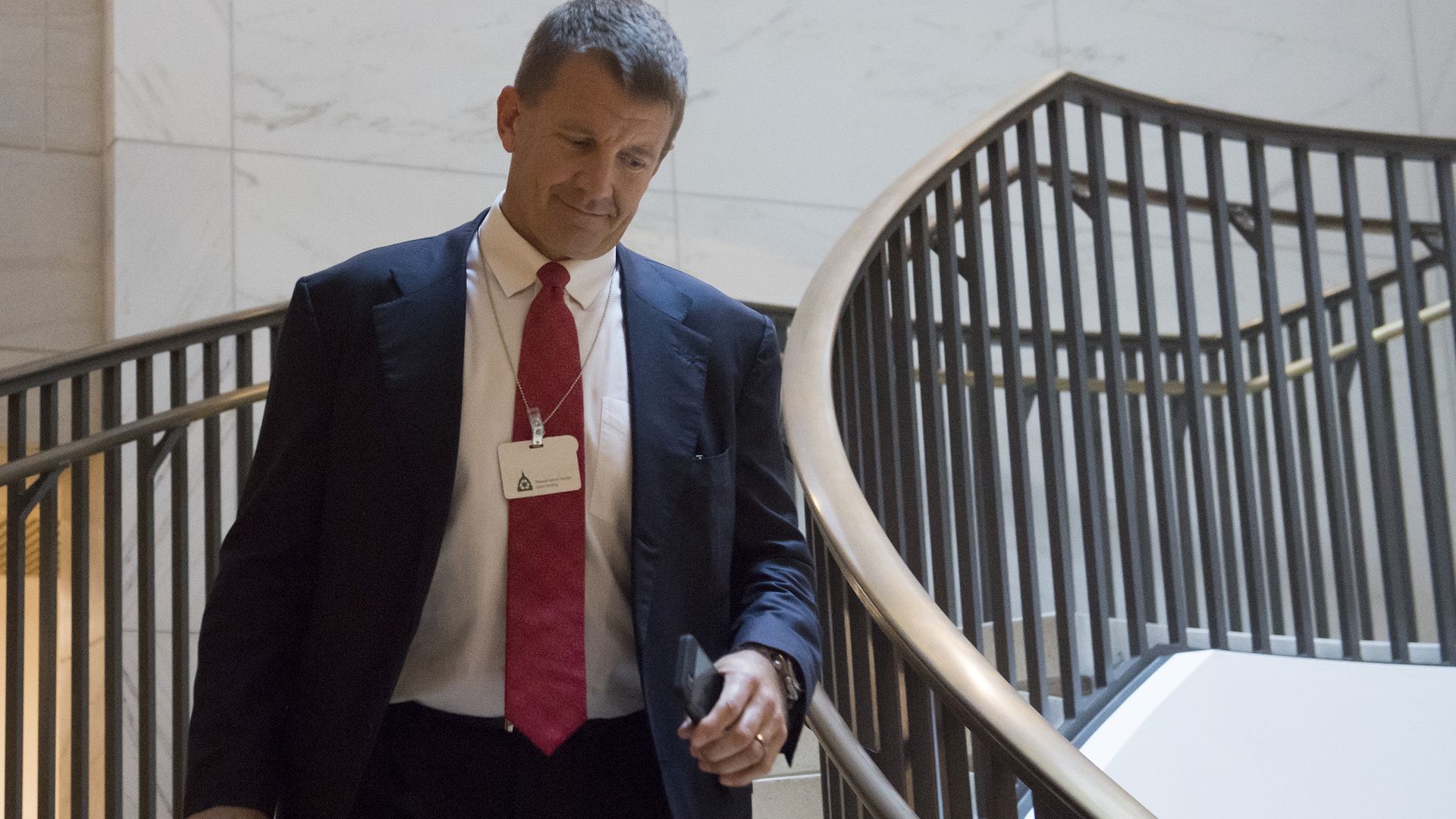 Erik Prince — a former Navy SEAL who created the security firm Blackwater, which played a controversial role in the U.S. wars in Iraq and Afghanistan — is back in the spotlight for his new position as chairman of a Hong Kong-based company called Frontier Services Group, the Washington Post reports.
Why it matters: According to the Post, there's a concern that Prince, who is of interest to special counsel Robert Mueller and has ties to the Trump administration, is "advancing the strategic agenda of the United States' largest rival."
What they're saying, per the Post:
A former U.S. intelligence official said that within the intelligence community and the Pentagon, "there was discomfort to begin with because [Prince] was courting the Chinese government at the same time as he was courting the American government ... He is way out of bounds."
A spokesman for FSG: "Erik Prince is a proud American who would never seek to undermine the national interests. FSG ... aims to support infrastructure projects internationally to serve its clients' needs ... and does not support a political agenda."
Lawyers at Washington law firm Steptoe & Johnson warned Prince in a 2015 memo that the U.S. employees of FSG "should exercise utmost caution not to provide military advice or training ... that could be construed as defense services," to avoid legal problems.
Go deeper