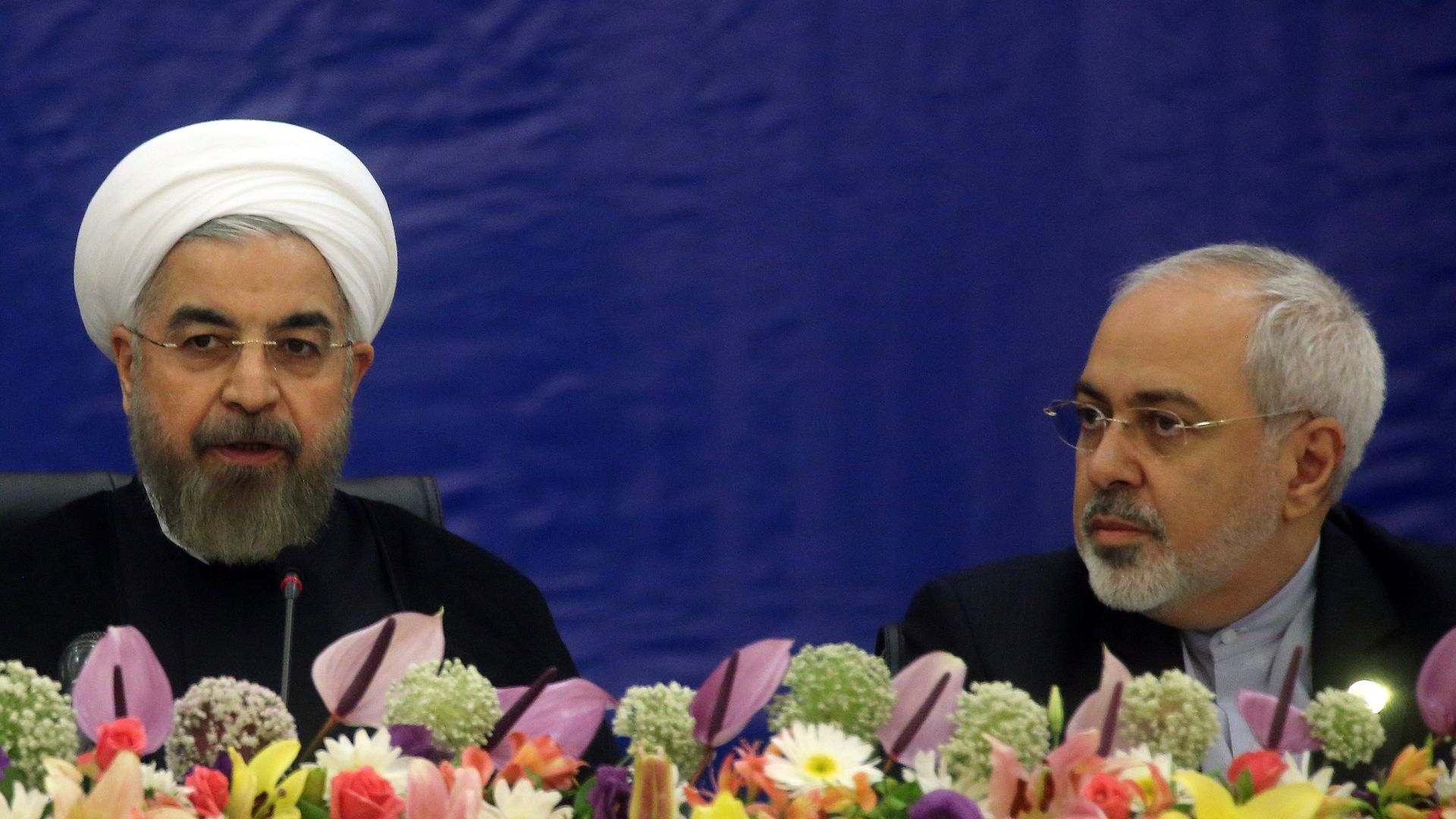 As much as President Trump would like credit for solving the Iran nuclear problem, he will not get far trying to replicate the approach his administration has taken toward North Korea. The facts on the ground in each country are simply too different.
The bottom line: Torpedoing the nuclear deal will not intimidate Iran into talks. Iranian Foreign Minister Javad Zarif reiterated the country's position Thursday morning: "We will neither outsource our security nor will we renegotiate or add onto a deal we have already implemented in good faith."
First, North Korea already has nuclear weapons, which Kim Jong-un considers sufficient leverage to negotiate effectively with U.S. By killing the Iran deal, Trump will only convince Tehran that it should secure similar leverage — a bigger nuclear program, perhaps even nuclear weapons — before resuming talks. Trump may also find it difficult to squeeze Iran while continuing to squeeze North Korea, potentially giving Iran even more time to work with. After all, to keep North Korea talking and ultimately making concessions will require concerted and ongoing U.S. pressure.
Second, Iran has a true domestic politics with many competing factions, despite its authoritarian edifice. Although an absolute dictator may be swayed, Iran's leaders, jostling for power and position, won't bow to brazen intimidation any more than American politicians would. In fact, Trump's tactics will likely embolden hardliners in Tehran, who will see an opportunity to sideline rivals tainted by an association with the U.S. — in which case everything that worries the U.S. about Iran will only get worse.
Why it matters: It's a mistake for Trump to follow his North Korea model — which is still being tested — in deciding the fate of the Iran nuclear deal. A victory for hardliners in Iran will only put the U.S. in a more difficult negotiating position down the line, with much higher stakes.
Vali Nasr is dean of the Johns Hopkins School of Advanced International Studies.
Go deeper