Netanyahu, Israeli defense chief now have sole power to declare war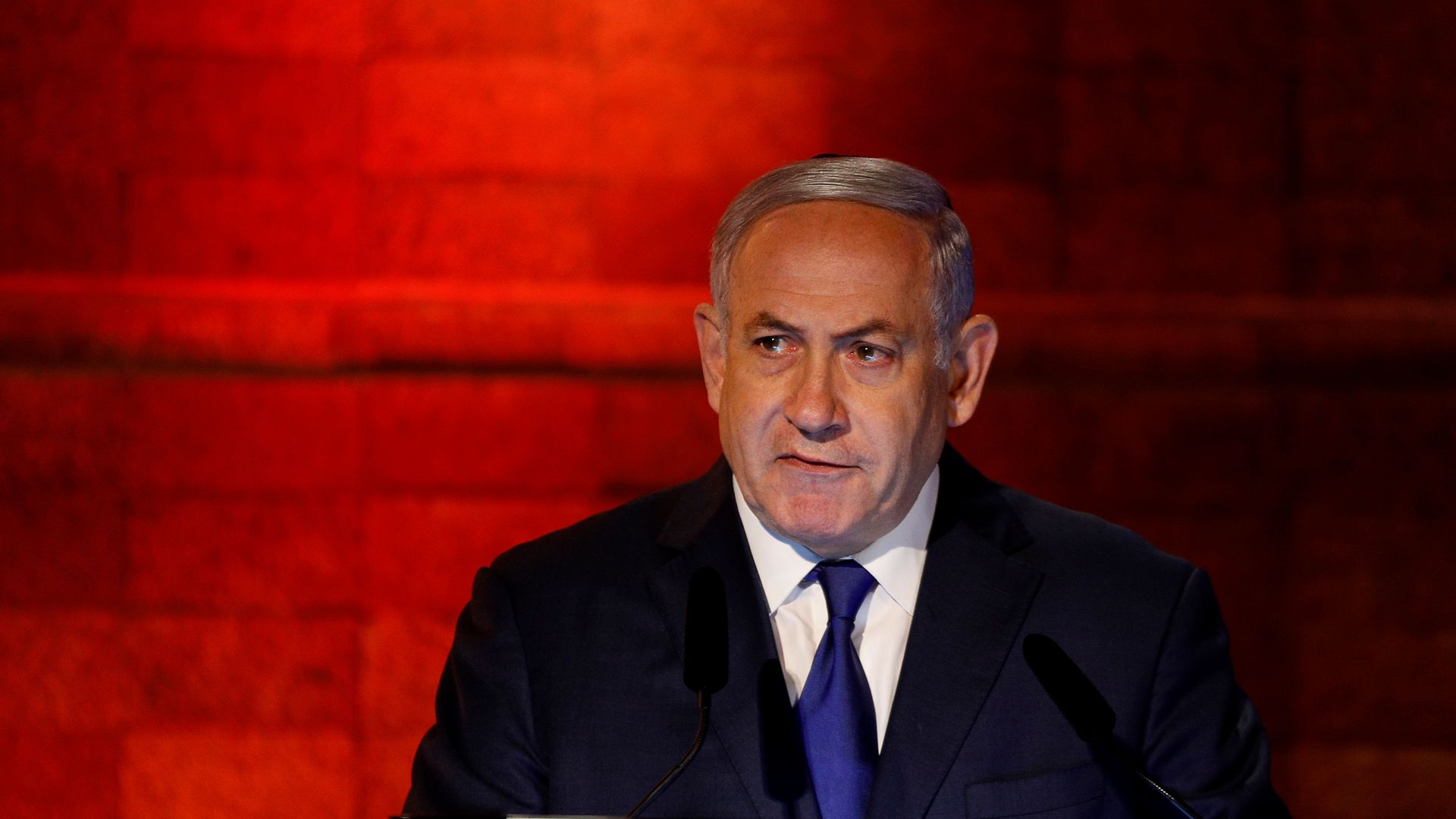 Israel's Parliament passed a law this week that allows just the prime minister, Benjamin Netanyahu, and his defense minister to declare war, under "extreme circumstances," the NYT's Isabel Kershner reports.
Why it matters: Although the law doesn't define what those circumstances are, it's much easier for Israel to go to war now. This comes after several recent strikes in Syria believed to have been shepherded by Israel.
The argument for it: Some say the cabinet meant to approve going to war has gotten too numerous and makes the process of declaring war unmanageable.
The argument against it: The number of checks on a declaration of war has been drastically reduced.
Go deeper