Musk tells off analysts and says the Model 3 is on track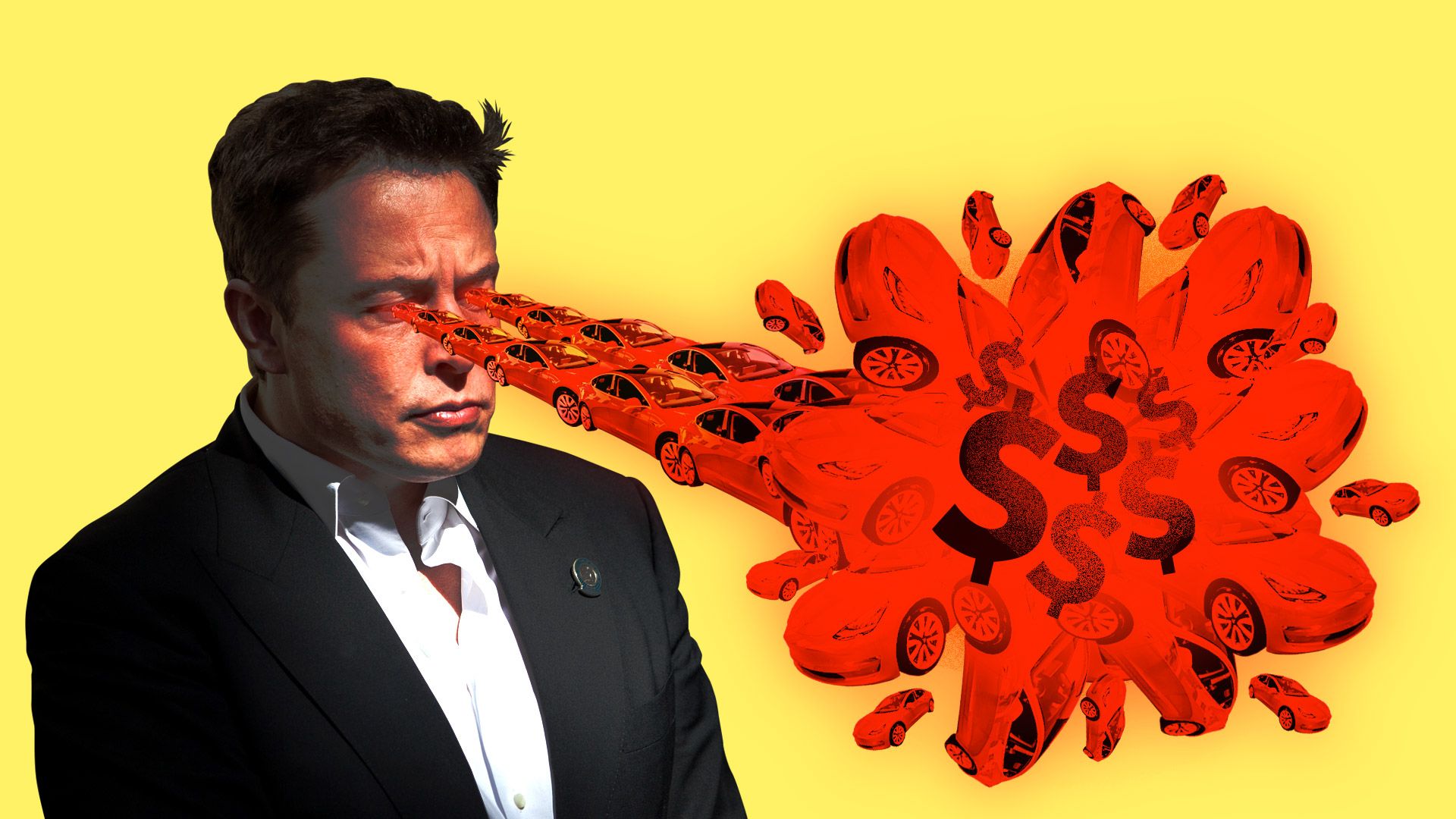 Call him erratic: Tesla CEO Elon Musk eagerly told analysts he's on the right path, refused to answer questions he called "boring," and told off a broker whose clients, he said, can't tolerate market volatility.
Why it matters: By the time Tesla's first-quarter earnings call was over Wednesday evening, its share price had dropped by 4.5%.
Musk — under a cloud for production failings of his vaunted mainstream Model 3, along with a 22% plummet of Tesla's share price since September — is left with his old problem in place, and now a new one:
He's still not making enough Model 3s
And he has angered analysts responsible for rating his shares (here is the exchange).
Much of the market thinks that Musk will be forced in the second half of the year to raise cash to support Tesla's ramp-up. In the call, Musk reiterated that he has no such plans. But in the event the market is right, it won't help that he insulted a group of the folks who influence the success of equity sales.
Yet, Musk had a positive story to tell:
His Gigafactory in Nevada is producing 3,000 to 5,000 battery packs a week, a scale that will support his push to be producing 5,000 of the Model 3 electrics a week within the next couple of months.
Over the last three weeks, he accelerated the speed of battery pack production from seven hours to 17 minutes.
He has much-reduced the amount of expensive cobalt in his batteries, and "we think we can get the cobalt to almost nothing," he said. Technically, that would be a stunning achievement, since cobalt physically stabilizes the battery chemistry and, though researchers are trying, no one has discovered how to get so close to removing it for use in an electric car.
Producing of the Model Y crossover vehicle will begin in 2020.
In addition to his brusqueness toward the analysts, Musk lashed out at press coverage of a fatal March accident in California involving a Tesla Model S.
Musk said some press accounts had suggested that the Tesla was less safe than cars without autonomous capability, which he called "incredibly irresponsible." He added, "I'm really upset by that."
Go deeper