FDA takes aim at drug pricing rebates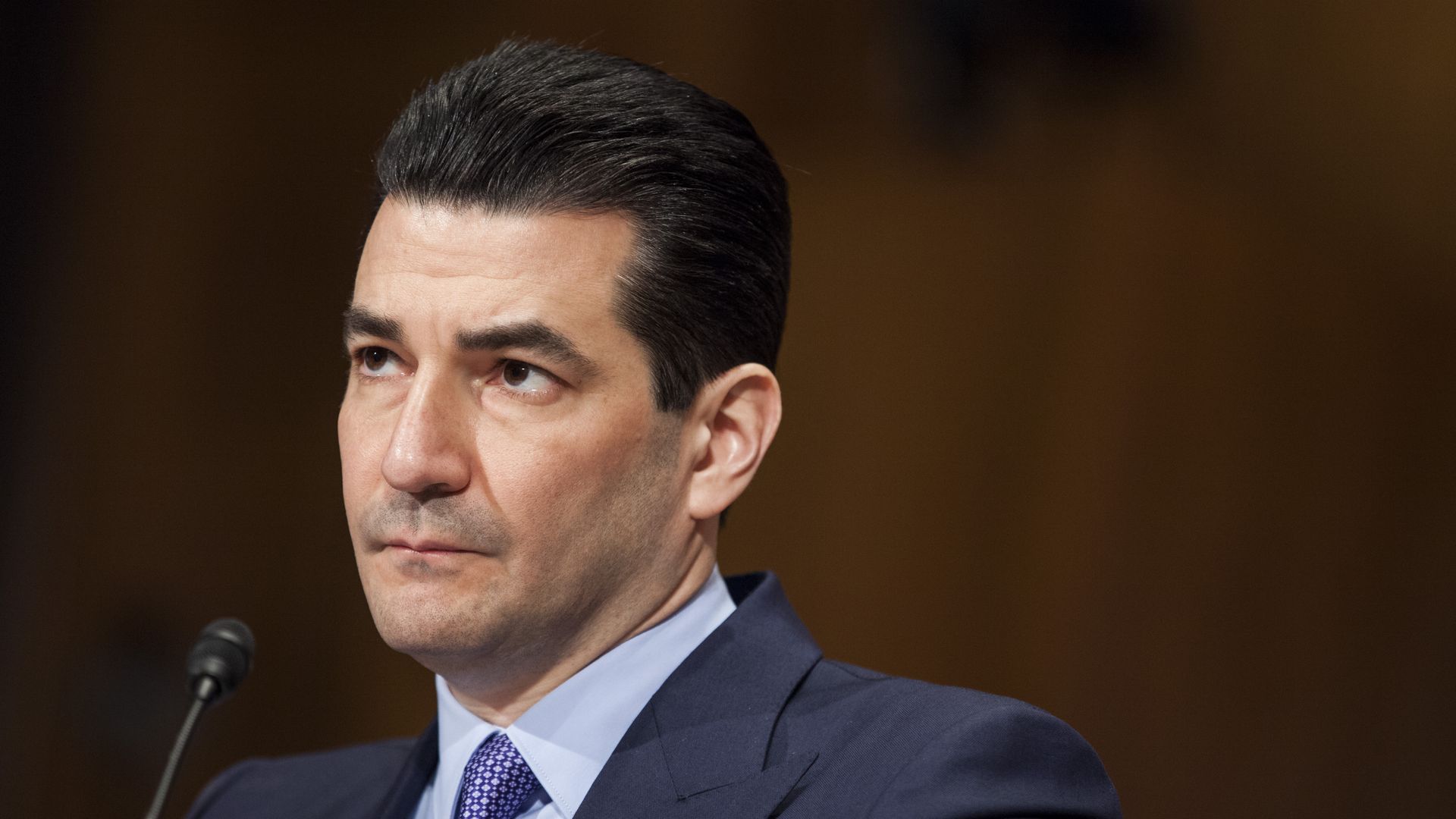 FDA Commissioner Scott Gottlieb said at an industry conference Thursday that the government could re-examine the federal law that says prescription drug rebates aren't considered kickbacks.
Why it matters: Gottlieb said the nation's rising drug prices are due in part to "the system of rebates between payers and manufacturers." Making rebates illegal would take a hatchet to companies like pharmacy benefit managers, but it's unclear how it would affect what the country ultimately pays for drugs.
The big picture: Drug companies continue to raise the prices of their medications, although industry data show they are offering bigger rebates back to PBMs and health insurers in exchange for favorable placements on their covered drug lists.
Eliminating rebates would get at the serious problem of some middlemen manipulating drug prices for their own gain.
A major class-action suit that targets insulin makers and PBMs argues rebates are nothing more than kickbacks.
Changing federal kickback law presumably would force health insurers and PBMs to drive for harder bargains instead of running to whichever drug company offered the most appetizing rebate.
Yes, but: Gottlieb's statement is significant, but it also shows how he and Health and Human Services secretary Alex Azar still would prefer to reform the supply chain of prescription drugs. Even without rebates, pharmaceutical companies would have the power to charge whatever they want.
Go deeper