Redskins cheerleaders allege they were used as 'sex symbols' on work trip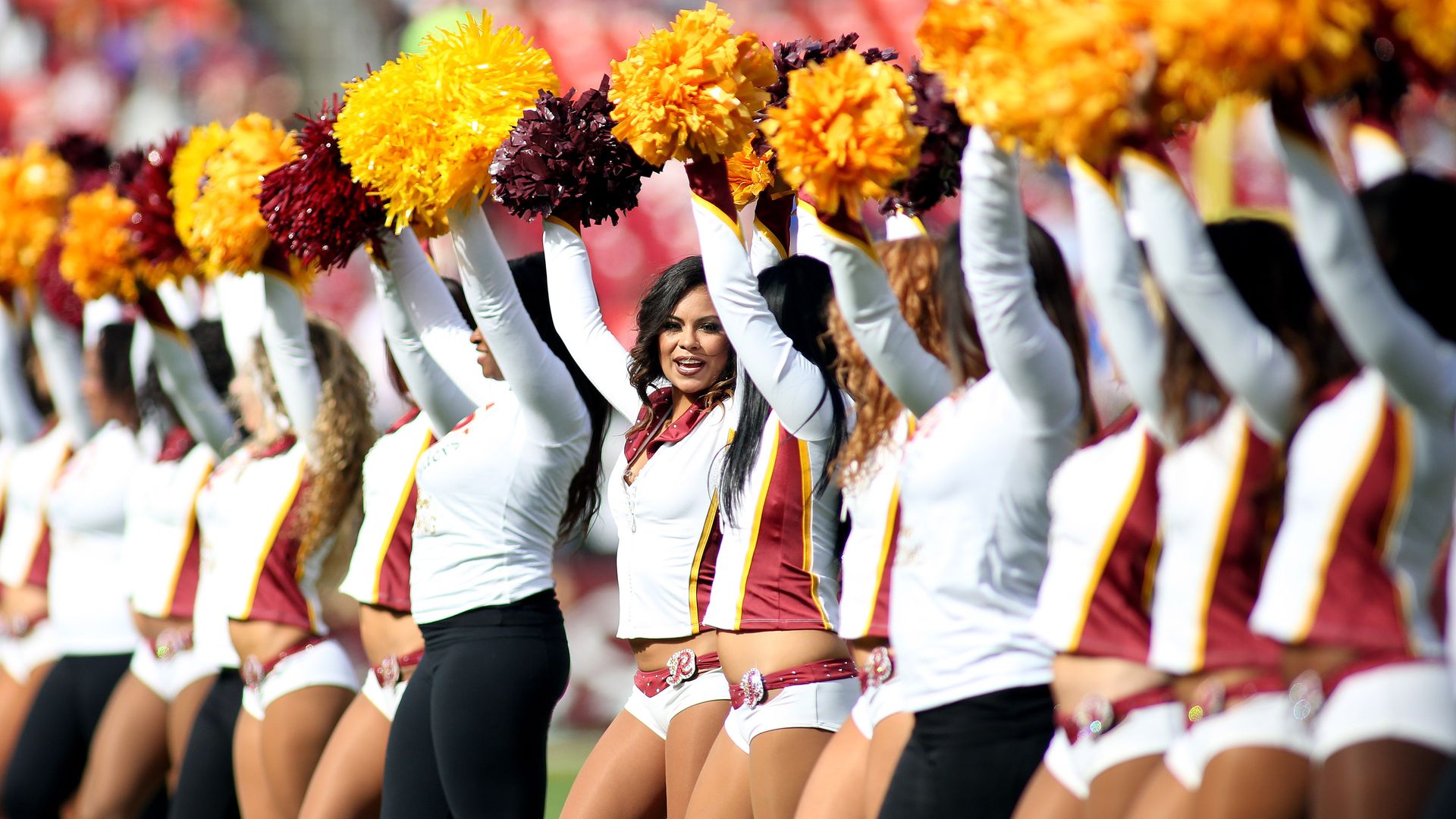 During a 2013 calendar photoshoot in Costa Rica, Redskins cheerleaders were allegedly required to take their tops off for photos not used in the calendar, while an all-male group of VIPs watched, telling the New York Times nine of the 36 cheerleaders were told to get ready and join sponsors as personal escorts at a nightclub.
Big picture: While the situation did not lead to sex, cheerleaders told the Times that they felt they were being wrongfully used as sex symbols. The allegations come on the heels of two lawsuits brought by NFL cheerleaders, and in the wake of the #MeToo movement.
"It's just not right to send cheerleaders out with strange men when some of the girls clearly don't want to go. But unfortunately, I feel like it won't change until something terrible happens, like a girl is assaulted in some way, or raped. I think teams will start paying attention to this only when it's too late."
— One cheerleader told NYT
Both Stephanie Jojokian, director and choreographer for the Redskins' cheerleaders, and the Redskins organization have pushed back on the report. Jojokain told the Times she "was not forcing anyone to go at all... We respect each other and our craft. It's such a supportive environment for these ladies."
The Redskins organization stood by the contractual obligations of the cheerleaders adding, "[e]ach Redskin cheerleader is contractually protected to ensure a safe and constructive environment. The work our cheerleaders do in our community, visiting our troops abroad, and supporting our team on the field is something the Redskins organization and our fans take great pride in."
Go deeper