Military spending around the globe is on the rise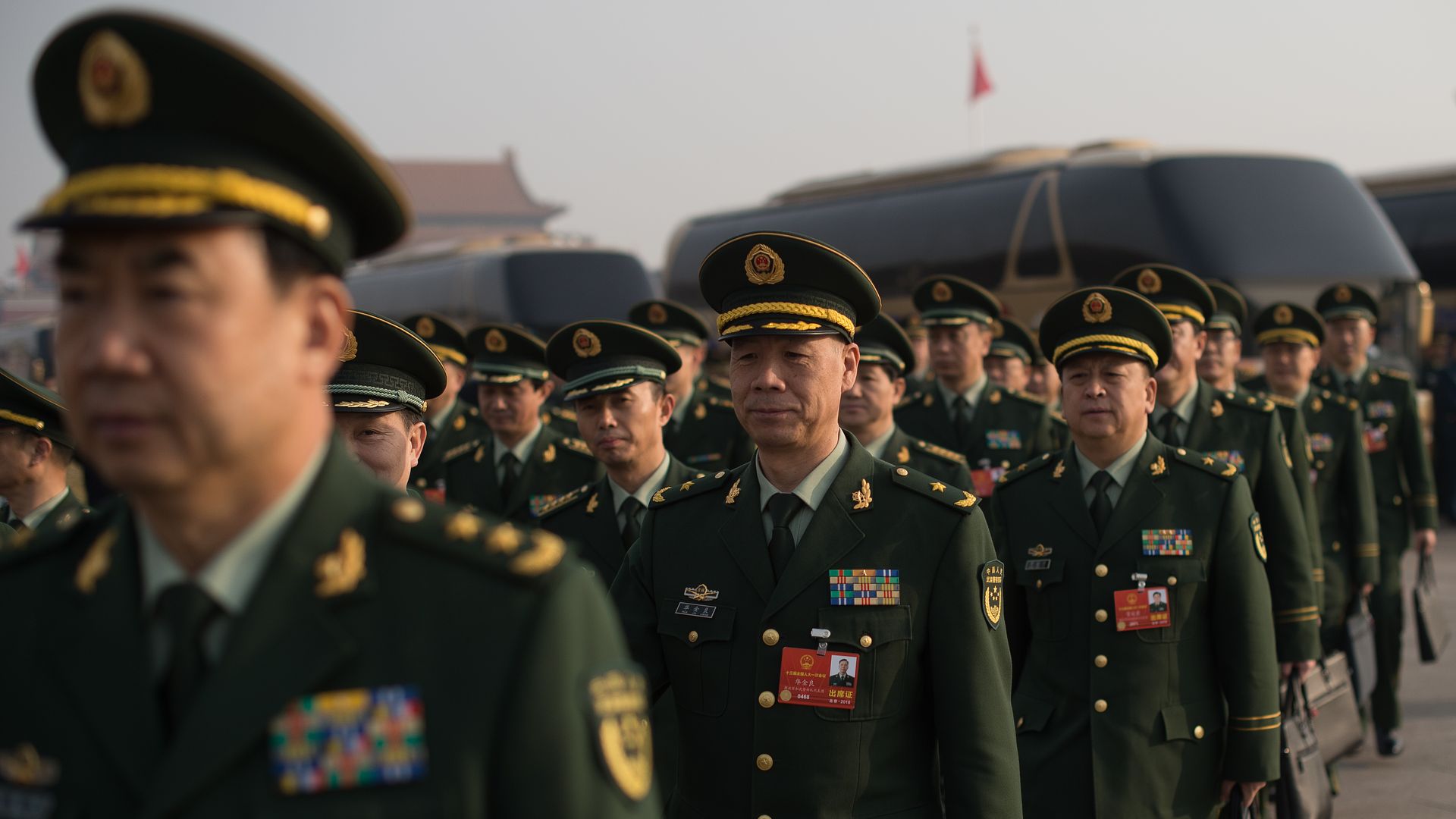 Global military spending rose by 1.1% in 2017 to $1.739 trillion, per ABC News, with military spending now accounting for 2.2% of worldwide GDP. The United States, China, Russia, Saudi Arabia and India together accounted for 60% of the world's overall military budget expenditures.
The big picture: This year's hike was fueled by increased spending in Asia — especially by China, India, and Saudi Arabia — highlighting the tensions as major regional players attempt further expand their spheres of influence.
Go deeper