Congressional Black Caucus: Big Tech is dawdling on diversity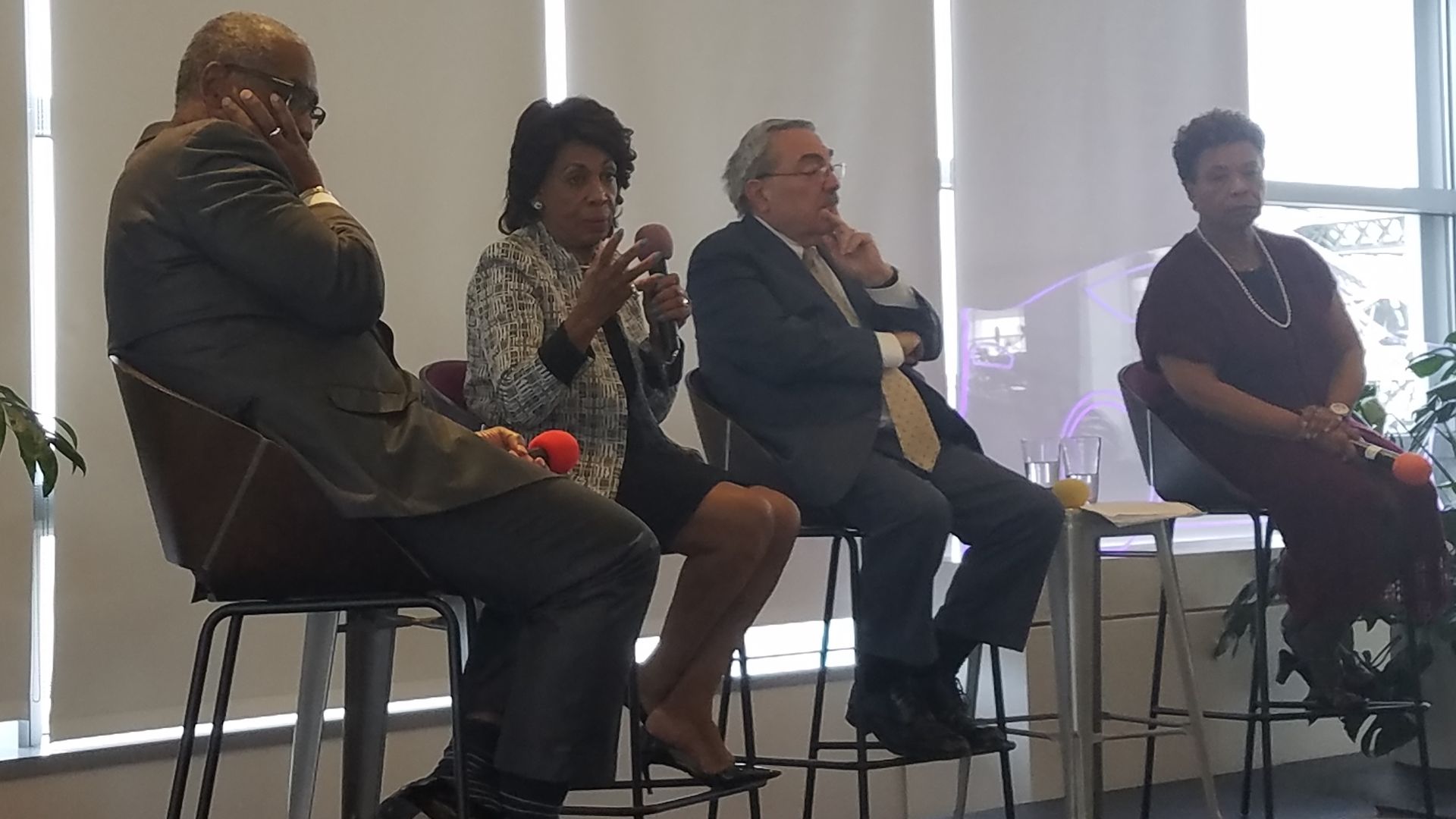 Tech companies are moving too slowly to remedy under-representation of African Americans in their ranks, senior members of the Congressional Black Caucus said Tuesday on a swing through Silicon Valley.
Why it matters: Regulation of the tech industry looks like more of a real possibility in the wake of Facebook's privacy controversy. If Democrats win control of the House in November, many of these representatives will be in a position to spotlight this issue — and even promote legislation.
Addressing an event at Lyft's China Basin headquarters, Reps. Barbara Lee (D-CA), G.K. Butterfield (D-NC), Maxine Waters (D-CA), and Gregory Meeks (D-NY) said the Black Caucus's two previous visits to Silicon Valley had produced promises but little progress in increasing African American employment in tech, currently at around 5%, or in boosting their numbers in leadership and board positions.
"We're going to demand that these companies become more diverse," Butterfield said.
Ideas on the table:
Hold tech companies with government contracts to federal diversity rules.
Require the Equal Employment Opportunity Commission to collect more data on the tech industry, not only about the breakdown of employee populations but also about salary, promotion and investments.
Expand the principles of the Community Reinvestment Act, which requires financial institutions to meet the needs of lower-income communities, to cover the tech industry.
What they're saying:
Lee: "We're revving it up a bit... We're going to push forward very aggressively."
Waters: "This is taking too long... I'm about to hit some people on the head with a hammer."
Go deeper