DMZ shaping up as likely Trump-Kim meeting spot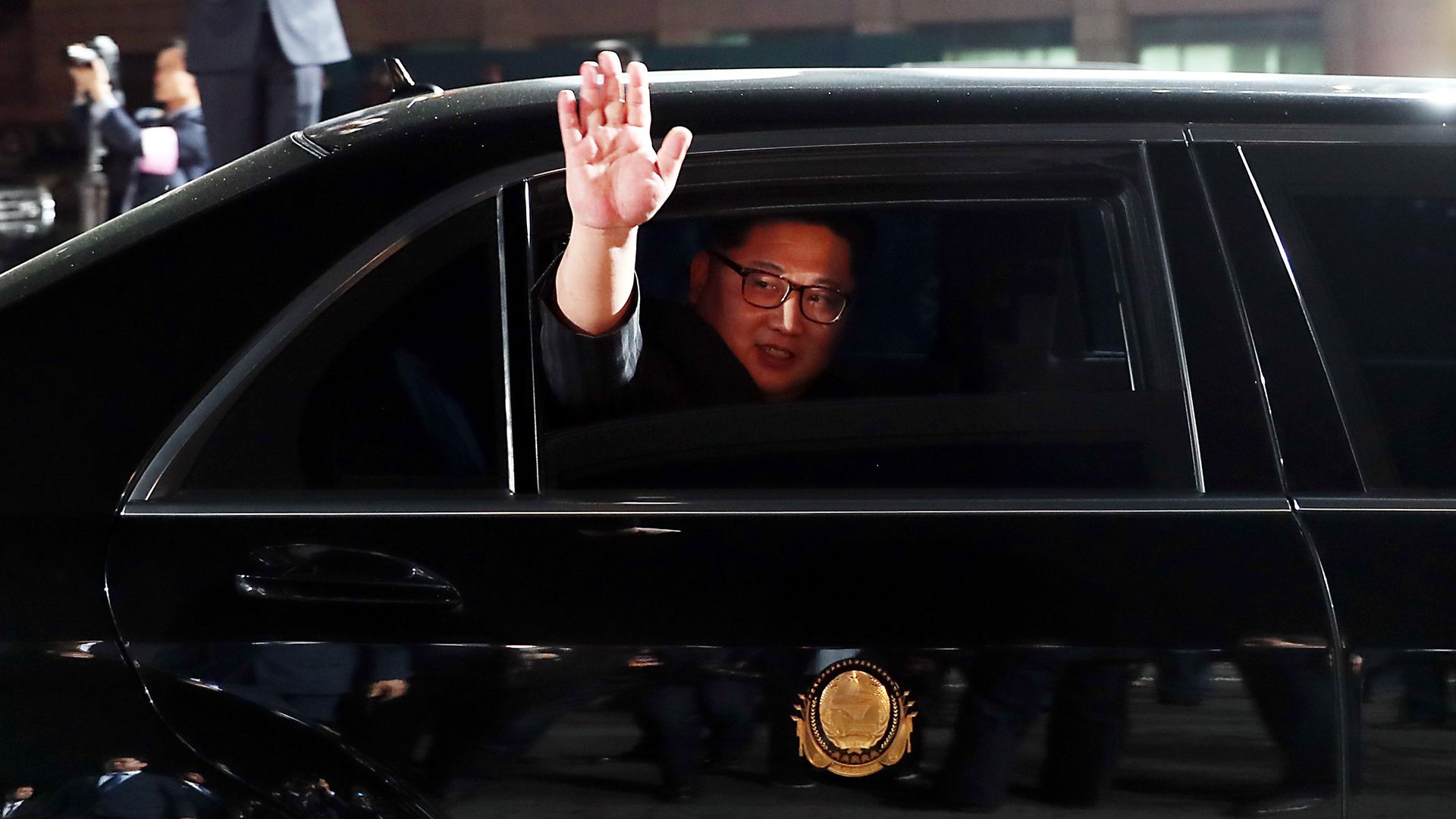 President Trump pitched meeting Kim Jong-un in the demilitarized zone between North and South Korea, and CNN is now reporting, citing one source, that South Korean President Moon Jae-in has convinced Kim to agree to meet Trump in the DMZ.
Trump's reasoning: "There's something that I like about it because you are there, you are actually there…If things work out there's a great celebration to be had on the site, not in a third-party country."
The buzz on why Kim might like it, per CNN: "The venue makes the most sense logistically for Kim, the source said, because media facilities and equipment are already in place, which could allow the summit to take place 'in late May.'"
Between the lines: A nearby location could be ideal for Kim. His first meeting with a foreign counterpart since taking power in 2011 was this March in Beijing, and Kim may not have a plane capable of taking him much farther away.
Other contenders: CBS News reported this weekend the two sites the administration is considering are Singapore and Mongolia.
Experts plugged in to the politics of meeting places for Trump and Kim tell Axios other contenders included Stockholm, Helsinki, Oslo, Geneva, Bangkok or Beijing.
Go deeper