Trump requests emoluments lawsuit against him be dropped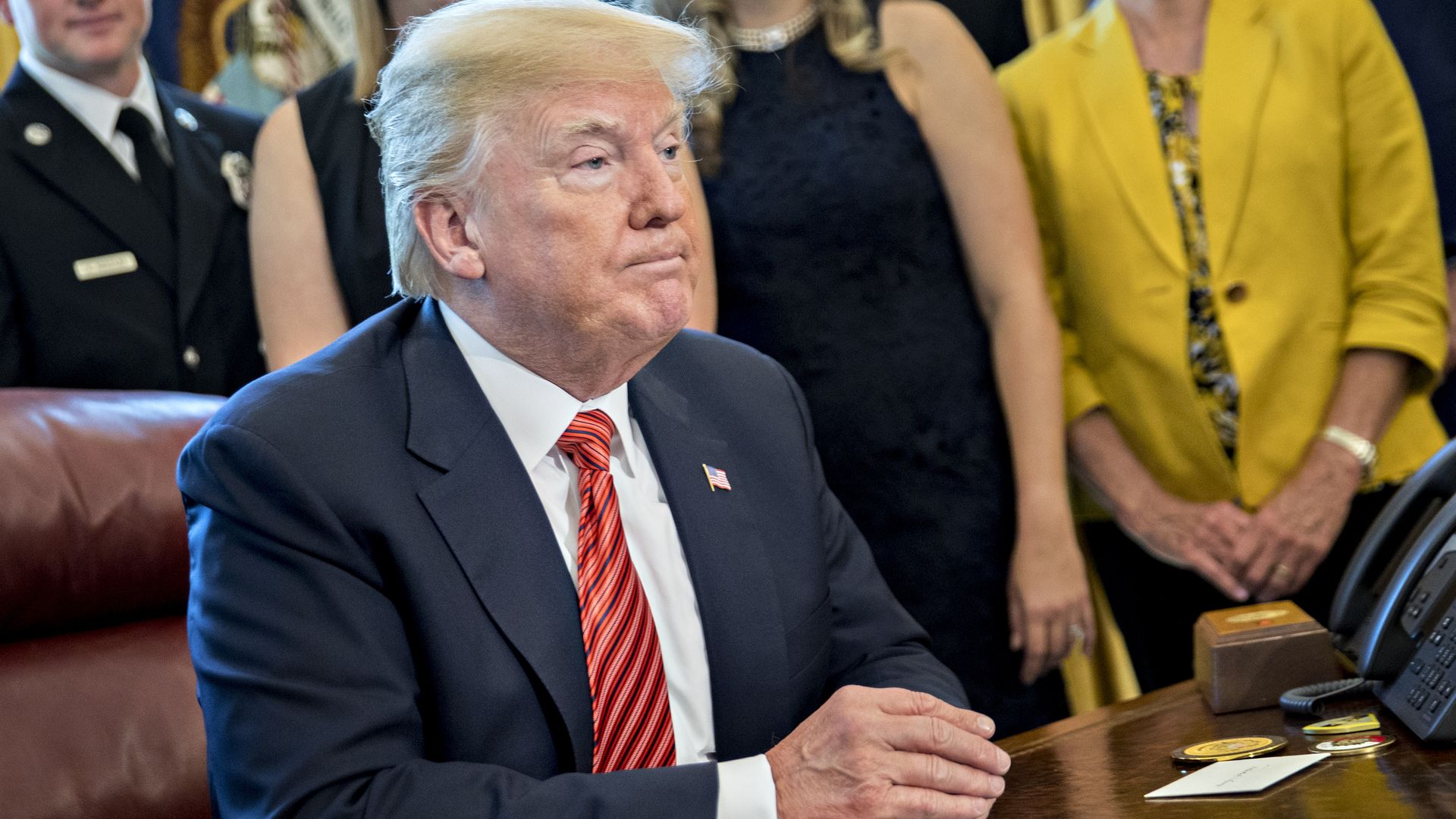 President Trump is requesting that a lawsuit accusing him of violating the Constitution's Emoluments Clause be dropped, CNN reports, although the president is "still is absolutely immune," according to the filing.
The big picture: The Emoluments Clause "prohibits federal officeholders from receiving gifts and payments from foreign states of their representatives," per CNN. Trump is being sued both as an individual and as president in two separate suits, and is requesting that the claim against him as an individual be dismissed. According to CNN, the judge previously allowed the lawsuit to focus "payments made by foreign officials for services at the Trump International Hotel" in Washington.
Go deeper