Pelosi says she's here to stay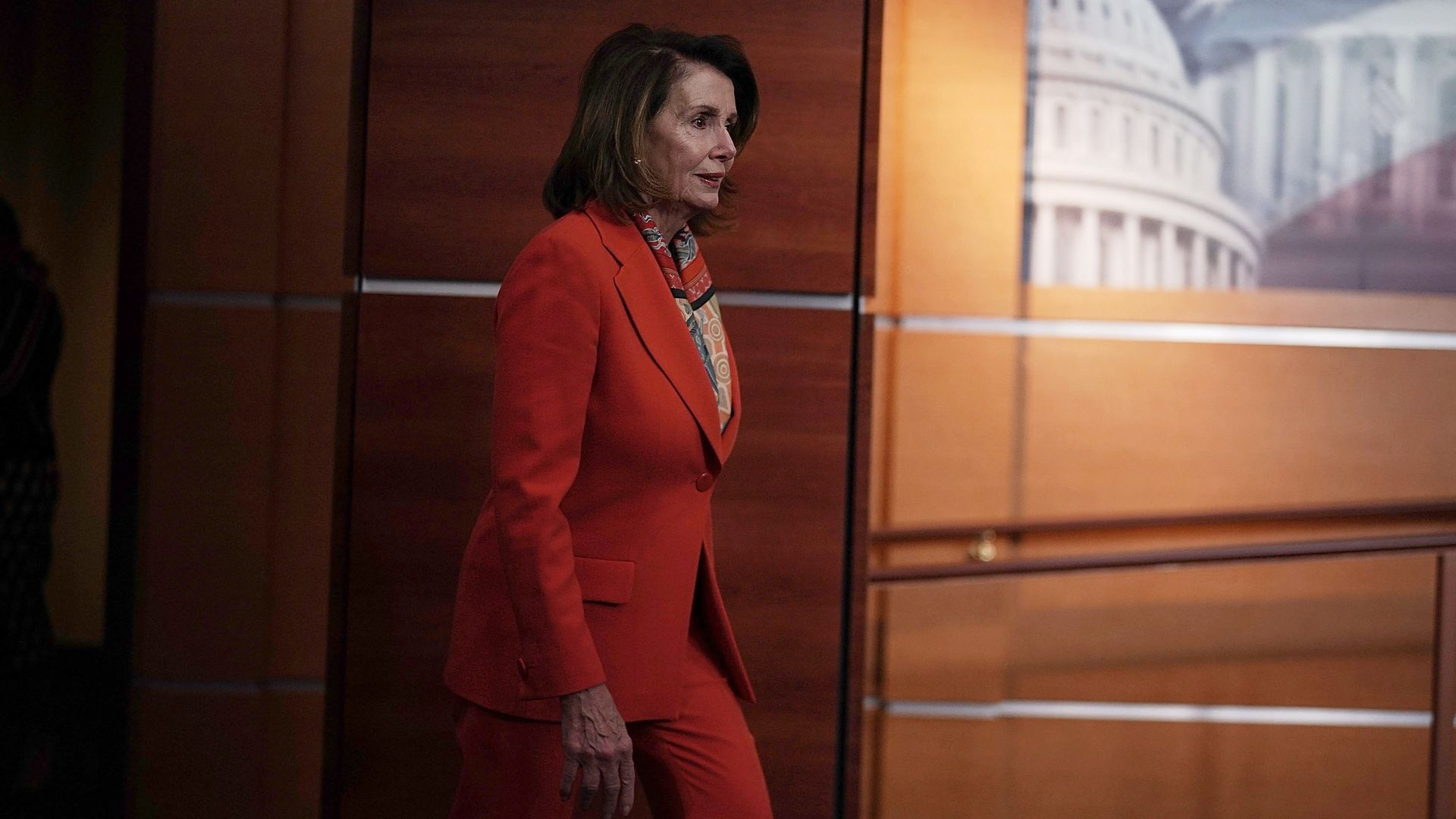 House Minority Leader Nancy Pelosi told the Boston Globe on Tuesday that she isn't going anywhere if the Democrats take control of the House in November.
"We will win. I will run for speaker. I feel confident about it. And my members do, too...It's important that it not be five white guys at the table, no offense. I have no intention of walking away from that table."
The big picture: Axios' Alexi McCammond reported in April that while some Democrats have been vocal about wanting new leadership, the "last thing the Democratic Party needs is a leadership fight." And Pelosi's ability to raise millions for the party makes it hard to replace her.
Go deeper