NIH launches massive program to diversify medical research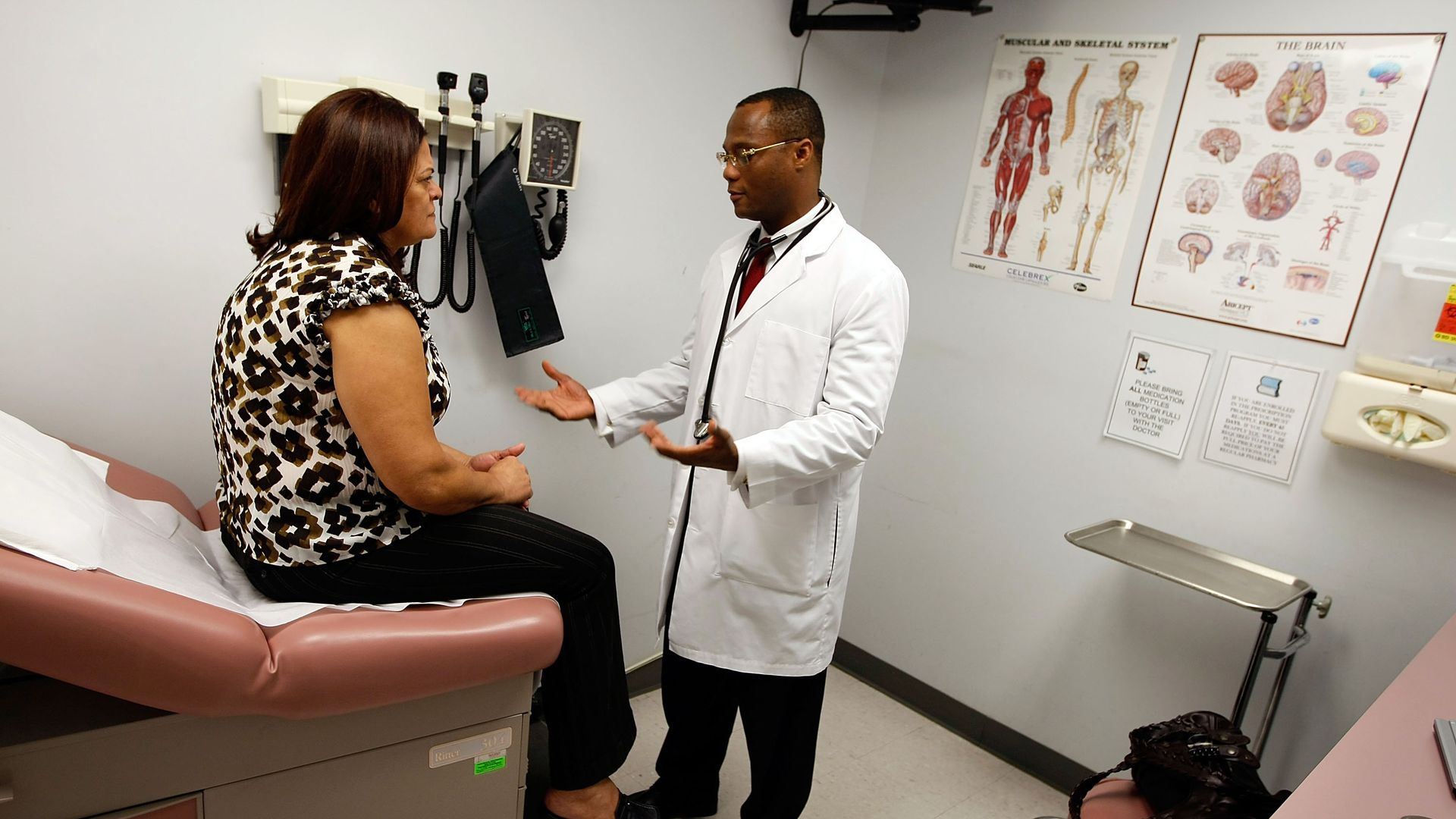 In an effort to get rid of what it calls "one-size-fits-all" medicine, the National Institutes of Health is launching a national research program May 6 that it hopes will attract 1 million people within 5 years from diverse populations to volunteer and help advance personalized medicine.
Why it matters: Researchers have struggled with the lack of diversity in genetic testing databases and in studies and clinical trials for years — that not only affects results but leaves underserved populations with less access to the care provided under those trials. This new program is "going to transform medical care," NIH director Francis Collins predicted at a press briefing Tuesday.
"There are far too many unanswered questions about health disparities that disproportionately affect underrepresented communities."
— Dara Richardson-Heron, NIH chief engagement officer
The details, per NIH:
The research program, funded with $1.45 billion over 10 years, will have an open-source access portal available to all scientists starting in 2019. They expect those who base clinical trials on the database to include their results to further "blossom" the program, Collins said.
More than 100 organizations have been selected and funded to be regional partners.
The program will not only collect and compare genetic sequences, but will look at other factors that affect diseases and mental health like a person's lifestyle and environment.
The NIH says personal identifiers will be removed from data and information is protected from law enforcement or other entities via certificates of confidentiality required by the 21st Century Cures Act.
Volunteers, for now those 18 and older, may be asked to share data from electronic health records and to fill out online surveys. (Children are expected to be included in the summer of 2019).
Some volunteers may be asked to provide blood and urine samples, to share data through wearable devices, or to join follow-up research studies including clinical trials.
Go deeper: STAT describes the initiative here and the Washington Post outlines the privacy issues with databases.
Go deeper