Karl Marx's work endures 200 years after his birth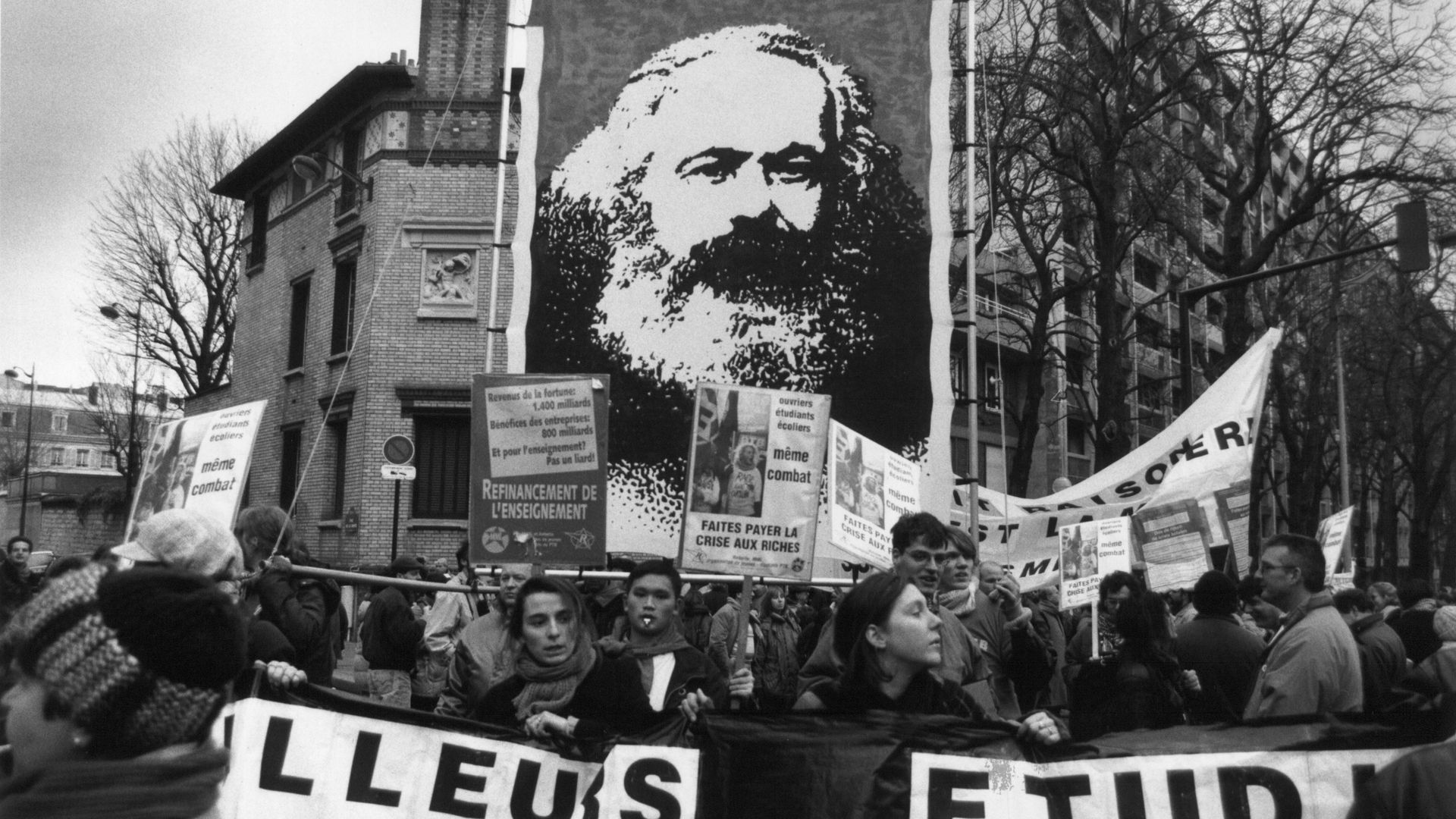 "As Germany prepares to mark Karl Marx's 200th birth anniversary [Saturday; born May 5, 1818], the revolutionary philosopher's legacy remains divisive more than a quarter century after the fall of the Berlin Wall," AFP reports.
The big picture: "With scars from the Cold War still fresh, people from capitalist former West Germany and the once communist East are of two minds about the 19th-century philosopher ... Some hail Marx as a visionary scholar who foretold the ills of the market economy, while others revile him for inspiring Stalinist regimes."
"In the western town of Trier, the icon's birthplace which is planning 600 events for his bicentenary, it is not lost on critics that the centerpiece of the celebrations is a gargantuan statue offered as a gift from communist China":
Why it matters: "Over the last decade in particular, unbridled capitalism and its discontents have fueled renewed interest in Marx's work on the oppression of the working class and inequality."
"The theories, developed as the Industrial Revolution gathered pace in the 19th century, find resonance today as societies once again see social and political upheaval."
Go deeper