California, 17 other states sue EPA over fuel regulation rollback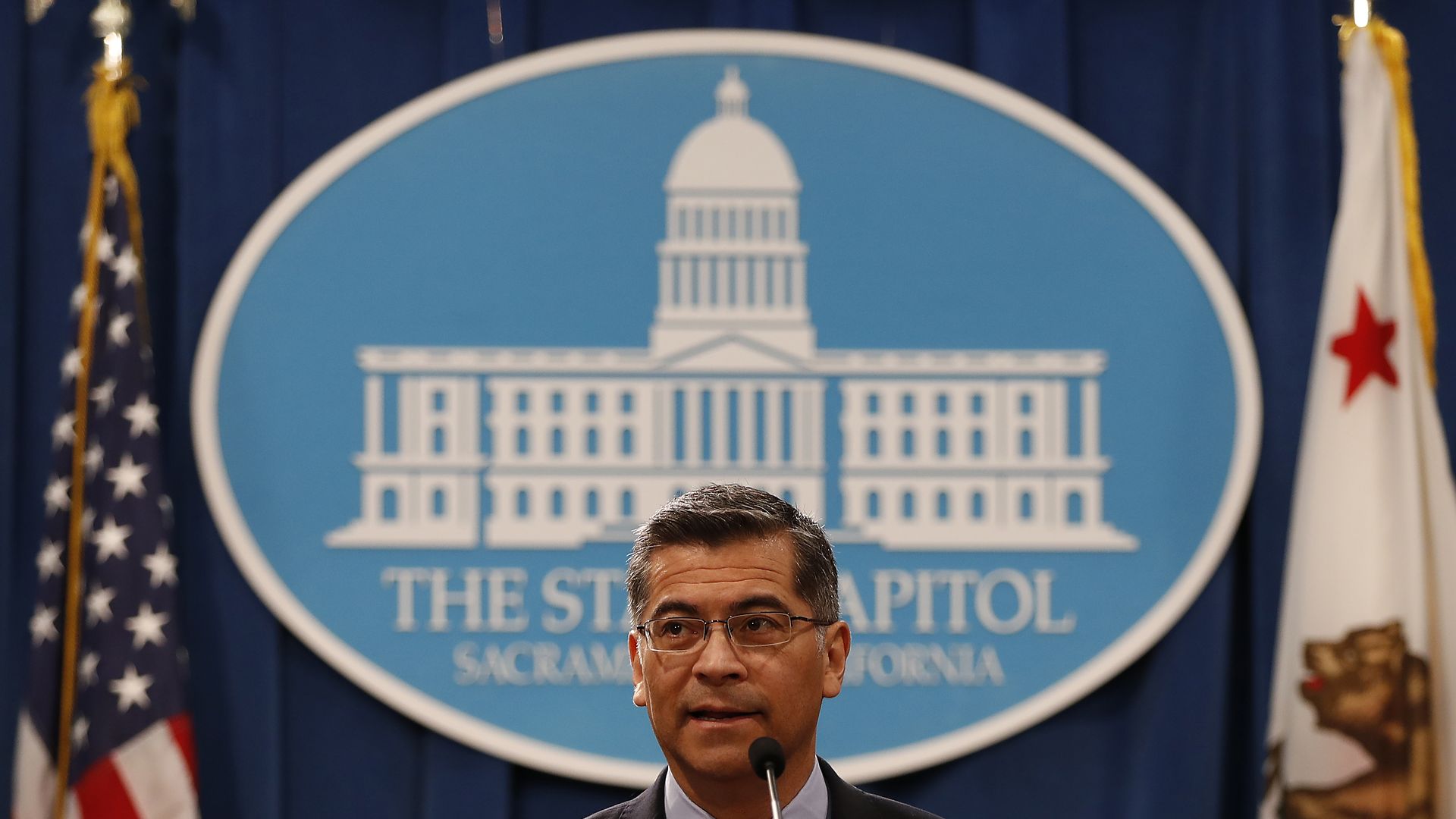 California is leading a group of 18 states in suing the Environmental Protection Agency, accusing the agency of failing to follow regulations and violating the Clean Air Act with its plan to roll back Obama-era mileage regulations on vehicles.
The state of play from Axios' Amy Harder, who argued last month that two factors might require a rewrite of the emissions regulations: Gasoline prices have dropped and revived Americans' longstanding preference for pickup trucks and SUVs over smaller, more fuel-efficient cars, and the Obama administration also rushed a technical review of the standard in November 2016 after Trump's surprise election victory.
Extra: The states joining California in the lawsuit are Connecticut, Delaware, District of Columbia, Illinois, Iowa, Maine, Maryland, Massachusetts, Minnesota, New Jersey, New York, Oregon, Pennsylvania, Rhode Island, Vermont, Virginia and Washington.
Go deeper