WhatsApp founder leaves the Facebook-owned service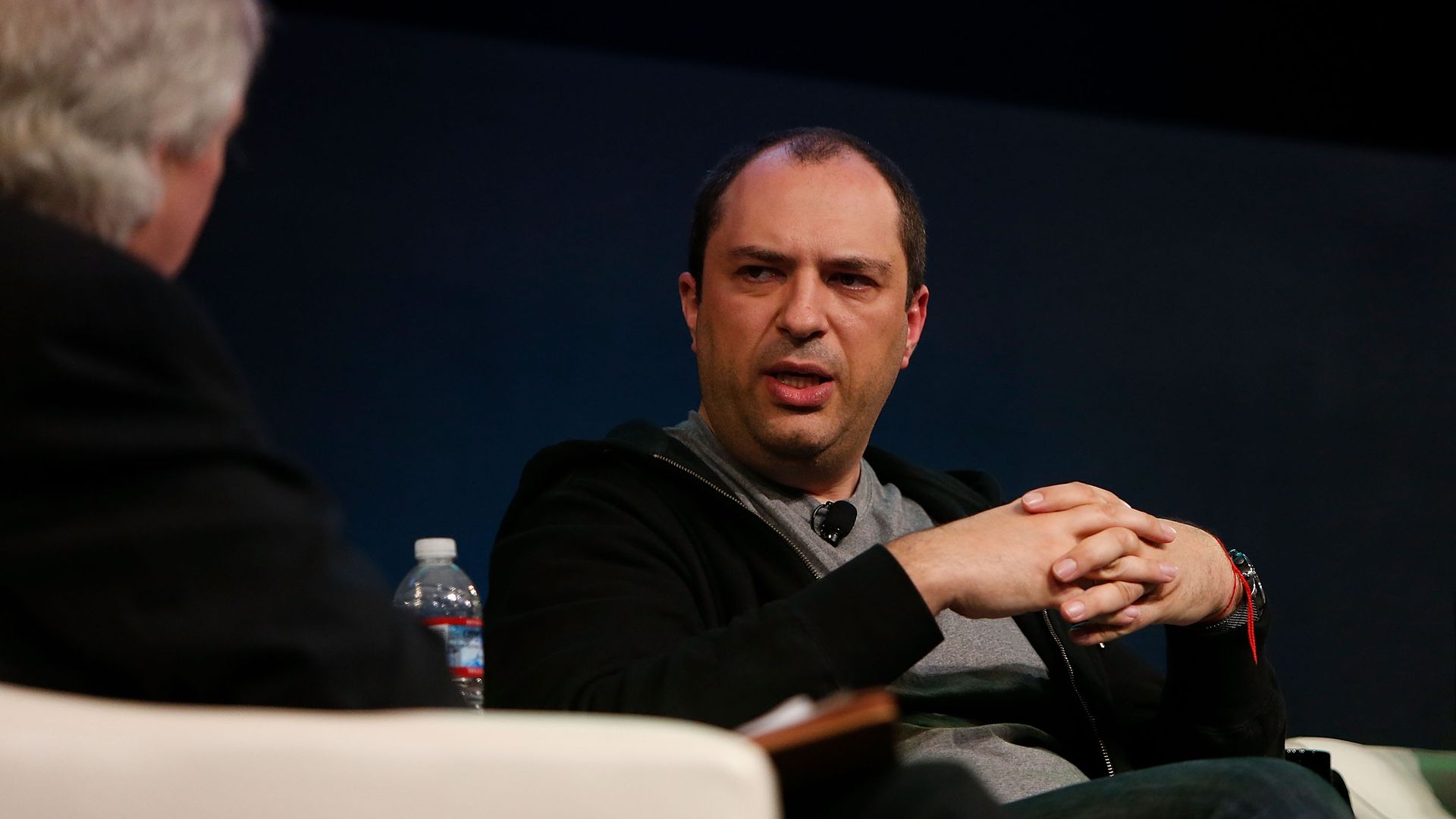 WhatsApp founder and chief executive Jan Koum is leaving the company more than four years after it was bought by Facebook following what the Washington Post, which broke the story, describes as fights with the social giant over data privacy issues.
Why it matters: Koum's departure comes as Facebook faces scrutiny from users and regulators over its treatment of consumer data — and right before its F8 developer conference.
What Koum is saying: "It's been almost a decade since Brian and I started WhatsApp, and it's been an amazing journey with some of the best people," he said in a Facebook post. "But it is time for me to move on."
Backstory: WhatsApp has long made resistance to harvesting user data a part of its brand, and the instant messaging service encrypts users' messages by default. But Facebook has looked in recent years for ways to monetize the platform.
Friend request: Mark Zuckerberg responded to the goodbye note in a Facebook comment:
"I will miss working so closely with you. I'm grateful for everything you've done to help connect the world, and for everything you've taught me, including about encryption and its ability to take power from centralized systems and put it back in people's hands. Those values will always be at the heart of WhatsApp."
Our thought bubble: Most telling will be Facebook's actions, not Zuckerberg's words. It will be worth watching if Facebook uses encryption in more of its products, or if WhatsApp instead becomes more commercial along the lines of Facebook and Instagram.
Go deeper