Suicide bombs kill 31 in Afghanistan — targeted reporters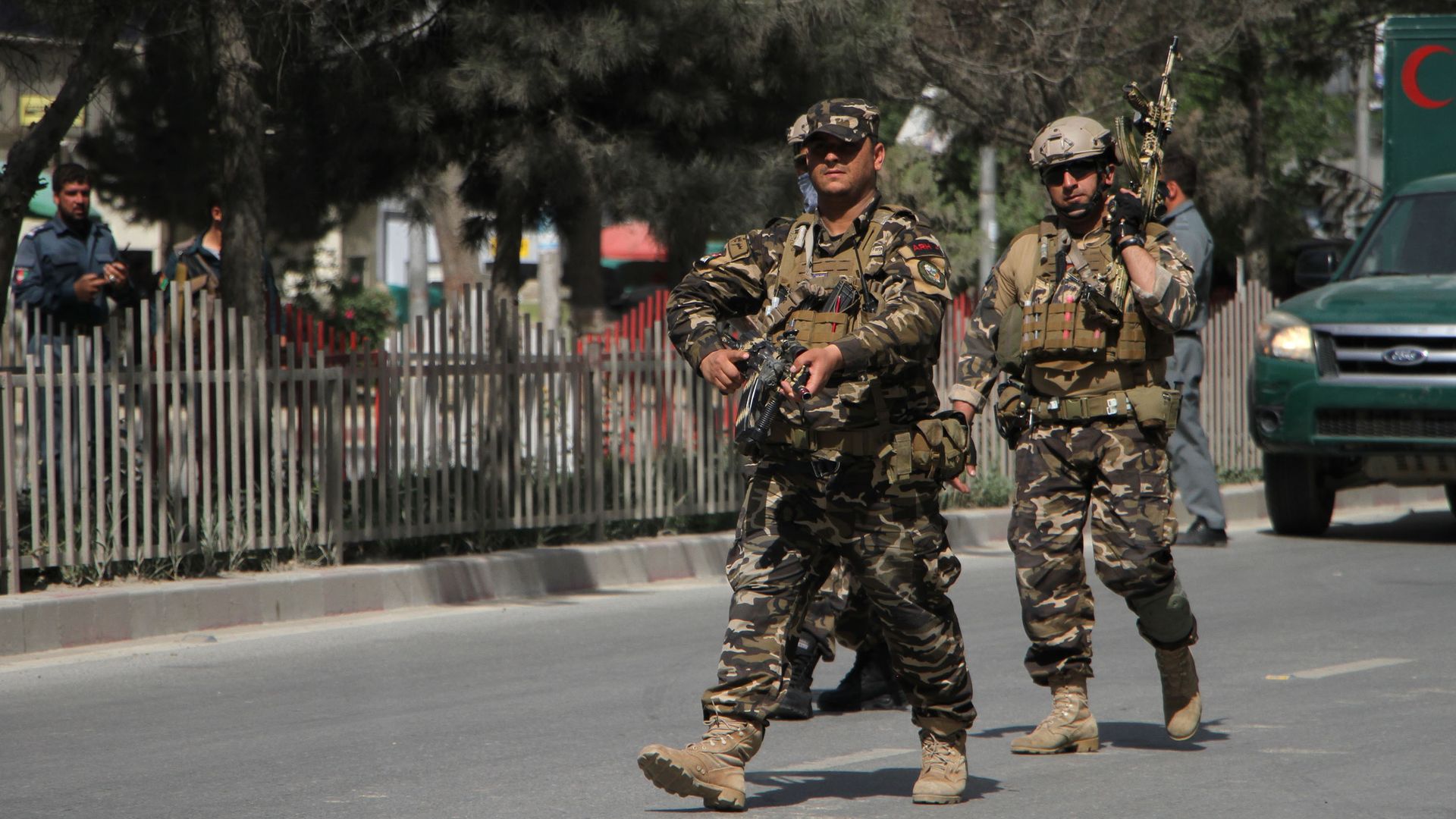 A pair of suicide bombs, including one set off after reporters gathered to chronicle the first, have killed 31 in Afghanistan's capital of Kabul, according to multiple media reports. An additional 45 people suffered injuries, and there were nine reporters among those killed, reports CNN.
Why it matters: "The [recent] uptick in violence comes despite reports around six weeks ago that suggested some factions of the Taliban had expressed interested in pursuing peace talks with the Afghan government," per CNN.
In a separate attack today, "a suicide bomber rammed a vehicle into an armored Romanian vehicle beside a mosque outside the city of Kandahar, setting off an explosion that killed 11 children and injured 16 others, officials said," according to the New York Times.
Go deeper