Nancy Pelosi's fundraising juggernaut: $67M this cycle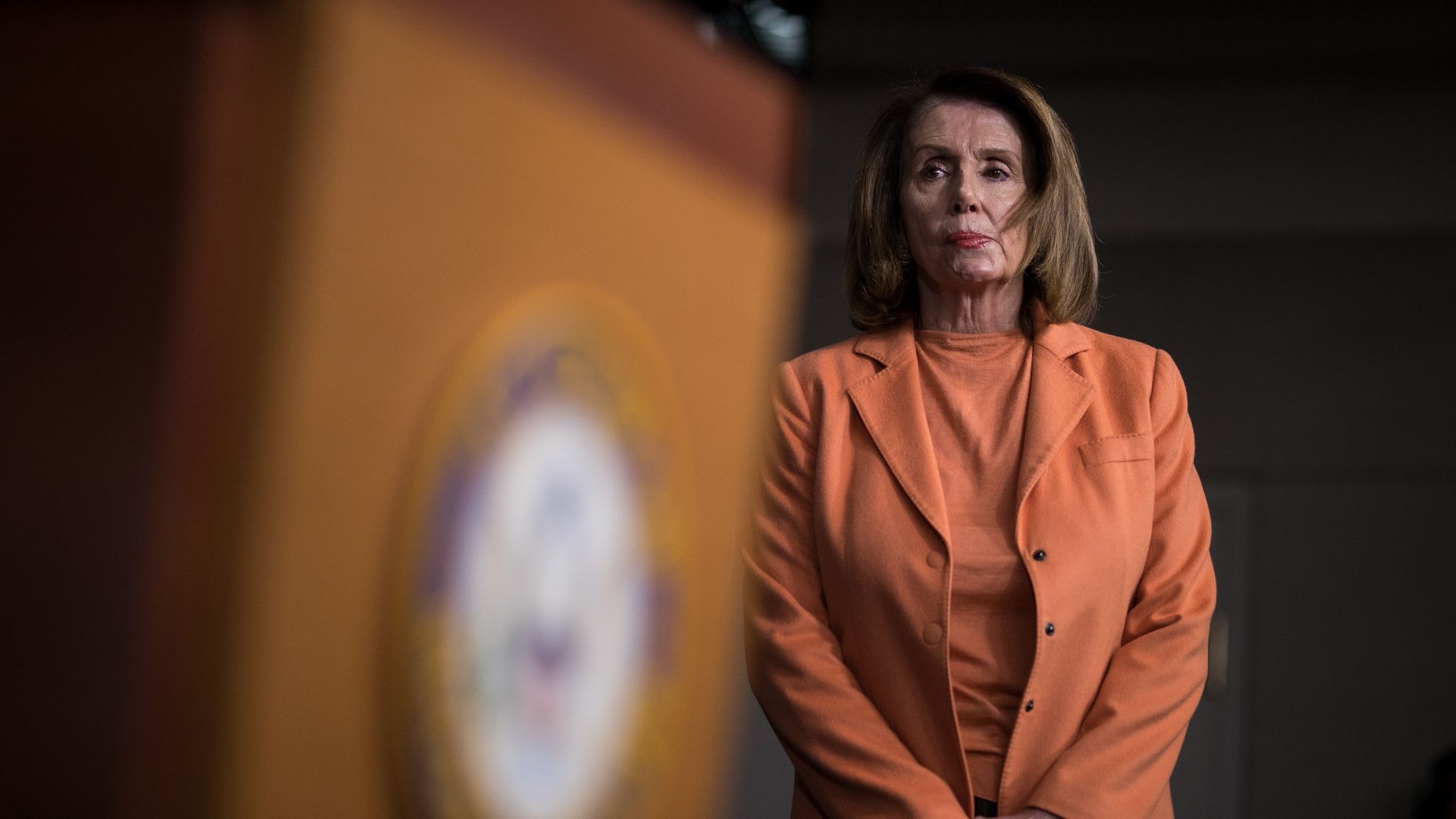 House Minority Leader Nancy Pelosi raised $16.1 million in the first quarter of the year, including $15.4 million specifically for the DCCC.
Why it matters: Pelosi's ability to raise record amounts of money for the party is one reason it could be hard to replace her, as some of her colleagues have mused about new leadership.
By the numbers:
That's $10 million more than her 2016 numbers at this time, per Politico, which first reported the numbers. She raised $49.5 million for Democrats in 2017.
Pelosi held 71 fundraising events across 17 cities so far this year.
As of the end of March, she has raised $66.7 million for Democrats, adding to a grand total of $659.6 million since joining Democratic leadership in 2002.
What they're saying: "Every where Leader Pelosi travels across the country — whether it is to fundraise for Democrats or meet with local folks concerned about the direction of our country — the takeaway is the same: Americans are ready to put Democrats in charge of the House," said Jorge Aguilar, political spokesman for Pelosi.
Go deeper