Trump's midnight test on steel and aluminum tariffs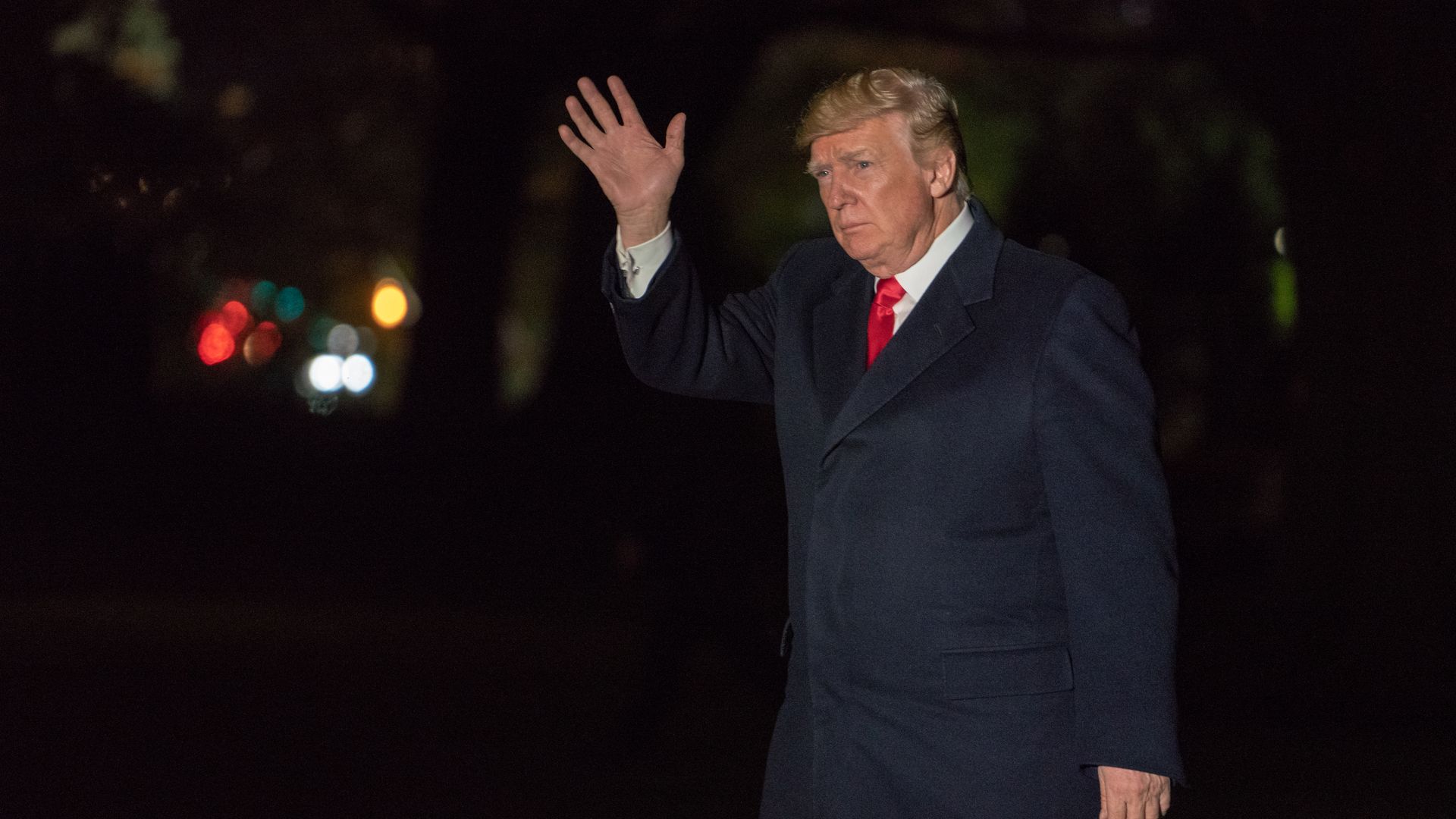 Less than 48 hours before a major tariffs deadline that could roil global markets, senior Trump administration officials are still internally divided over what to do. At 12:01 a.m. Tuesday, Trump is supposed to impose a 25% tariff on steel and a 10% tariff on aluminum on all the countries that got temporary exemptions in March. Those countries include some of America's closest allies.
Why this matters: The temporary exemptions — the European Union, Canada, Mexico, Australia, Brazil and Argentina — account for almost half of steel imports to the U.S. If Trump slaps tariffs on all of them on Tuesday morning, it would disrupt global markets and throw international supply chains into uncertainty.
Behind the scenes: It's unclear what the administration will do. The free-trader officials — Mnuchin and Larry Kudlow — want to extend the deadline to give more time for negotiations and prevent a freakout in the markets and among allies.
Commerce Secretary Wilbur Ross has taken responsibility for the negotiations with the Europeans, but all the signs from the Europeans suggest he's not made any progress.
In fact, per the N.Y. Times, the German government said in a statement that Merkel, President Emmanuel Macron of France and Prime Minister Theresa May of Britain agreed after speaking on the phone that if the tariffs go into force, "The European Union should be ready to decisively defend its interests within the framework of multilateral trade rules." (Also known as a trade war.)
An administration source said the decision is Trump's to make and "the list of countries with whom agreements have been reached will be released this week." The source wouldn't say which countries are on that list, and I'm told Trump hasn't decided yet.
USTR spokeswoman Emily Davis told me: "The USTR is working closely with the Secretary of Treasury, the Secretary of Commerce and several other senior administration officials. All recommendations to the President are made collaboratively with all affected agencies."
A source who has consulted with several countries trying to get exemptions tells me there's widespread confusion, and the Trump administration has given no clear guidance for how they could get exemptions.
Then you have the hardliners, especially the hawkish trade adviser Peter Navarro, who argue it's crucial to impose the tariffs without exceptions. They believe that every time you give a country an exemption, you simply allow that country to boost its domestic production and become a middleman to help China ship excess steel into the U.S.
Bottom line: Tuesday's deadline will test the theory we outlined in item 1. If Trump extends the temporary exemptions, he'll be fitting a predictable pattern: threaten an extreme action, then take a moderate middle course. If he doesn't — and slaps down sanctions on the entire European Union — he'll show why foreign countries still fear his "unpredictability."
Go deeper