T-Mobile, Sprint CEOs optimistic regulators will okay deal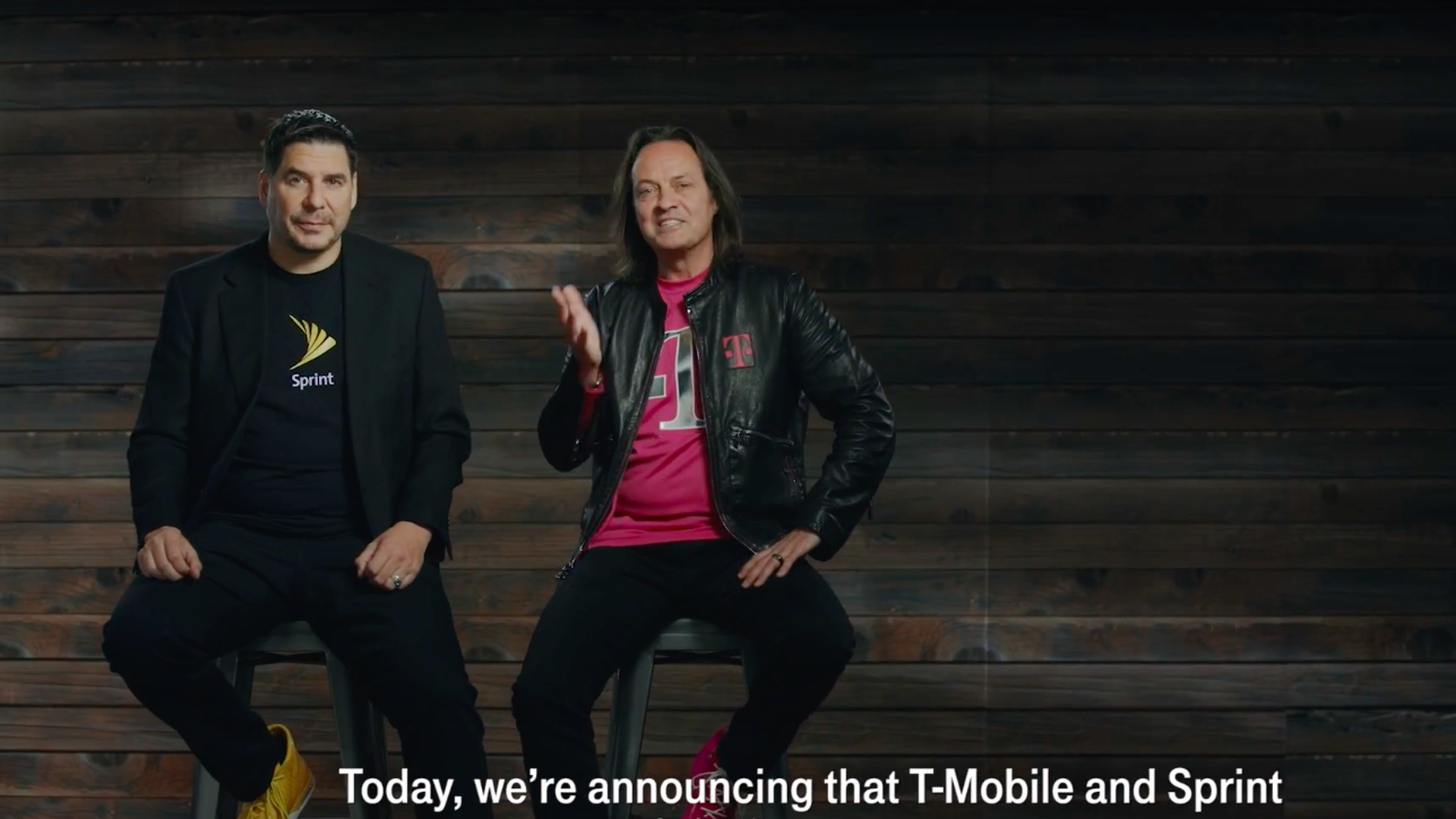 Sprint and T-Mobile's chief executives believe regulators will sign off on their proposed deal, they told Axios Sunday, but they're not basing their optimism on specific discussions with federal and state officials.
Why it matters: In the past, regulators have frowned on telecom mergers that would reduce the number of national players.
The details: T-Mobile CEO John Legere said the companies think that regulators will respond to one or more of three arguments: the deal will create jobs, bring prices down, and allow the US to compete with China and Korea.
"Those things together make us think that each constituent that has to look at this deal will see the things that they think are important in their policy decisions," Legere said.
But, but, but: "We haven't had any conversations. We haven't pre-sold ... the deal," Legere said. "Obviously, we have individual relationships especially with the FCC and multiple states that of course we can think about how they would look at things."
The executives defended their claim the deal will create jobs, even though it seems likely that Sprint and T-Mobile would have overlapping operations in some areas, like retail.
Mike Sievert, COO of T-Mobile, said that the firms planned to build "hundreds of new stores, particularly further out into the suburbs and rural areas, that will unleash thousands of new jobs even in that area on a gross basis. Others may move around."
The two companies expect the Committee on Foreign Investment in the United States to review the deal, because Sprint's majority shareholder is Japan's Softbank and T-Mobile is owned by the German Deutsche Telekom. "CFIUS will definitely opine," Legere said. "We don't prejudge or anticipate any issues."
Go deeper