Scoop: Elaine Chao the enforcer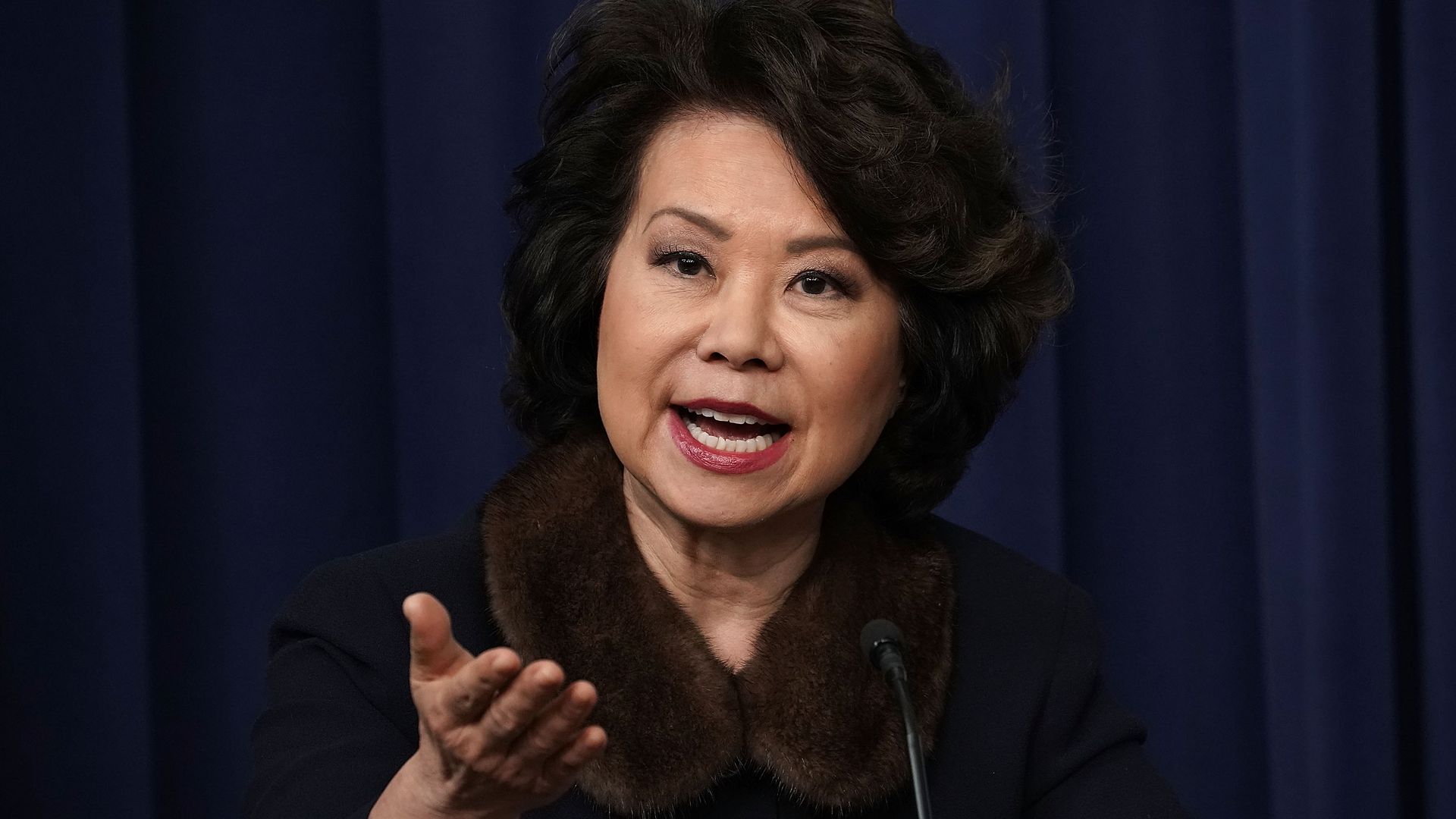 When he needs to send a message to his foes, Mitch McConnell is the master of subtlety.
What I'm hearing: At the Republican Study Committee meeting this past week, RSC Chairman Mark Walker told members the following story, according to a source in the room and another source briefed on the conversation.
On April 17, Walker put out a press release attacking McConnell for opposing the White House's plan to reverse some of the spending from the latest government funding bill. The release said McConnell cared more about his "backroom deal with Democrats" than about fiscal conservatism.
Three days later, Walker had a fundraiser with Mike Pence in North Carolina. Pence and Secretary of Transportation Elaine Chao flew down to join him.
On the tarmac, Chao said to Walker: "Do you know who I am married to?" Walker replied that yes, of course he knew. Then Chao said: "He wanted you to know that he reads everything you put out."
Walker gulped and said, "Understood." And that was that.  
A Chao spokeswoman said: "We have nothing to add."
Go deeper