'Caravan' migrants seeking asylum arrive at U.S.-Mexico border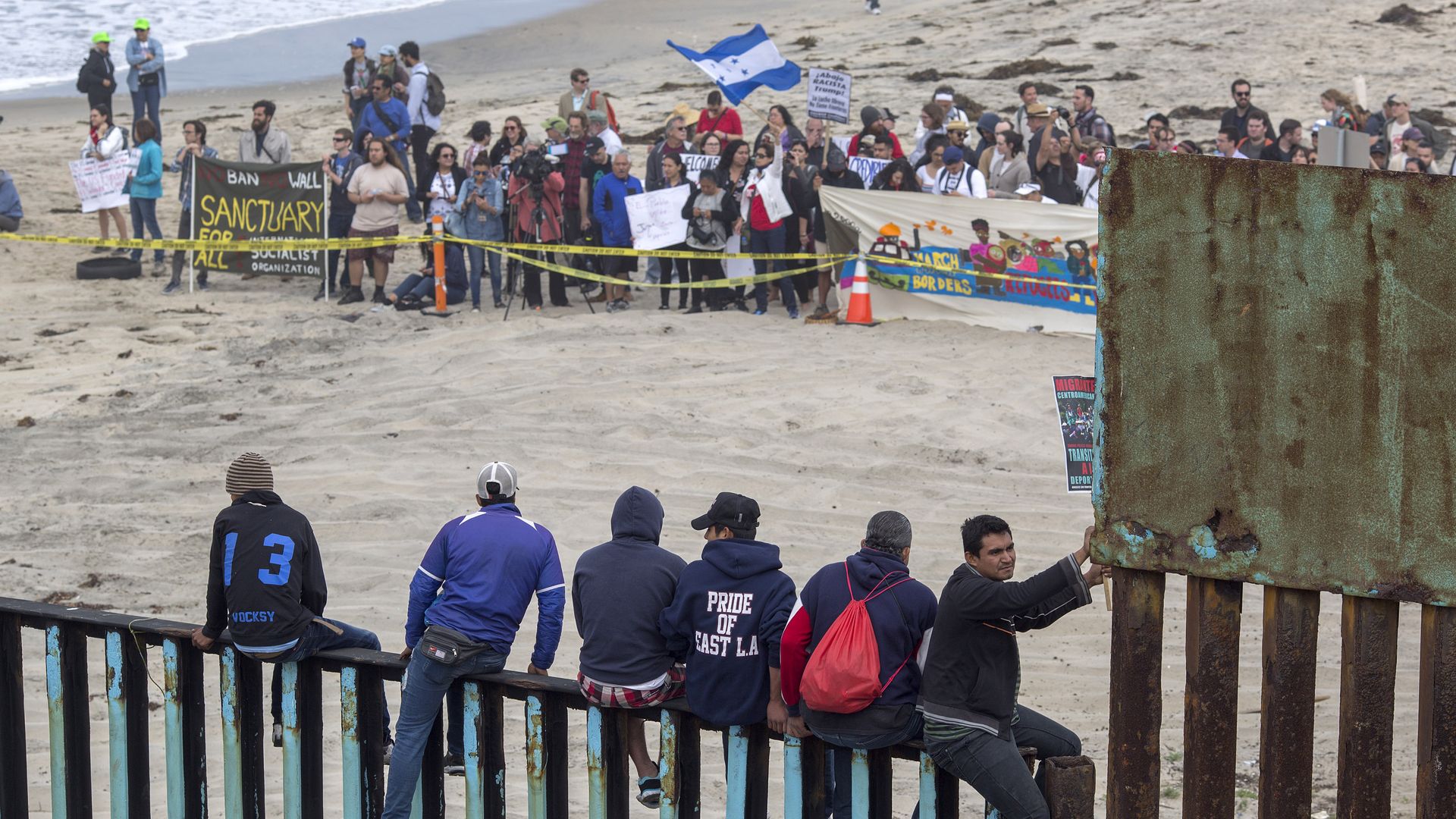 Scores of Central American migrants have made their way through Mexico arriving at California's San Ysidro border crossing in San Diego, seeking asylum in the U.S. by turning themselves in to authorities, the AP reports.
Flashback: The caravan prompted President Trump to unleash a barrage of tweets this month, warning that the migrants pose a threat to America's national security.
In anticipation of their arrival, demonstrators lined along both sides of the border.
The details: Most of the migrants are reportedly women and children who fled from poverty and violence. Some of the migrants who traversed for more than a month won't immediately seek asylum in the U.S but plan to apply for protection in Mexico or other countries, reports The New York Times.
Go deeper