Canada seeks U.S. help to curb flow of Nigerian asylum seekers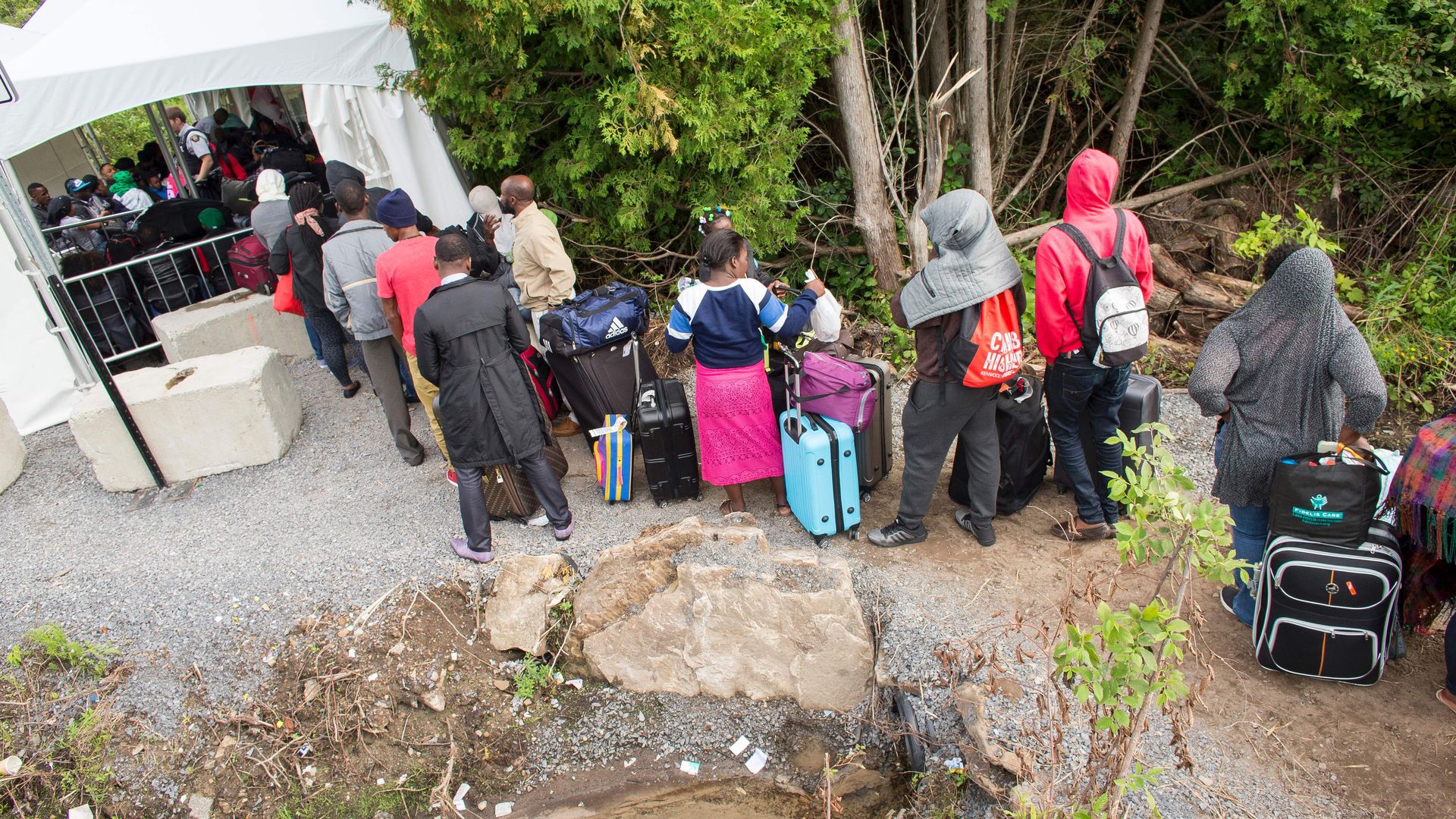 Canadian authorities are urging the U.S. government to help curb the influx of Ni­ger­ian asylum claimants who are entering the country from upstate New York, reports the Washington Post.
Why it matters: Officials reportedly want the Trump administration to more rigorously vet Nigerians who are granted U.S. visiting visas to ensure they return to their home country as required.
What they're saying: A State Department representative told the Post that the U.S. has a "strong working" relationship with Canada and that its screening process is constantly improving. However, the agency won't make any "changes to our visa application process."
The backdrop: Benn Proctor, a researcher at the Wilson Center's Canada Institute, told the Post that the U.S. grants visitor visas more willingly than others. As the Post notes, violence by the Islamist militant group Boko Haram and other civil problems have triggered the uptick of Nigerian refugee claims. In Canada, Nigerians were the largest group of asylum claimants in 2016.
Go deeper