Trump's closest tabloid ally goes after Michael Cohen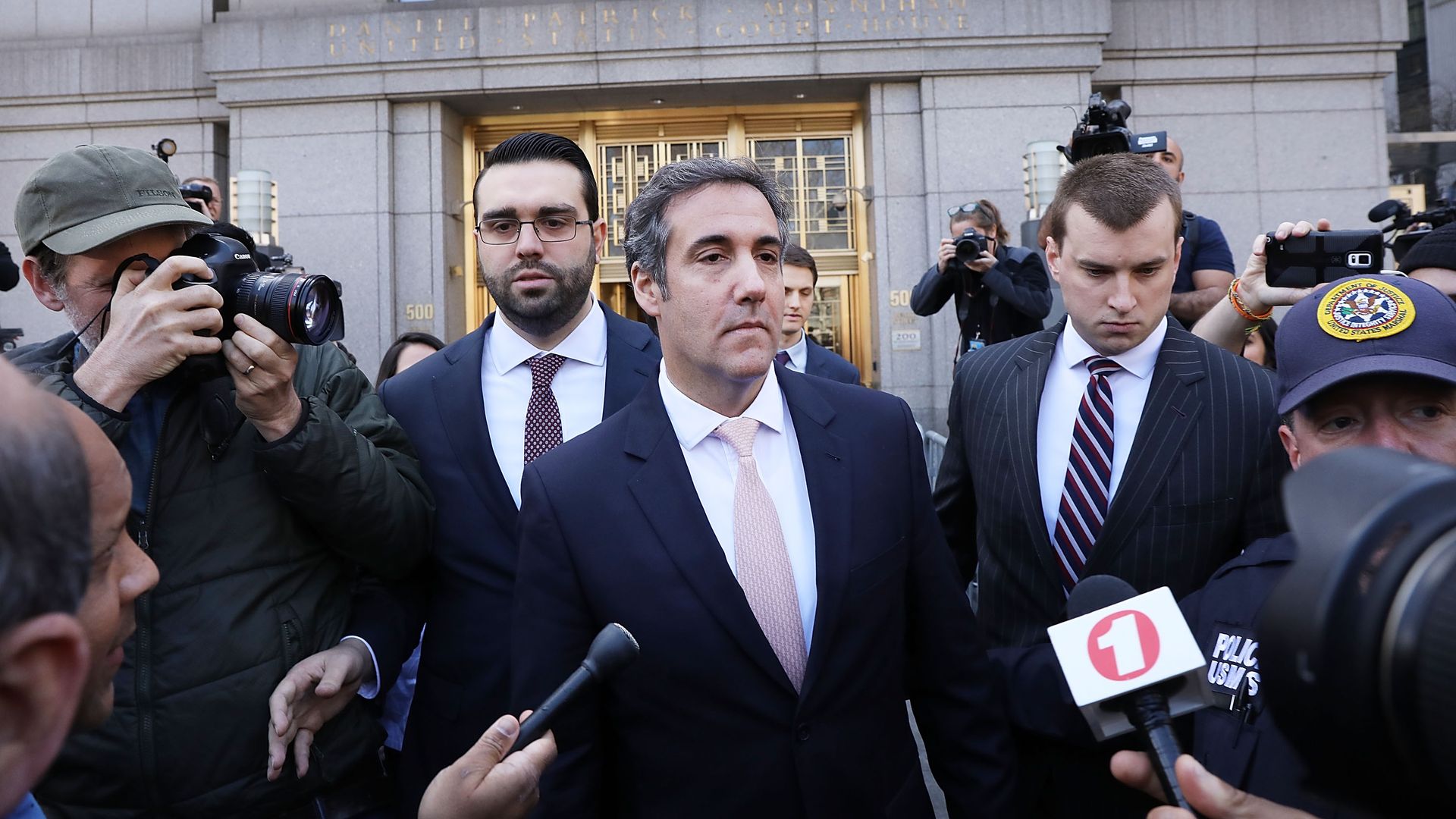 The National Enquirer, an ally to President Trump, went after Michael Cohen, the president's personal attorney, on the cover of the magazine.
The backdrop: The Enquirer has largely been in Trump's corner — its parent company, American Media, reportedly bought off a story from a former Playboy Playmate in 2016 that would hurt Trump. But Cohen is in hot water after the FBI obtained documents related to his payment to former porn star Stormy Daniels.
Go deeper