Updated Apr 28, 2018 -

World
Game plan needed to continue momentum from Korean summit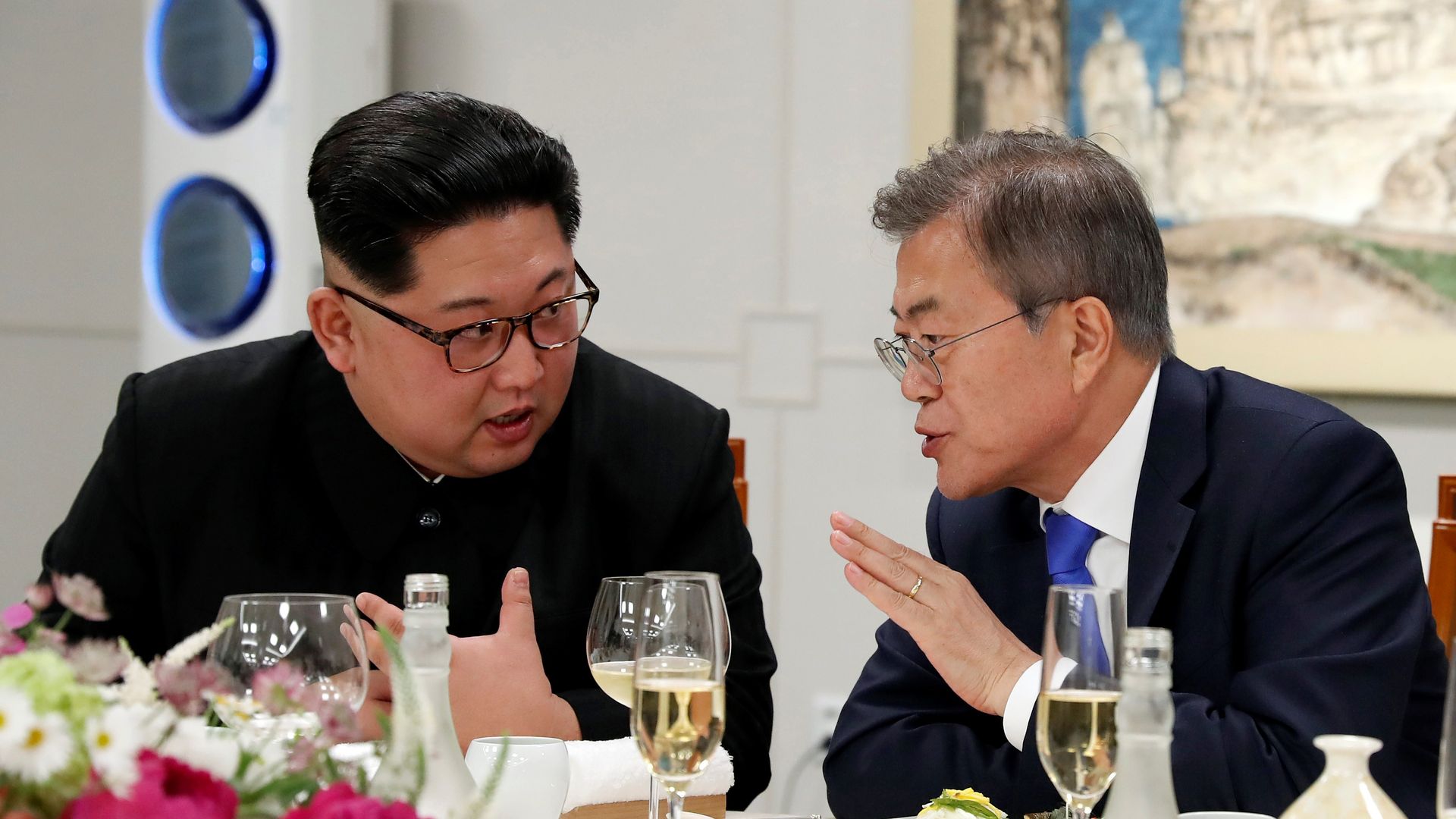 By the end of this week's joint summit, the two Koreas laid a foundation on which to build permanent peace on the Korean Peninsula. Paradoxically, however, the Panmunjom Declaration has left skeptics more skeptical and optimists more optimistic.
What's next: A key challenge for negotiators going forward is to lay out a game plan with tangible benchmarks to maintain diplomatic momentum. Each level in such a plan will be more complex than the previous one.
This is especially true when devising a concrete process for the elimination of North Korea's nuclear weapons and their various delivery systems in return for security, diplomatic and economic concessions. Implementation and verification proved to be insurmountable in previous nuclear accords like the Six-Party Talks' September 2005 Joint Statement.
The expansion of inter-Korean economic development projects may generate new opportunities to incentivize North Korean denuclearization. Massive transportation infrastructure projects in the North, starting with railways and roads, would offer greater support for commercial activity as well as symbolic importance.
The next stop will be the U.S.–North Korea summit, which will focus on steps toward denuclearization. For Washington, Pyongyang's pledge to suspend nuclear and intercontinental ballistic missile (ICBM) testing is a necessary, but not sufficient, gesture.
The bottom line: Summits can create momentum, but without progress on a detailed implementation plan that momentum will fizzle out. Unlike prior summits and deals, a collapse now will not bring us to the start of another cycle — this time, North Korea's nuclear and ICBM breakthroughs won't allow that.
John Park is director of the Korea Working Group at the Harvard Kennedy School. Pamela Park is co-head of the Brookbridge Group.
Go deeper