U.S. GDP grew 2.3% in first quarter, beating expectations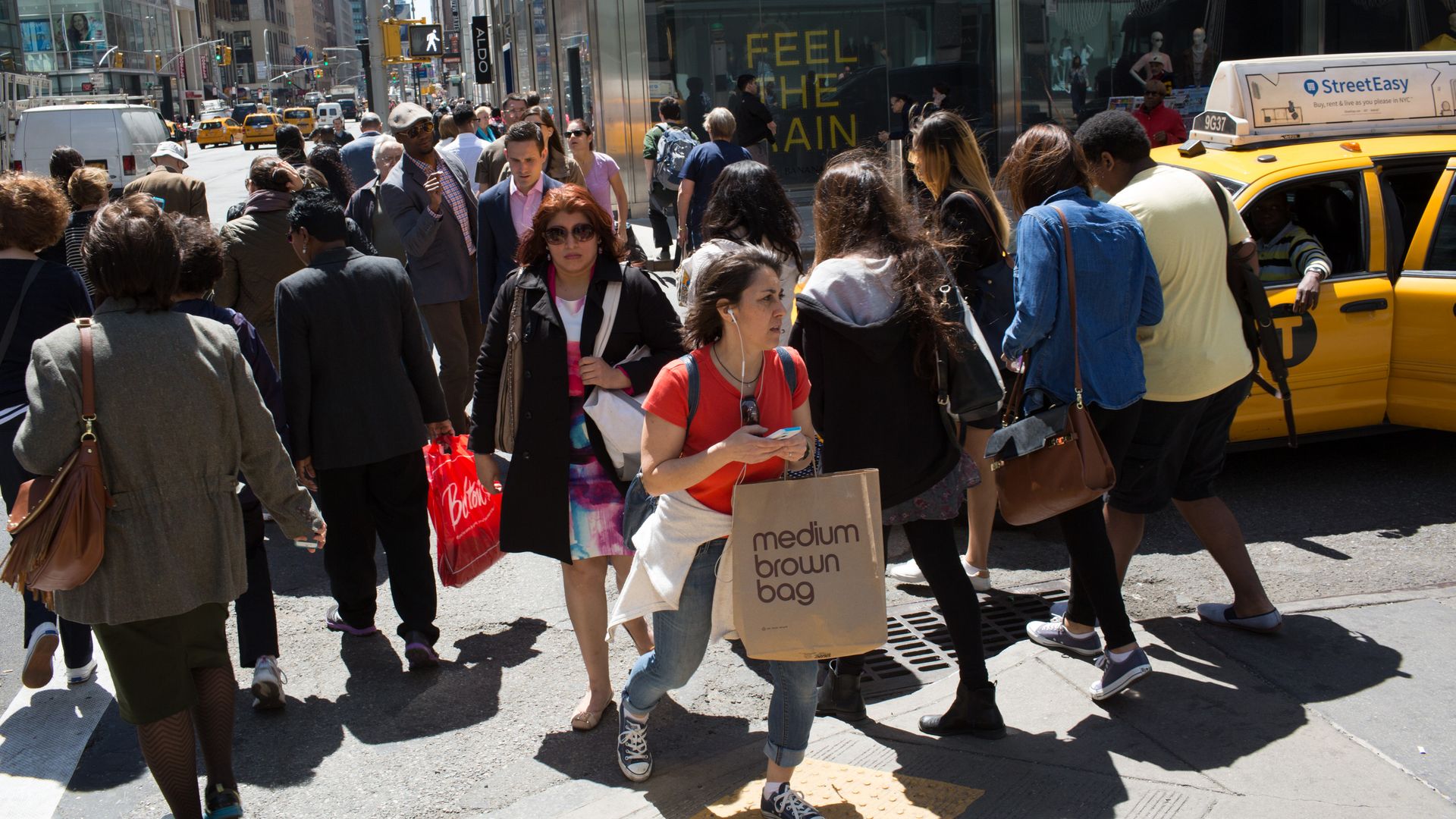 U.S. GDP growth slowed to 2.3% in the first quarter of 2018, down from 2.9% in the last quarter of 2017 but beating analysts' expectations of 2% growth.
Be smart: First-quarter growth tends to come in under other quarters given seasonal adjustment issues made on the basis that people tend to spend more around the holidays. However, the Trump administration's hefty goal of sustaining a 3% GDP growth rate is still far away.
Go deeper