Trump's warnings to Merkel on trade and defense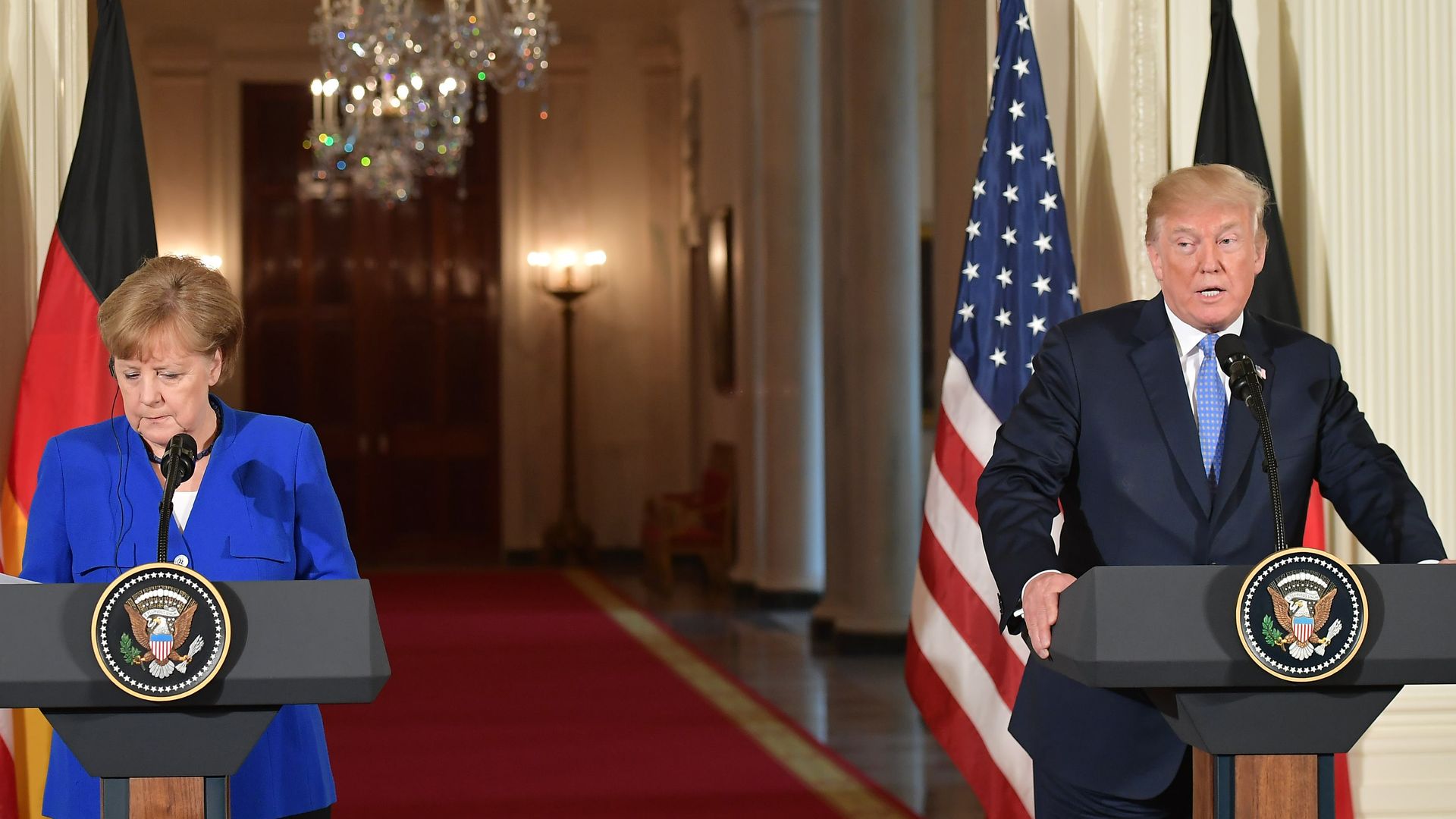 President Trump sent two strong signals at his joint press conference with German Chancellor Angela Merkel Friday: he railed against NATO allies, like Germany, that don't spend the mandatory 2% of GDP on defense, and also touted how successful the U.S. tariffs on steel and aluminum have been.
Why it matters, per Axios World Editor, Dave Lawler: The E.U.'s exemption from steel and aluminum tariffs expires Tuesday. Merkel's key priority for her D.C. visit is to get a longer-term exemption. She may end up getting it — but Trump is sending some pretty strong messages here.
Other highlights:
Trade deficit with Europe: Trump says it's been unfair, but said he doesn't blame Merkel, Germany or the European Union for the imbalance. "I blame my predecessors."
The Iran nuclear deal: Trump said the U.S. must ensure the current regime does "not get even close to a nuclear weapon."

Merkel's take: She called the deal "anything but perfect," but said it's up to Trump to determine whether the U.S. will ultimately exit.

North Korea summit: "I think I have a responsibility" to aid in the negotiation of a deal between North Korea and South Korea, Trump said. But added, "Maximum pressure will continue until denuclearization occurs ... I look forward to our meeting, which will be quite something."
Ronny Jackson's withdrawal as VA Secretary nominee: Dr. Ronny Jackson is "one of the finest men" I've ever met, said Trump, and called him "an American hero" for exposing the system in Washington as mean and unfair.
Go deeper