Lawyer in Trump Tower meeting admits to being informant for Moscow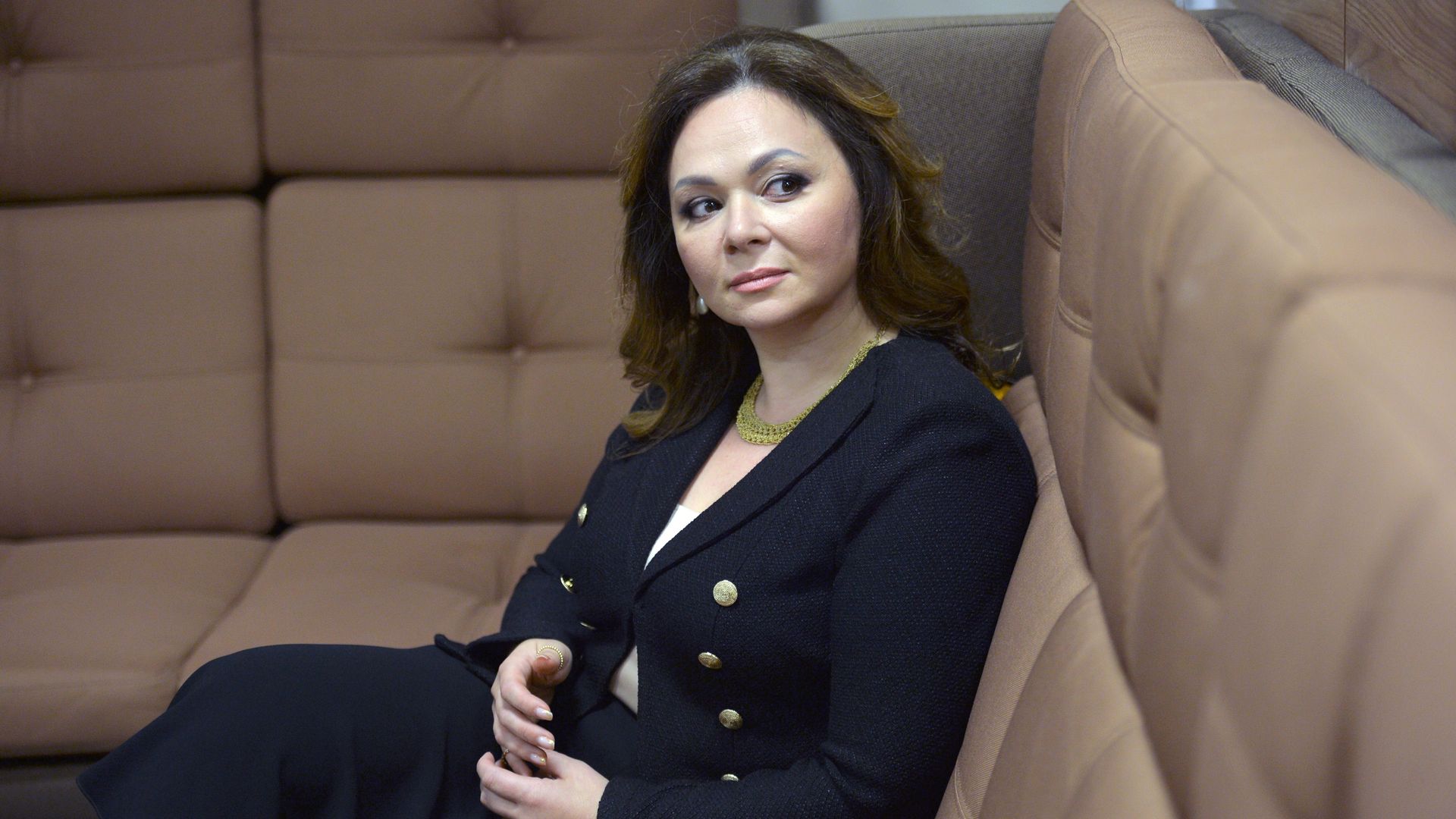 Natalya Veselnitskaya, the Russian lawyer who met with top Trump campaign officials at Trump Tower in 2016, admitted to being an informant for a top Kremlin official, reports the New York Times.
Why it matters: Veselnitskaya previously denied having ties to Russia's government and insisted she was a private attorney. The revelation now raises questions about who she was working for when she met with Donald Trump Jr., Paul Manafort, and Jared Kushner in 2016. The meeting is a focus of Special Counsel Bob Mueller's investigation.
What she said: "I am a lawyer, and I am an informant … Since 2013, I have been actively communicating with the office of the Russian prosecutor general."
What she did: She "worked hand in glove with Russia's chief legal office to thwart a Justice Department civil fraud case against a well-connected Russian firm," the NYT's Andrew Kramer and Sharon LaFraniere write.
How we know: Newly released emails, obtained by Dossier, an organization run by a former tycoon and anti-Putin campaigner, reveal Veselnitskaya's ties to the Kremlin official. And when presented with the emails in an interview with NBC News' Richard Engel, she revealed she had been informing the official.
Go deeper