Pompeo: Trump needs "substantial fix" to stay in Iran deal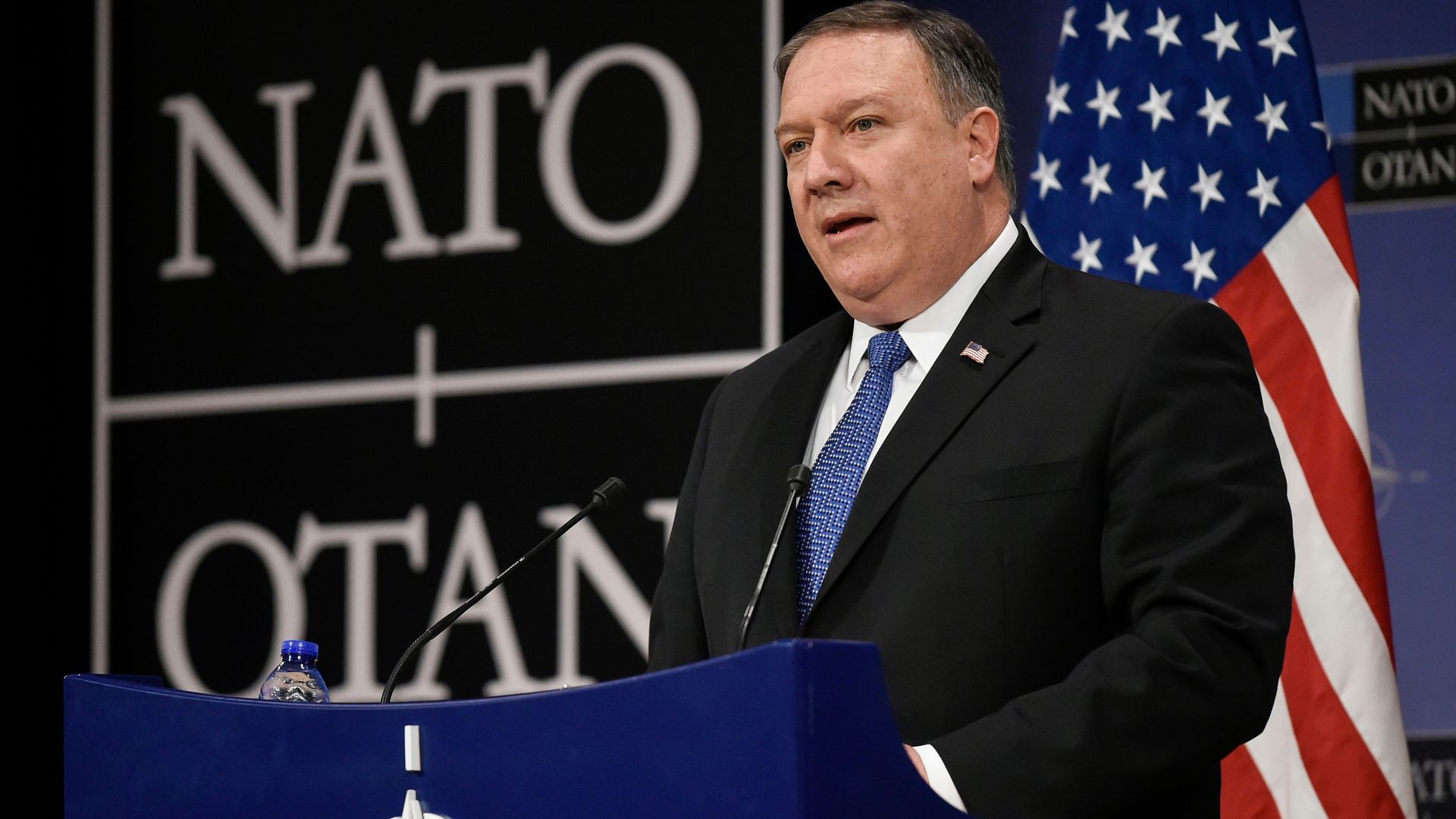 Speaking from Brussels, where he is attending a NATO summit just one day after being confirmed as secretary of state, Mike Pompeo said President Trump is "unlikely to stay" in the Iran nuclear deal "past this May."
Why it matters: This is the administration's long-standing position, and Pompeo said "the team is working" to deliver the fixes Trump is looking for ahead of the May 12 deadline. However, those fixes are unlikely to materialize in the next two weeks, and Trump doesn't seem to have been convinced by French president Emmanuel Macron's pitch that he keep the U.S. in the deal while a larger, "new deal" is negotiated. 
Go deeper