Updated Apr 27, 2018 -

World
Korean summit sets stage for major test of commitment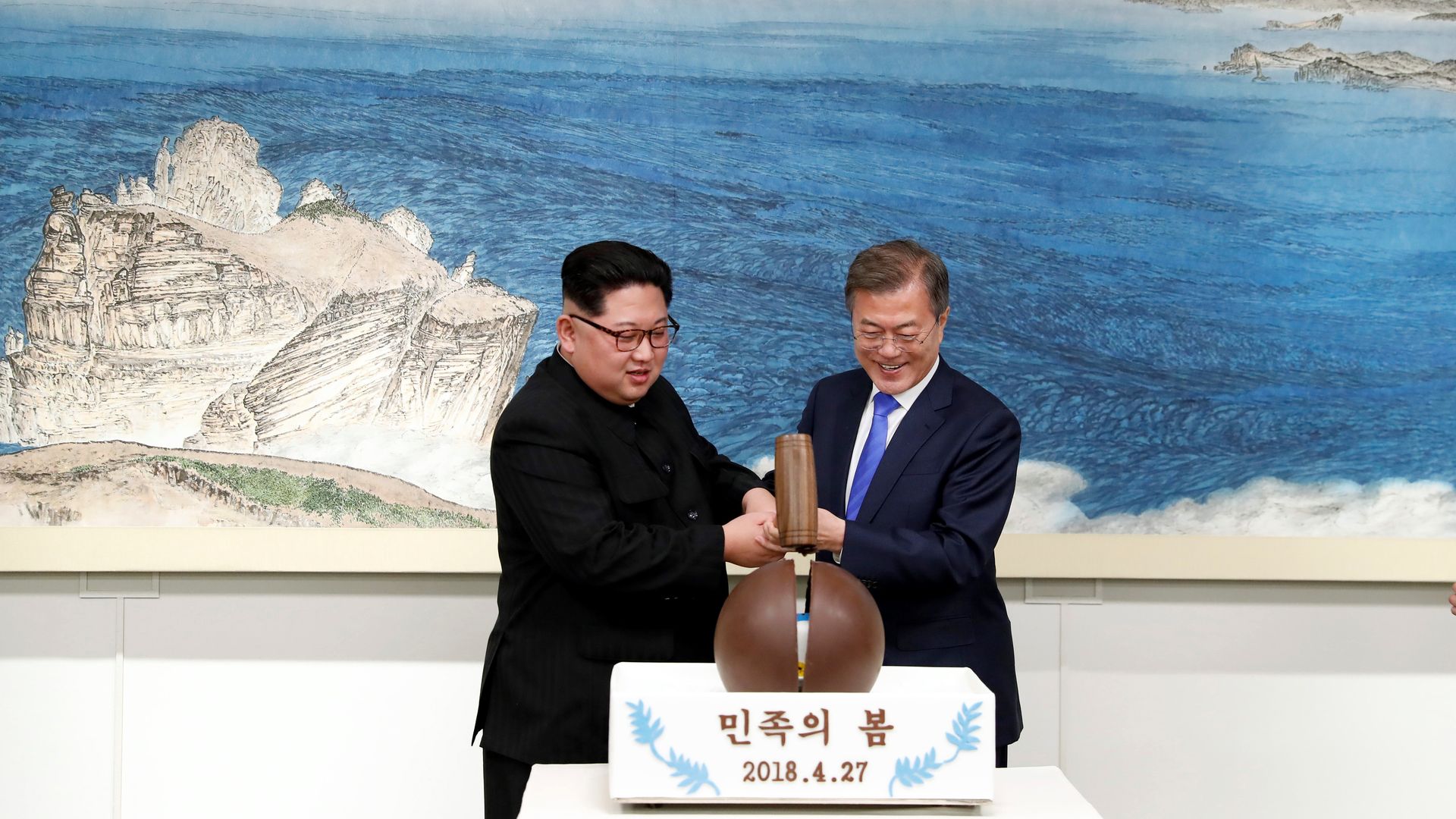 The summit between North Korea's Kim Jong-un and the South's Moon Jae-in was rich in symbolism and breathtaking in its dramatics. The two leaders — who just months ago were preparing for possible war — held hands, crossed into each other's territory, posed for photos and joked together. They also made commitments that, if fulfilled, would represent a huge step toward peace on the peninsula.
Yes, but: Much turns, however, on whether those commitments are indeed fulfilled. Seoul and Pyongyang agreed to "complete denuclearization" of the peninsula and to pursue a peace treaty that would officially end the Korean War. Yet the pledges included no timeline for the North's denuclearization, no process for verifying steps toward it nor a plan for how Kim would detail his nuclear and missile arsenals.
Flashback: North Korea has made similar promises in the past and always failed to follow through. In 2005, Pyongyang agreed to abandon all of its nuclear weapons and programs but did not do so. Earlier, it froze plutonium production only to be caught secretly enriching uranium.
What's next: As Kim's meeting with President Trump looms, Washington can be expected to insist on timelines for denuclearization and specific verification protocols. Administration officials have hinted that they will insist on early disarmament steps by the North before granting any sanctions relief. If Trump makes such demands, the real test will begin — and we will learn if any sincerity lies within Kim's latest set of commitments.
Richard Fontaine is the president of the Center for a New American Security.
Go deeper