Kim defuses tensions, but South Korea awaits concrete steps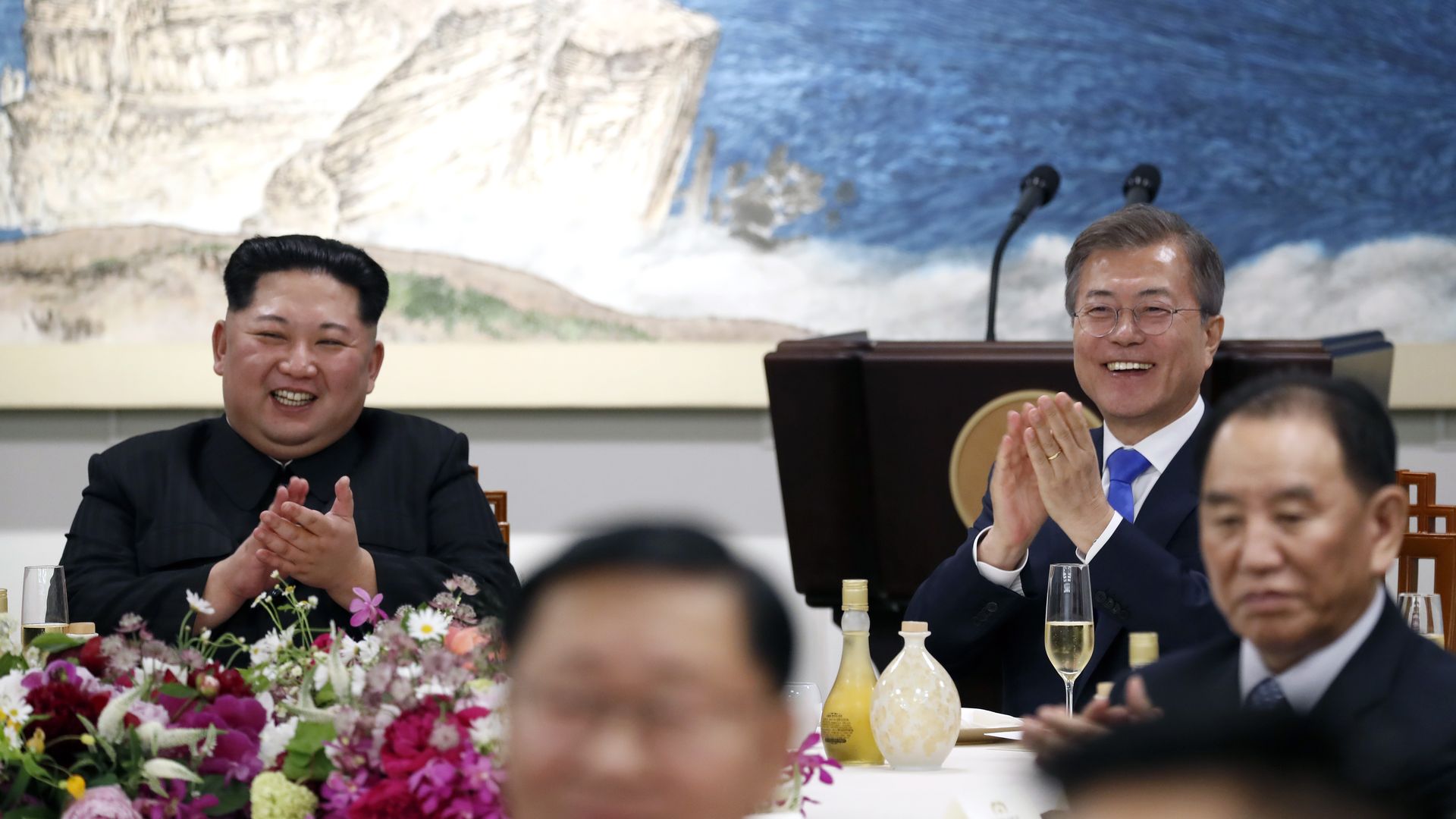 Over the course of the inter-Korean summit, the world witnessed the latest moves in North Korean Leader Kim Jong-un's charm offensive.
Yes, but: It remains to be seen how the North is prepared to reduce the conventional military threat it poses to the South. The U.S. must hope the South hangs tough and refuses to offer economic incentives that reward the North for empty promises or to ignore American concerns about the North's nuclear and ballistic missile programs.
We also do not know what is motivating Kim, and whether his seeming reasonableness is real (the result of sanctions, Chinese pressure, internal problems) or a ploy to divide Washington from Seoul, get out from under sanctions, or buy time given the deterioration of his nuclear testing site (among other domestic challenges). He may also be exhibiting a degree of confidence and security because of his nuclear weapons and ballistic missiles, which suggests he is unlikely to give them up.
The bottom line: We have come a long ways from where things stood just a few months ago, when conflict seemed all too possible and imminent. The goal is as always to translate words and commitments into realities.
Richard Haass is president of the Council on Foreign Relations and the author of "A World in Disarray."
Go deeper