Three killed, hundreds wounded as Gaza-Israel conflict escalates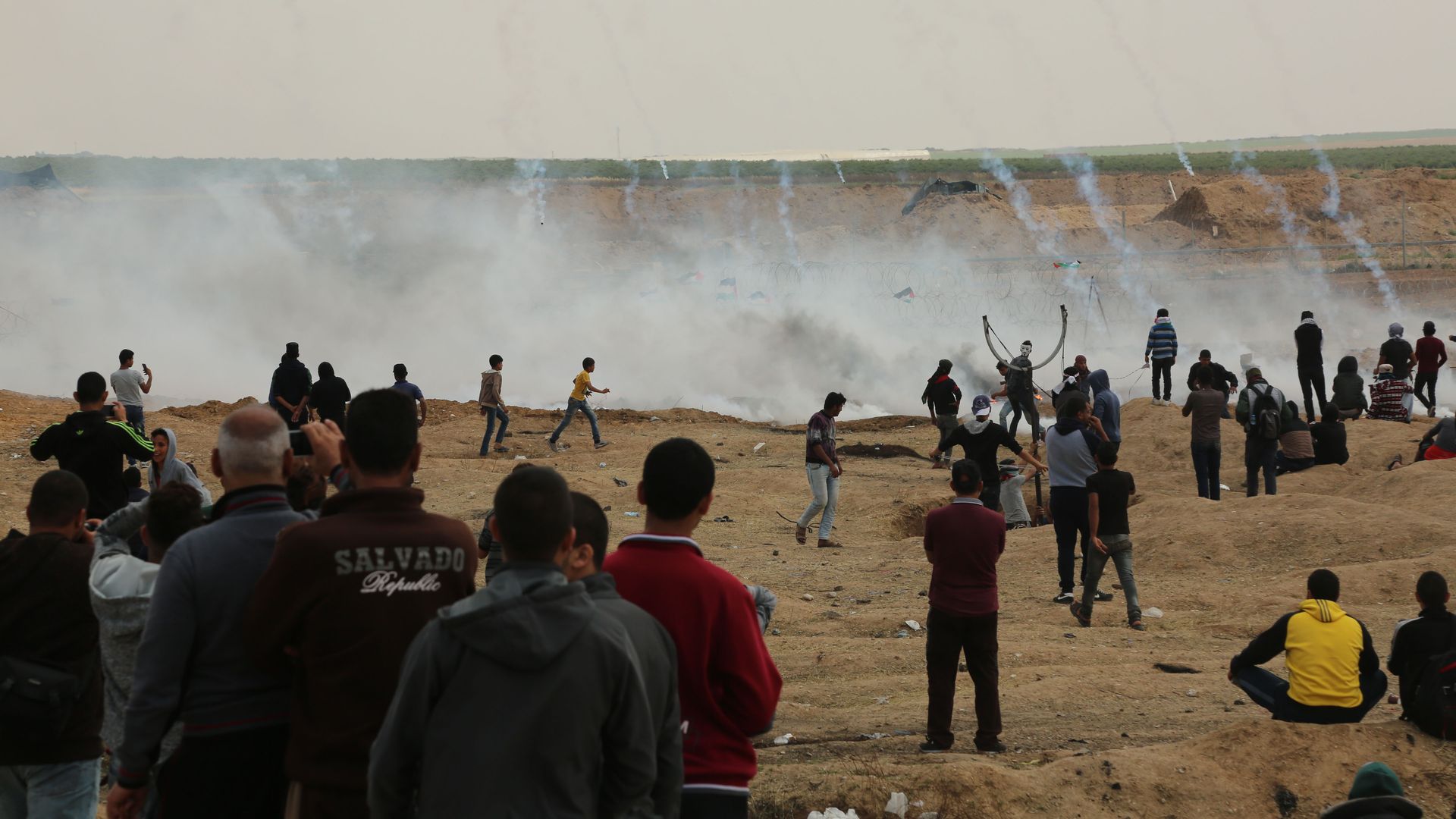 Israeli troops killed three Palestinian demonstrators Friday in clashes along the Gaza-Israel border, according to multiple reports. There were varying accounts of wounded demonstrators, with Reuters reporting 400 and Al Jazeera reporting more than 600.
The big picture: This is the fifth Friday that has seen protests, as part of the grassroots movement around the Great March of Return. Per Al Jazeera, the casualties came after Israeli forces opened fire on the crowd, and the Israeli army "targeted medical service points twice with an unidentified gas." BBC reported that the Israeli army said it acted within rules of engagement, as a result of "more than 10,000 Palestinians...rioting."
Go deeper