Behind the curtain: How Trumpworld got Mike Pompeo confirmed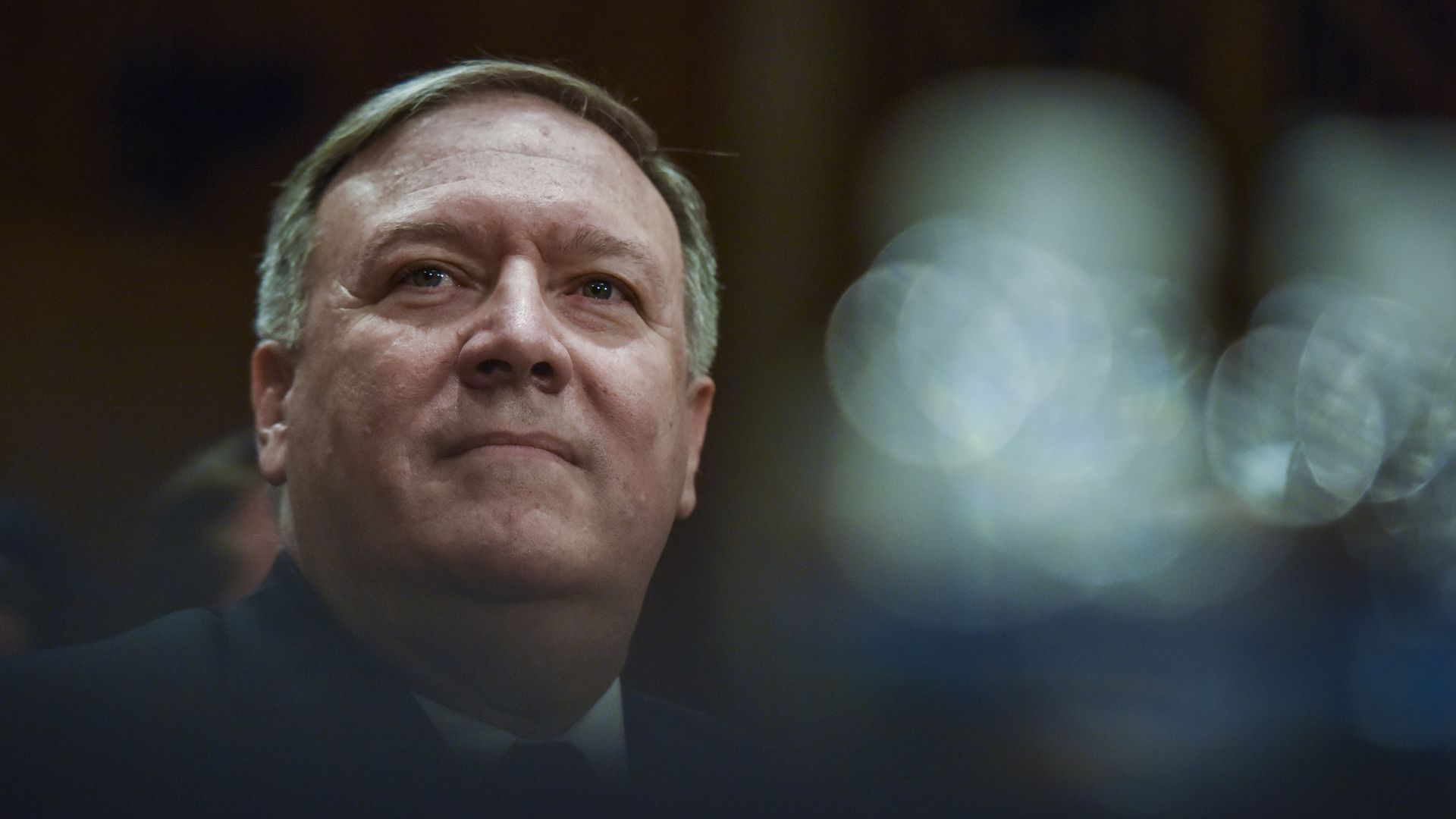 When CIA Director Mike Pompeo won Senate confirmation as Secretary of State yesterday by 57-to-42, with seven votes to spare (and with seven votes from Democrats, five of them up for reelection), the much-needed victory for President Trump was the product of a campaign-style blitz involving as many as 30 aides.
Top operatives take Axios readers behind the curtain: During Pompeo's visits with senators, he acknowledged the department had atrophied under Secretary of State Rex Tillerson, and said he'll move to fill top positions and restore the department's relevance at home and abroad.
As CIA director, Pompeo has unique visibility into clandestine operations around the world, and so was able to play to senators' expertise/curiosity by having detailed conversations about hot spots that interest them.
During Pompeo's confirmation hearing, a war room at the State Department — acting on President Trump's insistence during his campaign that many people absorb cable news on mute — phoned contacts at CNN and MSNBC to dispute the wording of the Chyron headlines summarizing the action.
To put pressure on red-state Democrats, the comms team notified home-state reporters so cameras could be outside a Senate office when Pompeo made a courtesy call. But to avoid making other Democrats feel jammed, those meetings were allowed to happen under the radar.
A team mirroring the Trump Tower campaign operation in 2016 worked to kill unfavorable stories, including fishing in old House campaign expenses, and inaccurate opposition research about Pompeo stake in a company.
Trump tweets at key moments helped showcase the vote as a big deal.
Outside backers, working with the RNC, ran digital and TV ads in support of confirmation.
Pompeo is in Brussels this morning at a NATO summit: He headed to Andrews Air Force Base yesterday as soon as he was sworn in by Justice Sam Alito, a fellow Italian-American.
Go deeper