New startup helps smartphone users cut down on screen time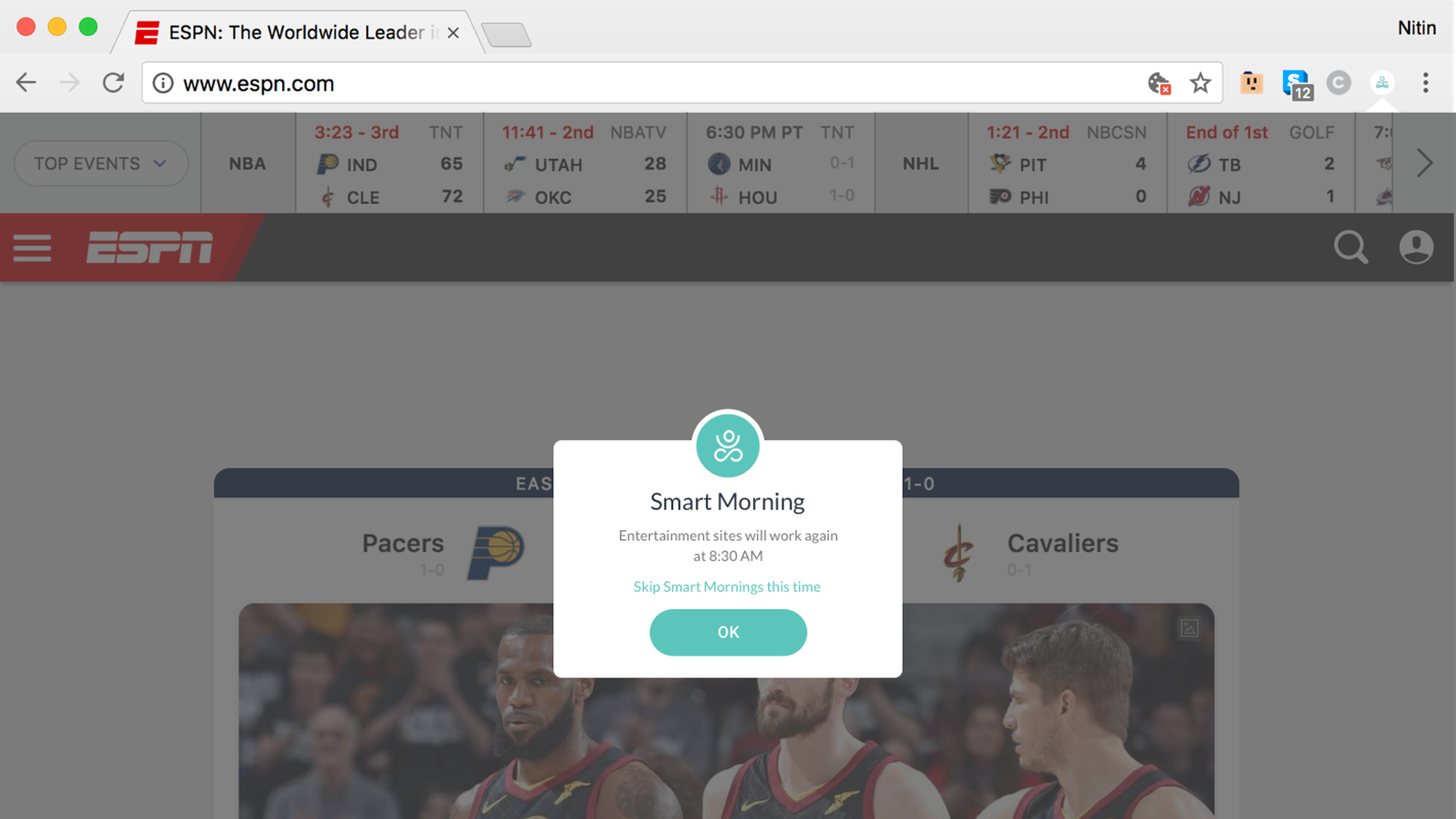 The allure of the modern smartphone is too great to resist without some help. That's the idea behind ZenScreen, a new service from serial entrepreneur Nitin Bhandari, who previously founded Skyfire, a mobile browser company that was sold to Opera in 2013 for $150 million.
The details: The basic service, which lets users see what apps they are using and pause usage for a set period of time, is free. More advanced features are part of a $4.99/month paid service.
"Screen time is a modern health crisis that affects individuals and families all over the world. Apps and websites today are designed to entice rather than empower -- turning people into glassy-eyed zombies."
— Nitin Bhandari
A food pyramid for apps: One of the premises behind ZenScreen is that not all apps, like not all foods, are equally healthy. Using a GPS or background music app isn't the same, it posits, as browsing through social media.
"ZenScreen provides the structure and smart nudge needed for people to master technology, rather than being mastered by it," Bhandari said.
Timing is everything: ZenScreen is debuting as people are starting to pay more attention to the negative impacts of smartphone use.
Go deeper