Senate ethics panel rebukes Menendez for accepting gifts from donor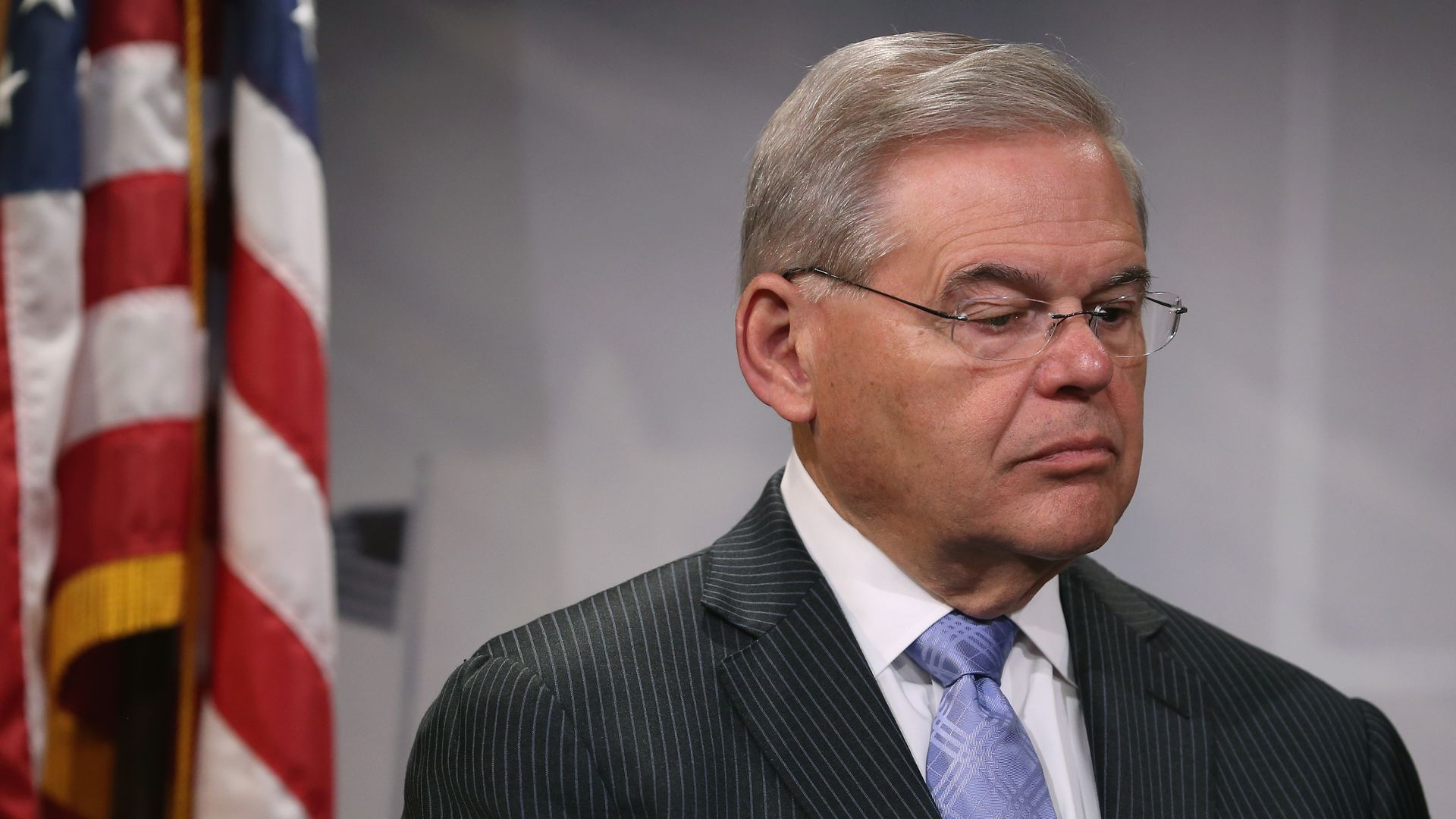 The Senate Ethics Committee issued a scathing letter on Thursday, rebuking Senator Bob Menendez (D-NJ) for repeatedly accepting gifts and advocating for a donor's personal and business interests.
What they're saying: Menendez, who was embroiled in a bribery and corruption case that ended last fall after a jury deadlocked, has been ordered to repay the market value of all impermissible gifts not already repaid. "This letter, you are hereby severely admonished," the panel concluded.
Go deeper