Ronny Jackson looks ready to withdraw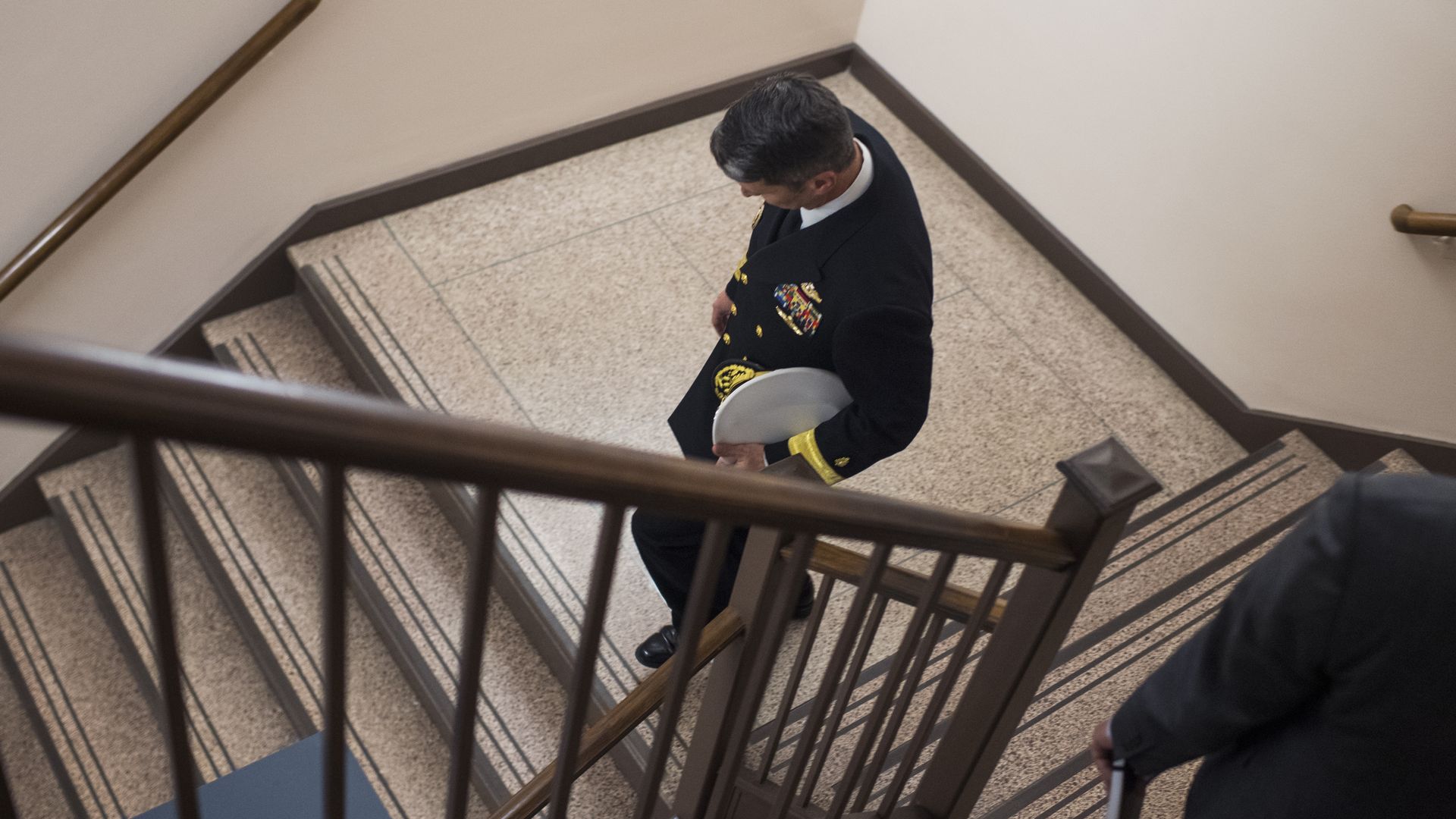 White House sources tell Axios that they expect White House physician Ronny Jackson to withdraw as President Trump's nominee to run the Veterans Affairs Department, after Democrats on Capitol Hill circulated harsh new allegations.
What we're hearing, from a senior administration source: "There's no question about whether the White House will stand by him. There is a question about how much longer he wants to put himself through it."
Sen. Jon Tester of Montana, the top Democrat on the Veterans Affairs Committee, said Jackson was known as "the candy man" for dispensing drugs. Tester's staff circulated a "Summary of Allegations Against Admiral Jackson" that included "hostile work environment" and "drunkenness."
Marc Short, White House director of legislative affairs: "It is incredibly reckless for Senator Tester to besmirch the character of an admiral who has served our country in combat and provided medical care for three White Houses, Republican and Democrat, based upon unsubstantiated allegations."
Why the White House held on so long:
What if the goal is to get Democrats to pile on an admiral who passed background checks across Republican and Democratic administrations?
Also, White House staff are genuinely defensive of Jackson — a man who's well liked in the building — against what staff see as unfair airing of unverified allegations. 
It's the view of some Republicans that going all-in could backfire on Democrats, especially if some of the allegations are disproven.
Be smart: A U.S. senator is giving credence to these allegations. Tester has a tough reelection race in a red state, and may have some incentive not to cause problems for the administration. So the fact that he's putting his reputation behind these claims is significant, though it certainly doesn't prove they're true.
Go deeper