Updated Apr 26, 2018 -

World
It's not just nukes: What the key players want from North Korea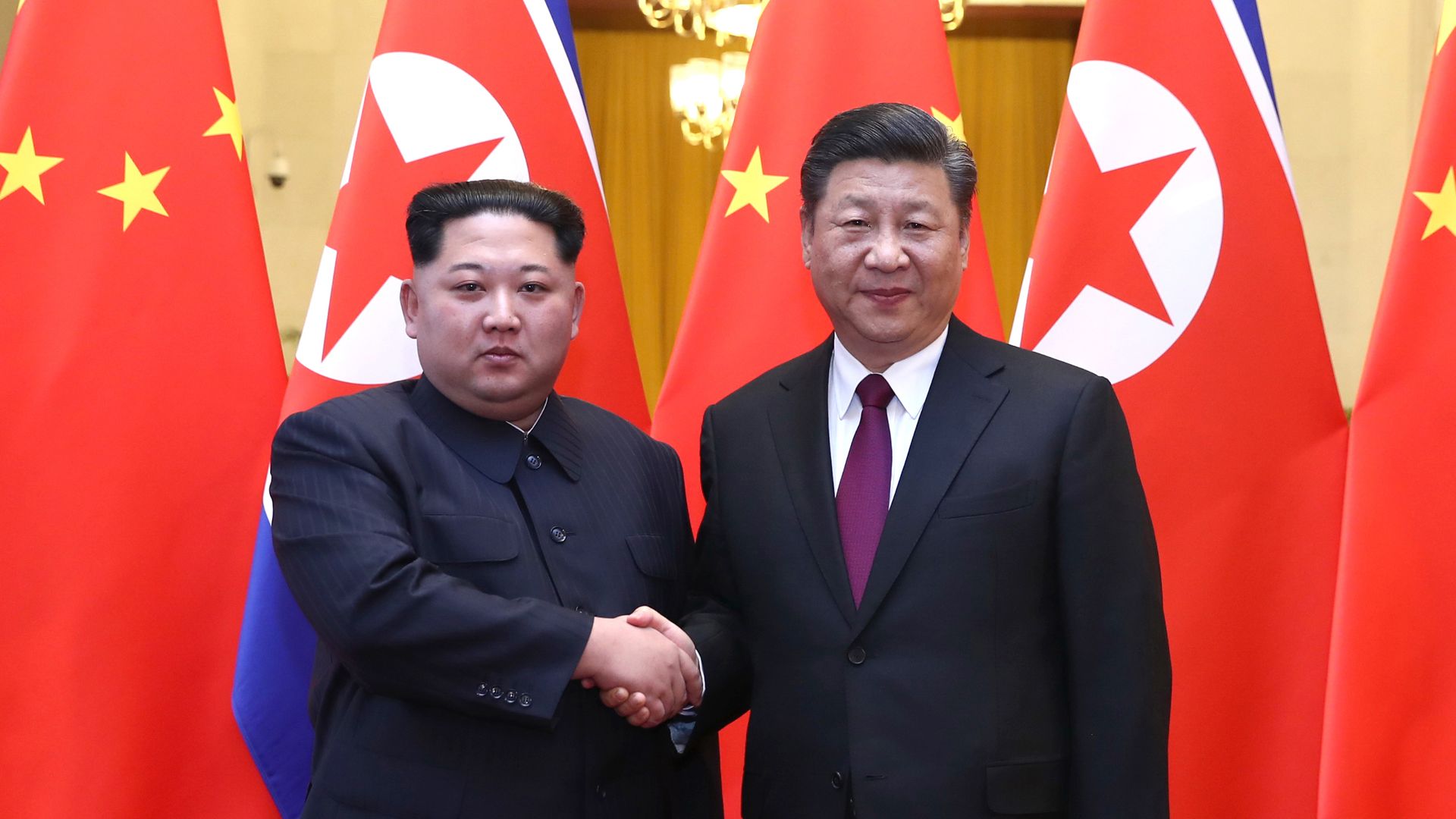 With North Korea's Kim Jong-un and South Korea's Moon Jae-in sitting down for talks, and a summit between Kim and President Trump looming, denuclearization is at the top of mind in Washington — but it's not the only issue on the table.
Why it matters: Trump and Kim will have to balance a number of competing interests if they want to reach any sort of lasting accord.
South Korea
South Korea is pushing for a permanent peace deal to replace the current ceasefire, per Yonhap News.
Seoul also wants to work towards reunification, though they're not expecting to get there any time soon.
Japan
Japan is focused on the abduction of its citizens (which Trump has said he'll raise with Kim), and wary of the idea of winding down sanctions on the North Korean regime. "Japan wants to punish North Korea," Jim Walsh, an international security expert at MIT who has taken part in previous negotiations with North Korea.
If an eventual deal leaves intact the North's short and medium-range missiles, which could target Japan, it "might show the U.S. sees its own homeland security as more important than its allies," says Mira Rapp-Hooper, a senior research scholar at Yale Law School's China Center.
Russia
"The Russians, above all, are interested in demonstrating that they are still a major global power, and that Russia's opinion matters, including in the context of North Korea," Dean Cheng of the Heritage Foundation says. The Russians, "as a matter of course, don't like to be left out of anything," says Rapp-Hooper.
Russia also doesn't like the idea of "the U.S. and China getting too close and cooperating on North Korea," Yuki Tatsumi of the Stimson Center told Axios, so they're willing to offer North Korea a lifeline if China squeezes too hard.
China
China is interested primarily in stability on the peninsula, including avoiding conflict or a humanitarian crisis, given its mutual defense pact with the North and their shared border.
But beyond that, China, like Russia, also wants to make sure "no grand bargain with North Korea that leaves them out" is drawn up, Rapp-Hooper said. China also has an interest in rebuilding its relationship with North Korea along the way.
Go deeper