Don Blankenship calls Elaine Chao's dad a "wealthy Chinaperson"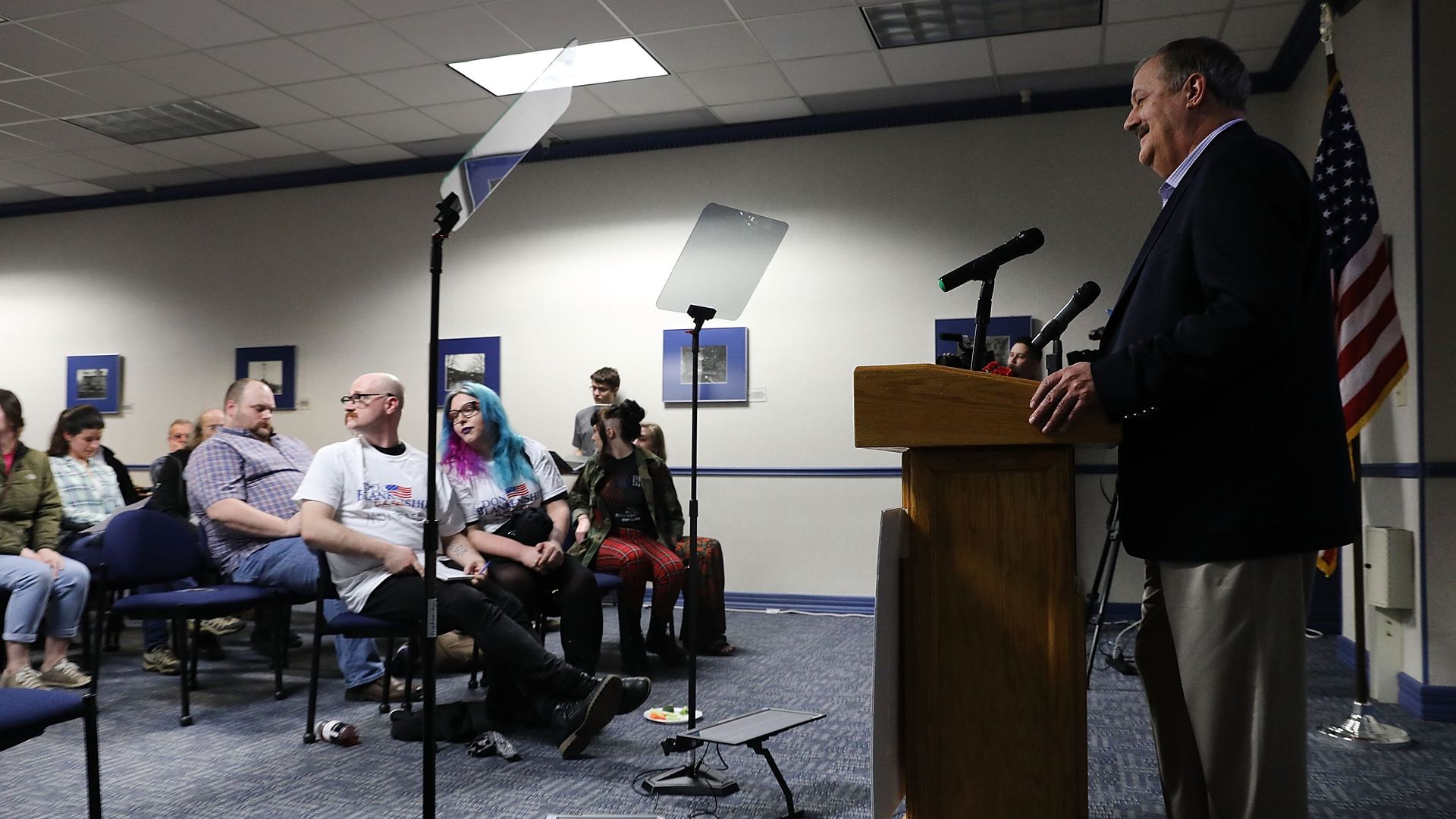 Don Blankenship, a Republican running for U.S. Senate in West Virginia, suggested during a radio appearance Monday that Senate Majority Leader Mitch McConnell faces a conflict of interest by being married to Secretary of Transportation Elaine Chao — not because of her Cabinet position, but because her father is "a wealthy Chinaperson," the New York Times reports.
The backdrop: Blankenship, a former coal magnate, was firing back after an attack ad from a super PAC linked to McConnell criticized him for contaminating local drinking water. The purpose of the ad was to aid Blankenship's opponents, Attorney General Patrick Morrisey and Representative Evan Jenkins, who are more conventional Republican candidates.
"I have an issue when the father-in-law is a wealthy Chinaperson. There's a lot of connections to some of the brass, if you will, in China."
— Blankenship on 106.3, The River
Go deeper