Ronny Jackson's collapsing Veterans Affairs nomination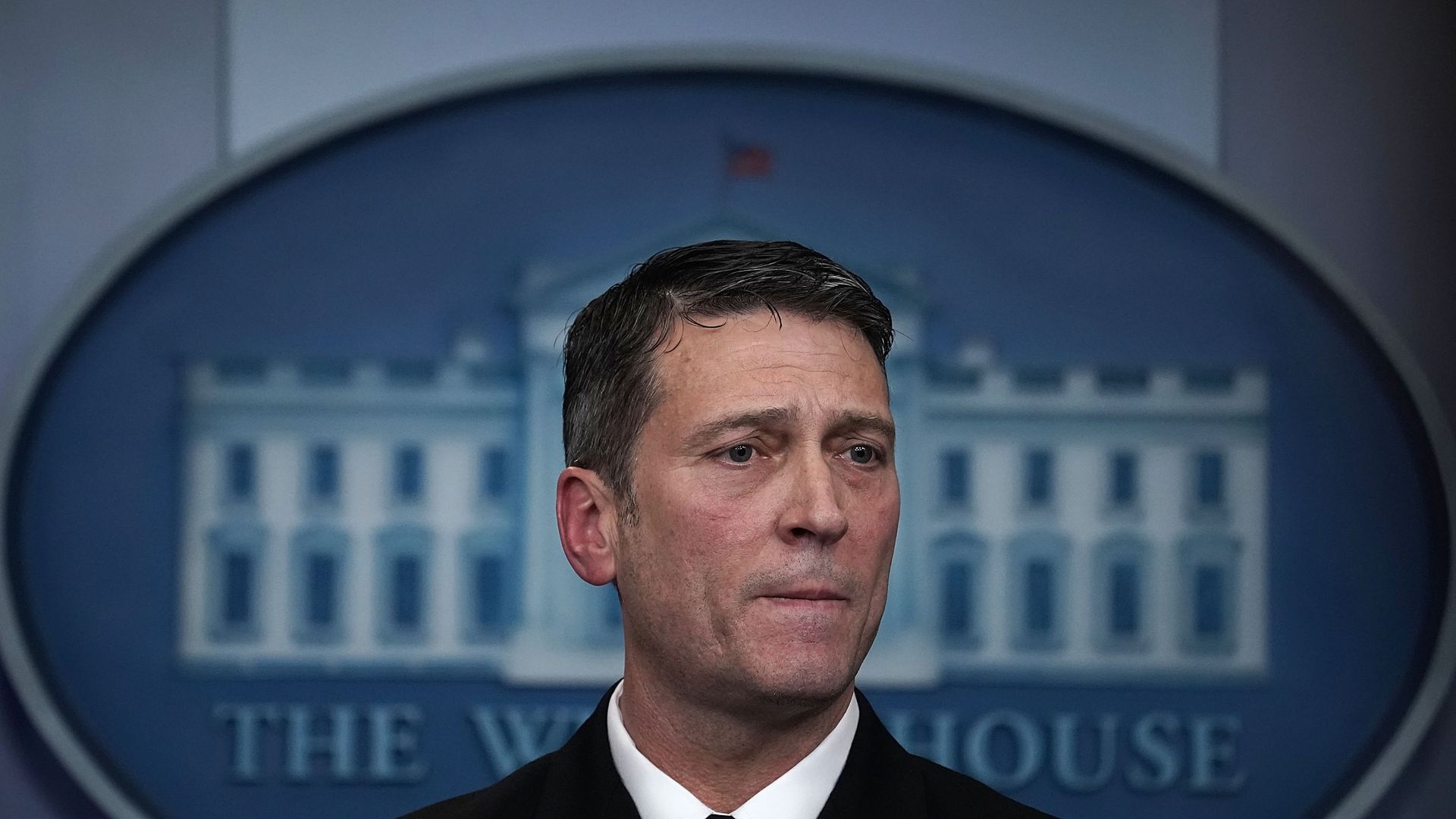 At this point it's very difficult to imagine a scenario in which Ronny Jackson is the next Veterans Affairs secretary.
The latest: Senators from both parties spent the day yesterday throwing cold water on Jackson's nomination. And after a trickle of loose and vague suggestions of inappropriate conduct, CNN's Juana Summers and Manu Raju scooped some details last night.
Jackson "was intoxicated and banged on the hotel room door of a female employee" during an overseas trip in 2015, according to CNN, and "the incident became so noisy ... that the Secret Service stopped him out of concern that he would wake then-President Barack Obama."
"It is one of multiple drunken episodes involving Jackson on overseas trips," CNN reports.
Yes, but: Former Obama administration officials told the New York Times they had seen nothing of the sort. "I am not even sure that I ever saw him in a hotel bar," Brian McKeon, chief of staff for the National Security Council under Obama, told the paper.
Even so: Jackson's nomination was on ice before the CNN story broke.
Sen. Johnny Isakson, who chairs the Senate Veterans Affairs Committee, has called White House Chief of Staff John Kelly twice "to express concerns about new information," his office told the Washington Post.
The White House defended Jackson last night, even after President Trump said yesterday afternoon that if it were him, he'd drop out out.
But without more support from Senate Republicans, this is looking more like a question of when, not if, Jackson's nomination falls apart — and it may not be long.
Go deeper