Facebook won't appear at hearing with Diamond and Silk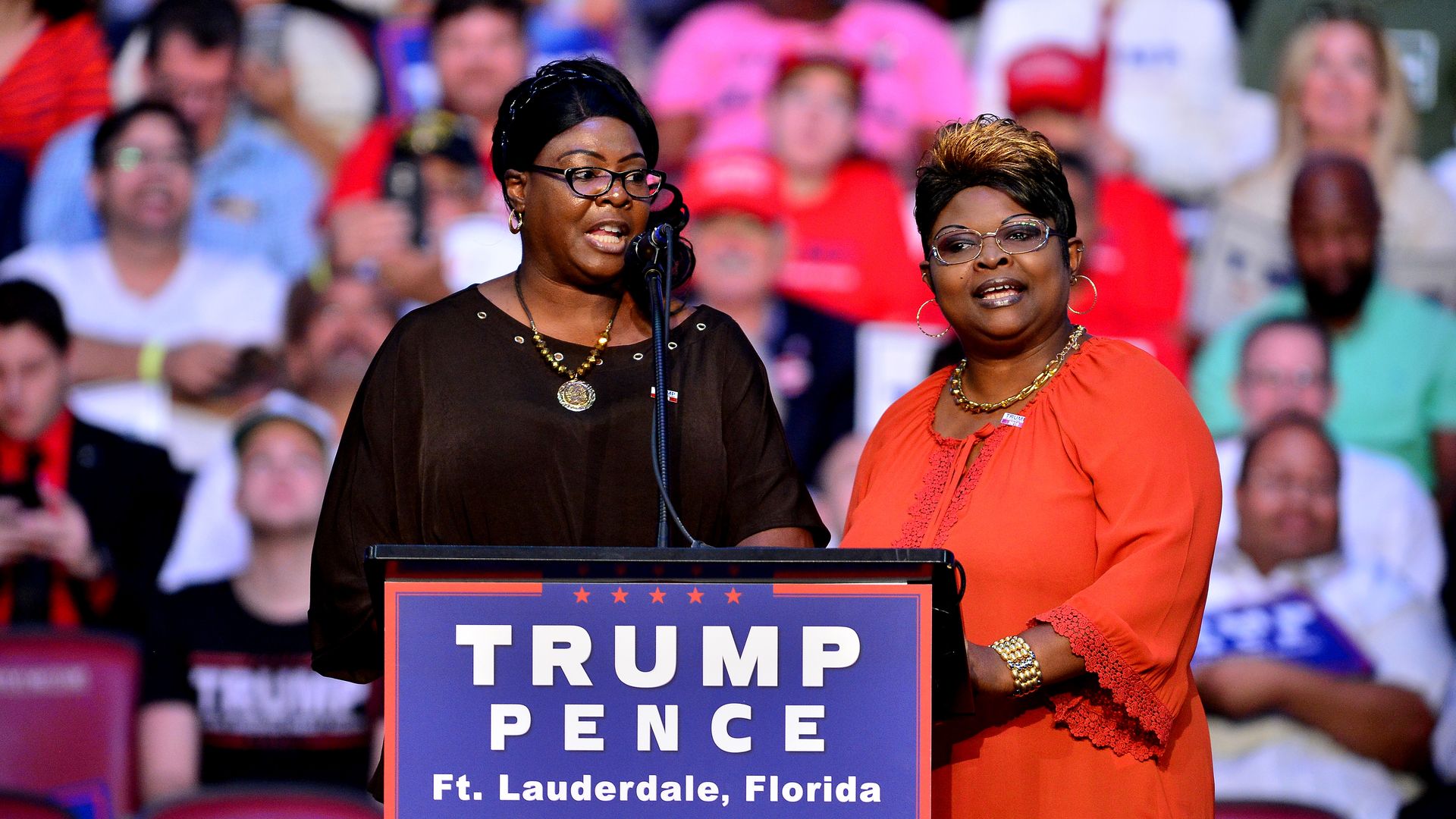 Facebook said Wednesday it won't attend a House Judiciary Committee hearing later this week featuring two conservative video personalities, Diamond and Silk, who have accused the social platform of limiting the reach of their videos.
Why it matters: The company would have been exposing itself to some tough exchanges if it had appeared at the hearing, which will likely focus on how web platforms treat conservative views — though Facebook has denied charges of a company-wide bias against conservatives. Facebook CEO Mark Zuckerberg addressed the issue multiple times during his more than 10 hours of congressional testimony earlier this month.
What they're saying: "We look forward to a continuing dialogue with members of the Committee about Facebook's strong commitment to being a platform for all voices and ideas," said a spokesperson for the company.
The details:
Facebook was invited to appear alongside Google and Twitter, which haven't yet confirmed whether or not they're attending.
Other panels will include Lynnette Hardaway and Rochelle Richardson (whose YouTube personality names are Diamond and Silk), and Rep. Marsha Blackburn, who had a campaign ad taken down from Twitter.
Go deeper