Ronny Jackson discusses his plans for the VA with Joe Manchin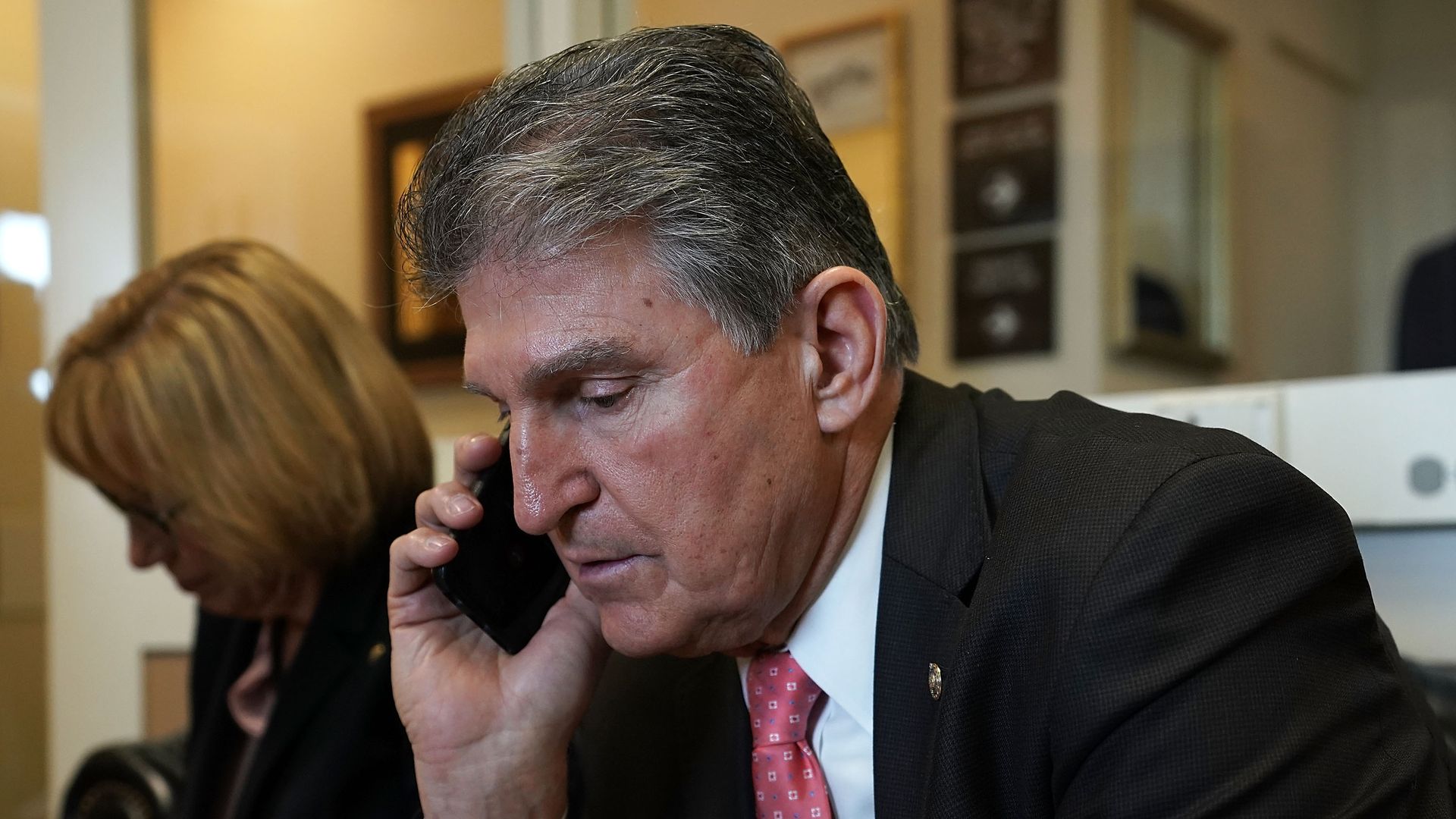 Sen. Joe Manchin hosted a conference call with Ronny Jackson, President Trump's pick for Secretary of Veterans Affairs, and West Virginia veterans on Monday to learn more about his plans for the VA, Manchin's Communications Director Jonathan Kott told Axios.
Why this matters: The White House is afraid Jackson won't get confirmed, Axios' Jonathan Swan reported, so this call could be Jackson's last-ditch effort to convince Democrats he's worthy.
The details: Sen. Manchin pitched the call to Jackson to hear his stance on privatization (Manchin is against it) and learn more about his managerial experience (the VA has more than 300,000 employees). A person familiar with the call said Jackson "talked about the fact that he'd be overseeing an agency that his son would be using one day."
Manchin also wanted Jackson to answer questions directly from his state's veterans, which were represented by seven different groups on the call.
The backdrop: One of Trump's main campaign promises was to improve veterans' care by allowing more access to private doctors. He's also recently advocated for vets to be able to "run to a private doctor," which could signal he's considering privatizing VA health care.
David Shulkin, Jackson's predecessor, didn't support privatization and wanted to take a more moderate approach to health care for the millions of vets in the U.S. He was ousted from his position after serving just over a year.
Between the lines: The conference call with Jackson was a savvy political play for Manchin. Both Democrats and Republicans are skeptical of Jackson, especially after recent allegations of improper conduct. Hosting a call is one way Manchin, a vulnerable Democratic senator, can appear helpful to Trump with little personal cost.
The bottom line: Although Jackson maintains that he doesn't support privatization, Sen. Manchin still has concerns about his stance after the call, according to a person familiar. And simply saying he's against it won't be enough to convince Manchin, who recognizes that Trump could have sway with the nominee.
Go deeper