Uber's latest diversity report shows slow progress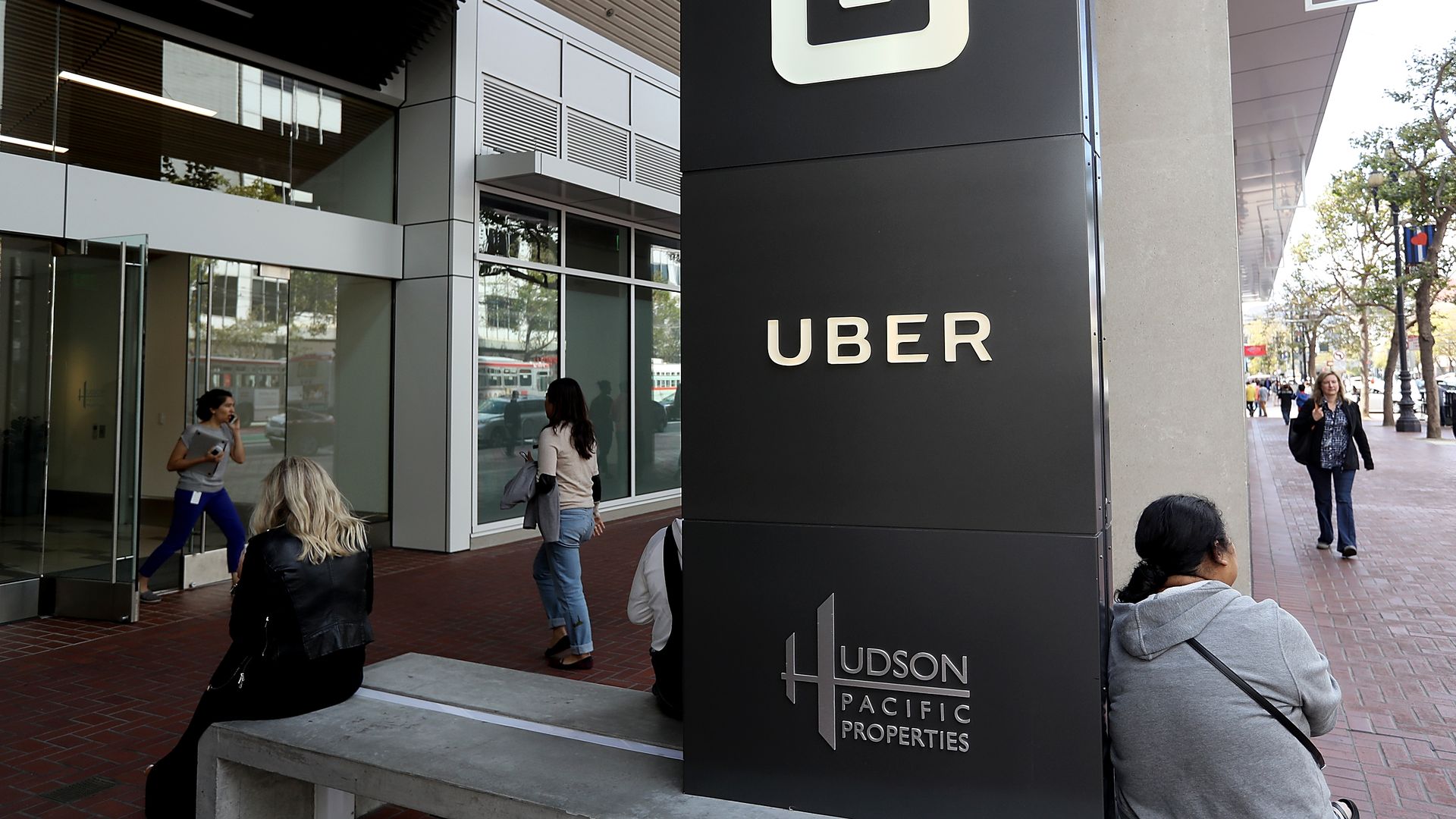 Uber released its second annual workforce diversity report, and there's barely any change from last year — meaning, it's still mostly white and male, with some improvement within its technical ranks.
Why it matters: Uber has been heavily criticized for its difficult environment for women and other underrepresented minorities. But, at least when it comes to the raw numbers, it's largely on par with the rest of the industry.
Bright spot: However, Uber's ratio of women did go up across several categories, including overall workforce and tech leadership.
And it hired more employees from underrepresented ethnic minorities in the U.S. within its tech roles and within its U.S. leadership (although technical leadership saw no change, remaining at zero).
The company also expanded its efforts to tracking what portion of employees identify as LGBTQ. But since it was optional, only a third of the global workforce responded and within that, 15% identified as LGBTQ — so it's an imperfect statistic.
Bottom line: Like all tech companies, Uber is trying to have a more diverse workforce by improving its hiring practices and continuing to encourage internal employee groups. And like all tech companies, it's finding that change is hard and slow.
Go deeper