Inside McMaster's months as national security adviser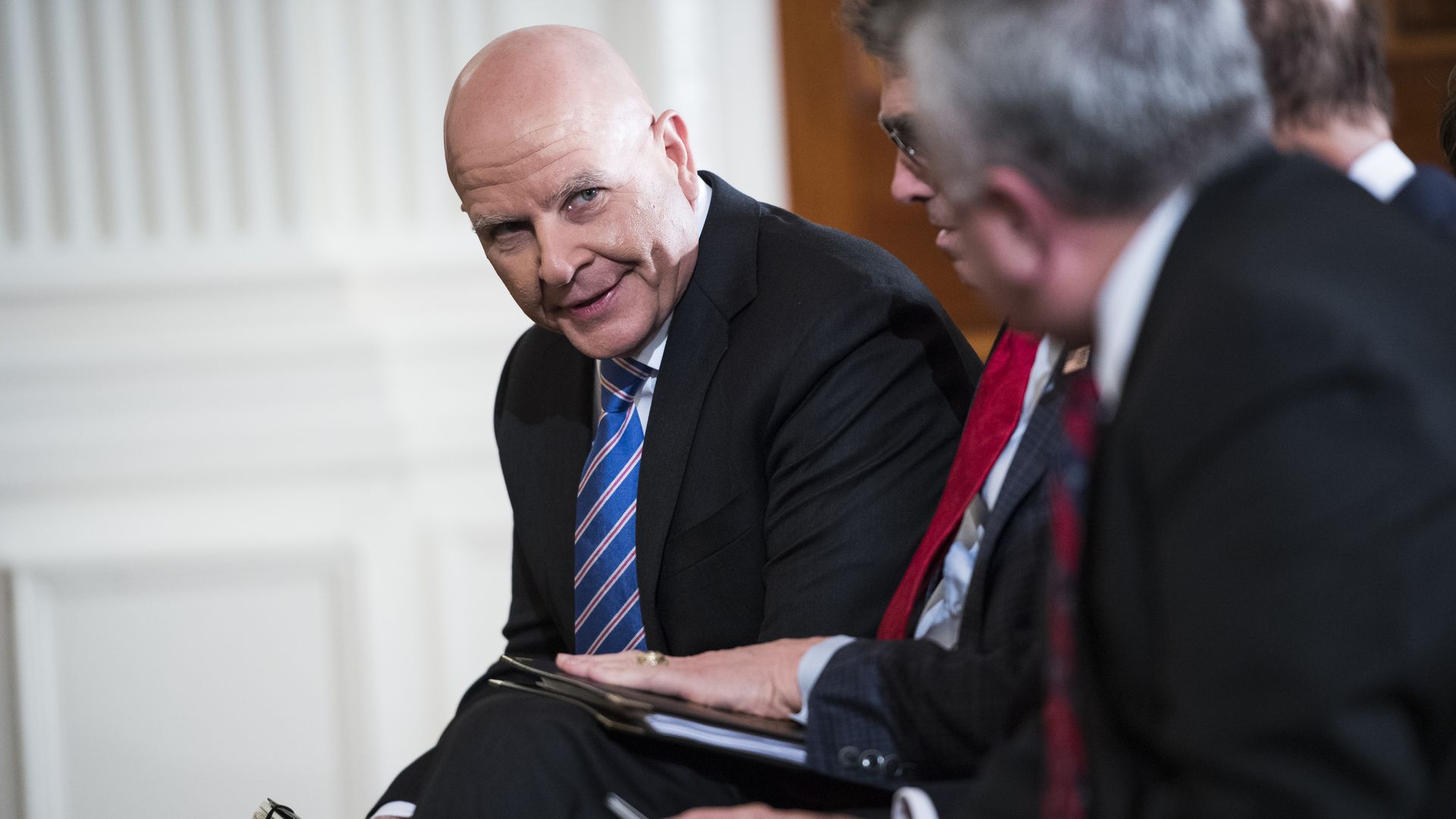 The New Yorker's Patrick Radden Keefe explores the tumultuous White House tenure of former national security adviser H.R. McMaster — through interviews with friends, colleagues, and current and former National Security Council staffers — and reports on what lies ahead with John Bolton at the helm.
Inside the West Wing: "The morning after he was fired, McMaster called an all-hands meeting ... McMaster exuded optimism, not bitterness, praising his colleagues and exhorting them to do everything they could to empower his successor, John Bolton — an unrepentant hawk who is expected to adopt a more Kissingerian approach to the position."
"McMaster will retire from the Army on June 1st. He will teach, give lectures, sit on corporate boards, and make money."
"And perhaps he will write another book — one that interrogates his own calibration of the balance between duty and honor in the service of a President who didn't want to be challenged."
Go deeper