Updated Apr 23, 2018 -

World
China deepens militarization of One Belt, One Road initiative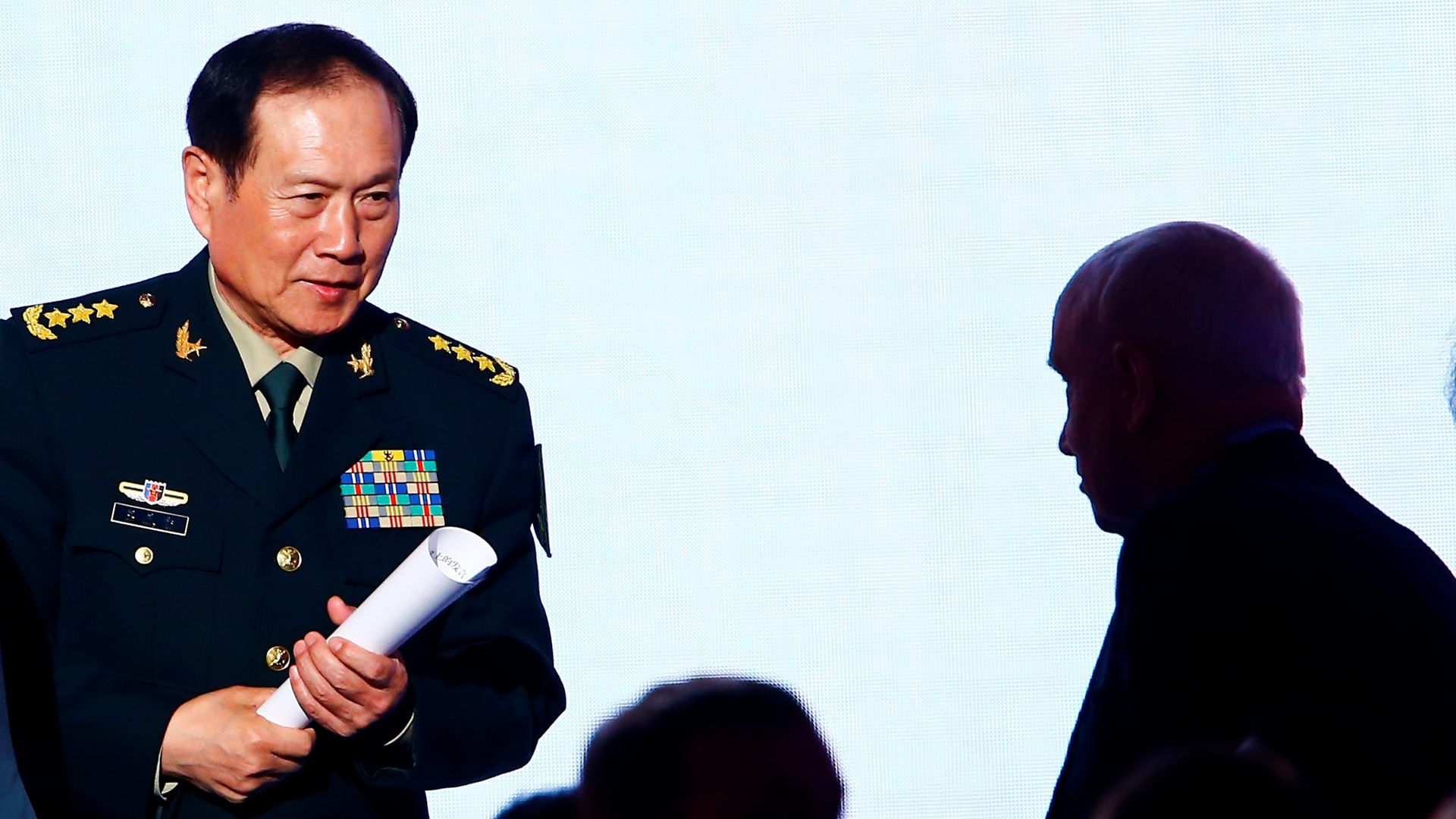 In a meeting with Pakistan's Chief of Naval Staff in Beijing on Friday, Chinese Defense Minister Wei Fenghe announced that China was "ready to provide security guarantees for the One Belt, One Road project" (OBOR).
Why it matters: Beijing has long pitched OBOR — a $4 trillion–$8 trillion integrated energy, transport and mega infrastructure project envisioned as a modern Silk Road — in economic terms. But this latest statement contrasts with Beijing's earlier rhetoric, suggesting that the project has more important defense-related motives.
A recent study found that Chinese officials are privately more interested in the strategic and political benefits of OBOR than its economic advantages. And there is already significant evidence that OBOR has military implications: One of the largest projects involves the Pakistani port of Gwadar on the Arabian Sea, which will reportedly be used by the Chinese Navy.
Meanwhile, in Sri Lanka, rising debt for Chinese loans used to develop the Hambantota port recently forced Colombo to grant control to Beijing for 99 years, in return for improved loan terms. While the renegotiated agreement states that China will use the port only for civilian traffic, the new "security guarantee" principle creates a pretext for China to establish a regular military presence around each of its OBOR project areas. If states object, Beijing can easily threaten to increase loan interest rates to force their compliance.
[UNSUPPORTED BLOCK TYPE: axiom]
Frank O'Donnell is a Stanton Nuclear Security Junior Faculty Fellow at the Harvard Kennedy School's Belfer Center and a nonresident fellow in the Stimson Center's South Asia Program.
Go deeper