Inside Trump's week of European visits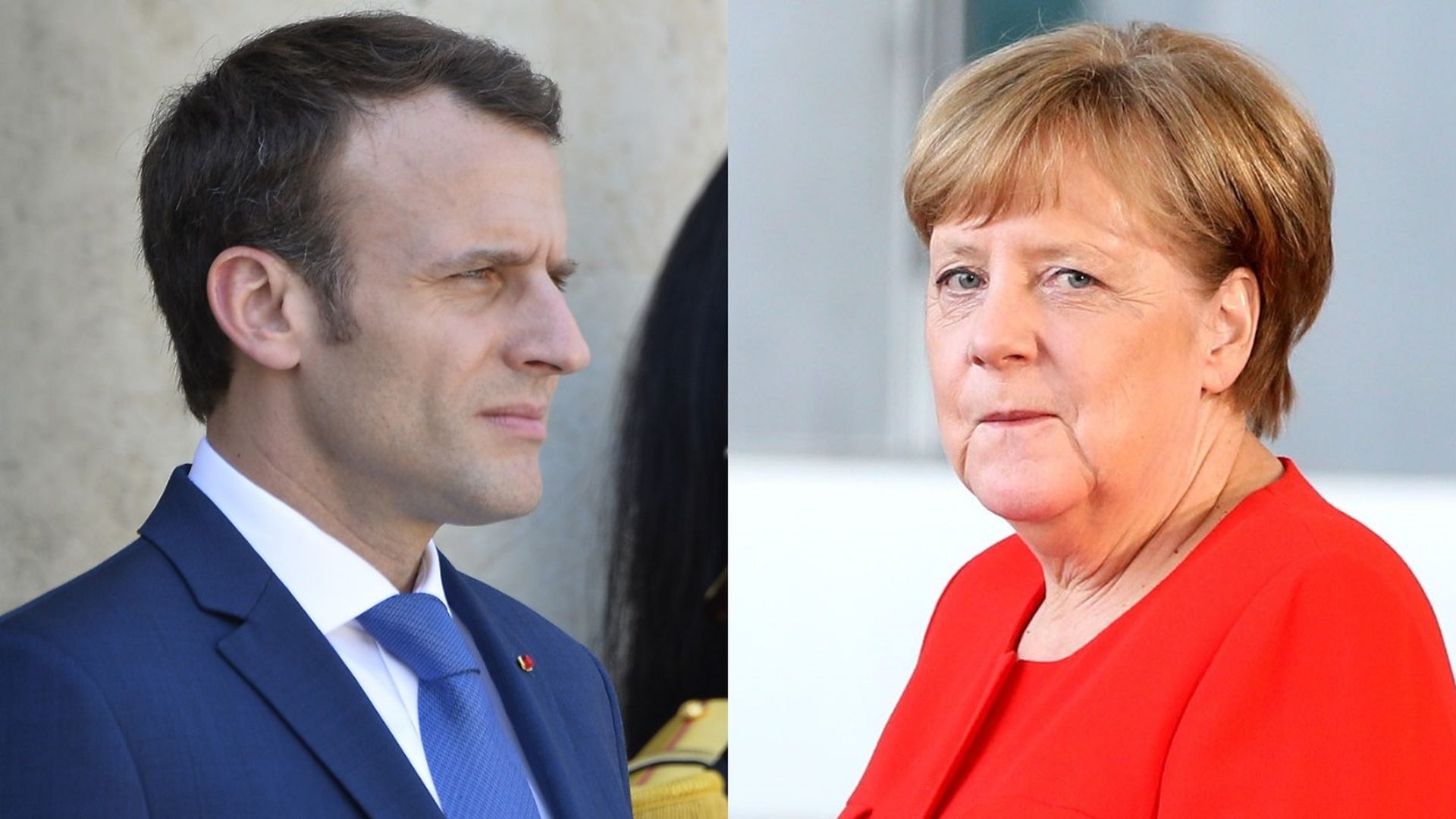 This week in Washington will be dominated by two foreign visitors: French President Emmanuel Macron and his wife's visit will culminate with the first state dinner of Trump's presidency at the White House on Tuesday night — then, on Friday, Trump hosts German Chancellor Angela Merkel.
What we're hearing: Macron hopes to persuade Trump to work with the Europeans to fix the Iran nuclear deal rather than to follow his instincts and tear up the deal next month by reimposing American sanctions on Iran.
Macron has also worked behind the scenes to try to persuade Trump to re-engage with the international community on climate change after he dramatically announced the United States' withdrawal last year from the Paris climate accord.
Sources who've worked closely with Trump are skeptical about whether Macron's assiduous and successful efforts to build personal chemistry with Trump will pay off and sway Trump on either Iran or climate change.
Behind the scenes: Trump's ambassador-to-Germany-in-waiting, Ric Grenell, was seen at Mar-a-Lago on Saturday night talking to Trump. Grenell, who was there for dinner, was being introduced around the room by Terry Allen Kramer, a long-term Palm Beach resident and Broadway producer, and by the president's friend Chris Ruddy.
According to a source who saw the president make the rounds of the room at Mar-a-Lago, Trump spent a substantial amount of time talking to Grenell.
The president has let it be known he's impatient with the hold-up in the Senate over Grenell's confirmation and has told people he had wanted to get it done before Merkel's visit this week.
Go deeper