White House fears VA secretary will get denied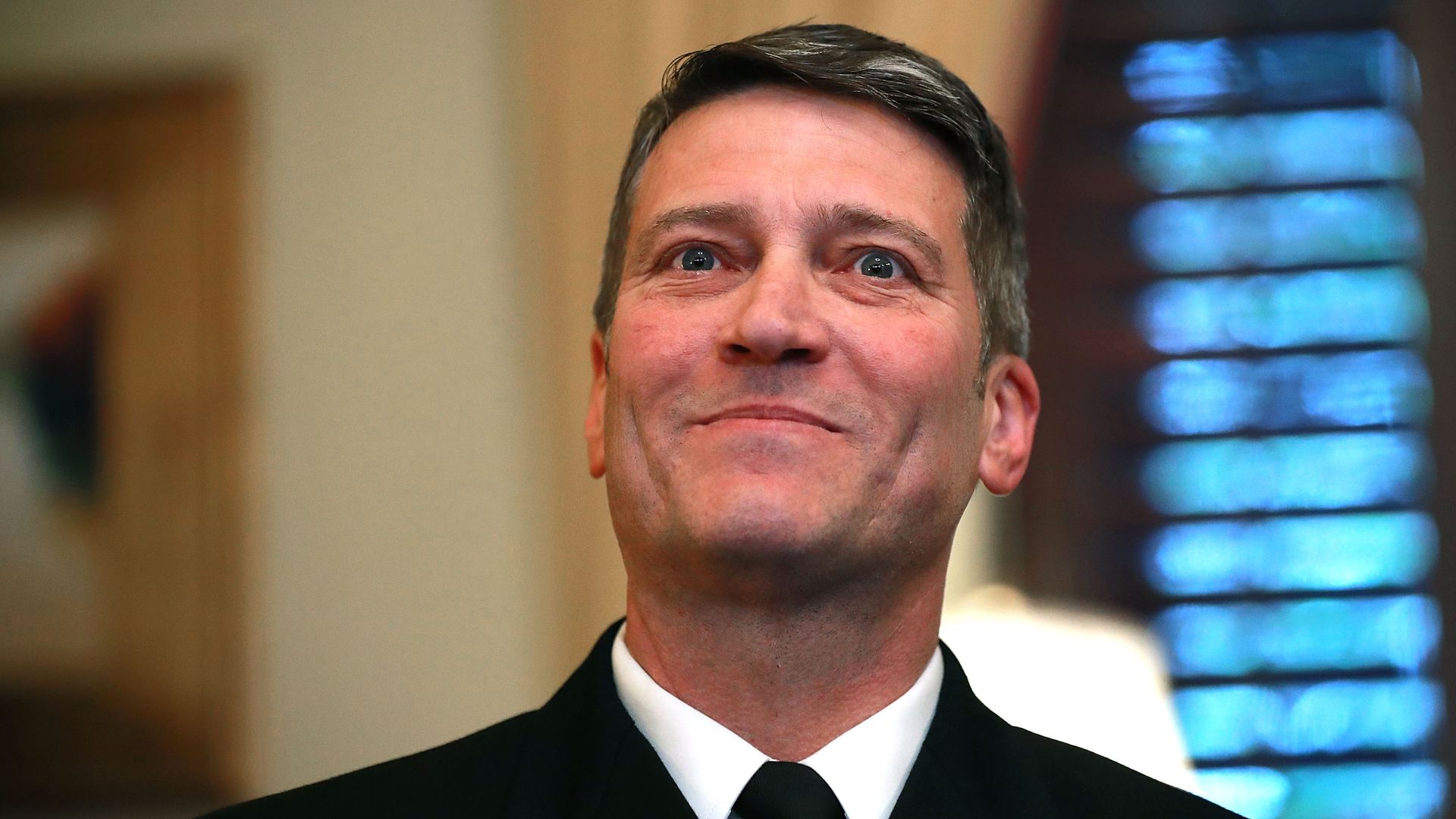 Senior administration officials and senators from both parties on the Veterans Affairs Committee are growing increasingly concerned about Ronny Jackson's prospects to be confirmed as Trump's Secretary of Veterans Affairs.
Between the lines: Sources with direct knowledge of the private deliberations on Capitol Hill and inside the White House tell me the White House is well aware of these widespread concerns about Jackson.
In fact, Trump's chief of staff John Kelly thought it was unwise for Trump to nominate Jackson so quickly without going through all the due diligence that a normal cabinet nomination process would involve. Though since then, I'm told Kelly has aggressively defended Jackson.
Jackson is well liked at 1600 Pennsylvania Avenue in his role as the White House doctor, but some senior officials question whether he has the management experience necessary to run the second largest agency in the federal government.
Why this matters: Jackson has his confirmation hearing this week, and expects to testify before the Veterans Affairs' committee on Wednesday afternoon. Senators from both parties share the skepticism — and that includes some Republicans on the VA Committee.
Sen. Jerry Moran (R-Kan.), who sits on the VA Committee, told The Hill this week that Jackson "doesn't have the experience you'd think would traditionally be required at the VA."
Sen. Mike Rounds (S.D.), another Republican on the committee, told The Hill that Jackson knows about health care, but "has very limited background in terms of managing groups."
White House Legislative Affairs Director Marc Short pushed back against these criticisms telling me: "Ronny Jackson is a small town kid who went to medical school, volunteered to serve our nation in uniform, has risen all the way up to Admiral, treated wounded soldiers in combat, has a dad who's a veteran and a son who's a Navy SEAL, has personally served multiple presidents, and yet members of Congress who have never managed a thing outside of their own congressional office have the audacity to say he's not qualified before he even has a hearing."
Veterans groups have mostly declined to give Jackson ringing endorsements; and the White House is also aware of specific concerns about Jackson's professional conduct in the Navy that have been taken to Jon Tester in his capacity as ranking member of the Senate Veterans' Affairs Committee.
A source briefed on the situation told me the White House is looking into these complaints to see whether they are legitimate or simply politically-motivated slurs on his character.
Behind the scenes: While these concerns about Jackson metastasize on the Hill, administration officials are trying to intensely prepare Jackson for his hearing. They're doing murder board sessions this weekend in the Eisenhower Executive Office Building beside the White House, and sources briefed on these sessions tell me they have been going on pretty aggressively for the last couple of weeks.
Go deeper