Nashville shooting suspect arrested near White House last year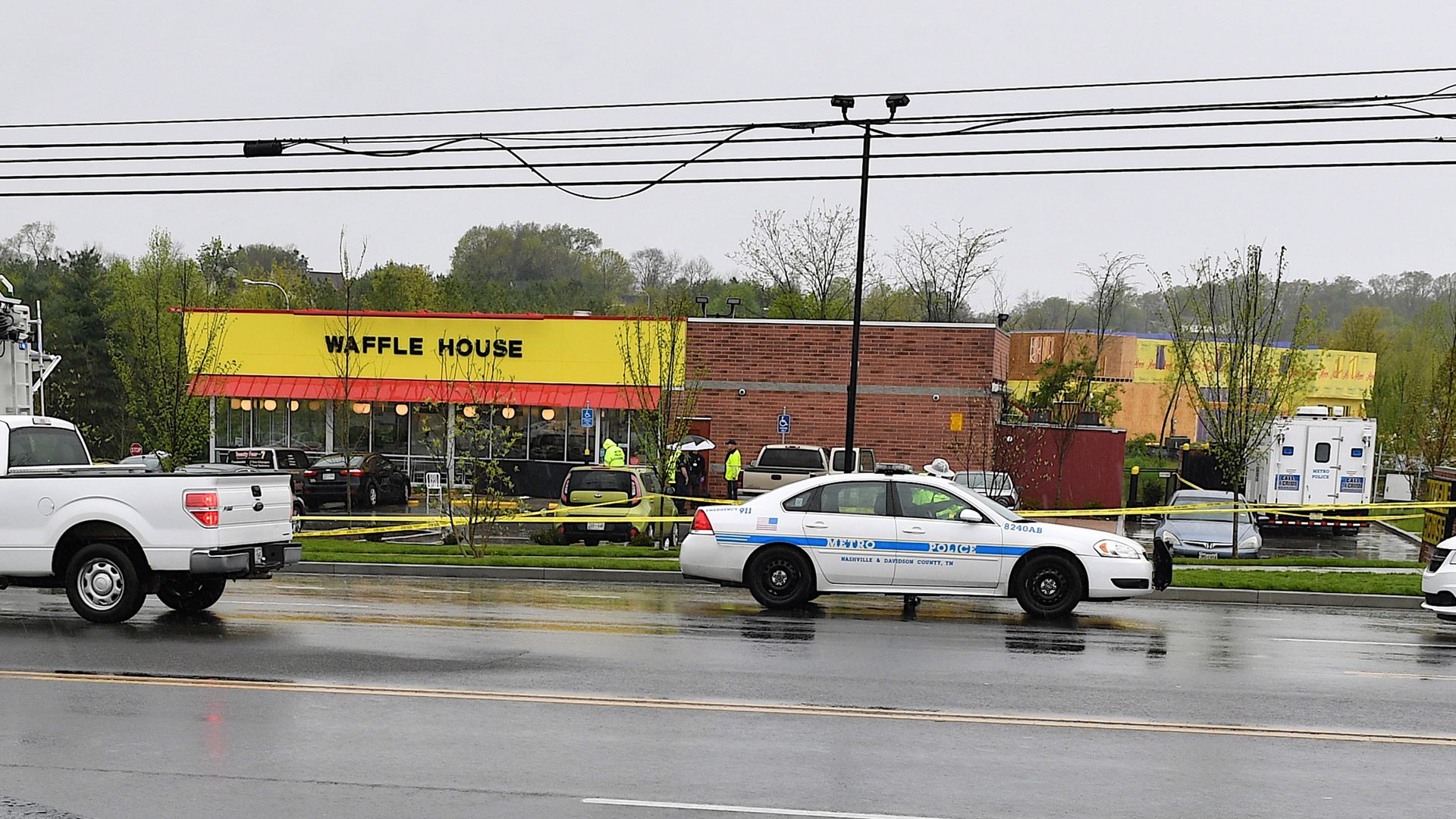 Travis Reinking, the suspect in a shooting that killed four people at a Nashville Waffle House early this morning, was arrested by the Secret Service in June 2017 for being in a restricted area near the White House, per the AP.
The details: After the White House incident, Reinking was released and questioned by the FBI and local authorities, who seized weapons from him — including the AR-15 used in today's shooting. That gun was later released to his father, who gave it back to him. Reinking remains at large, according to authorities, who believe that he may still be in possession of two guns.
Video from the Metropolitan Nashville Police Department's announcement:
Go deeper