The problems with the presidency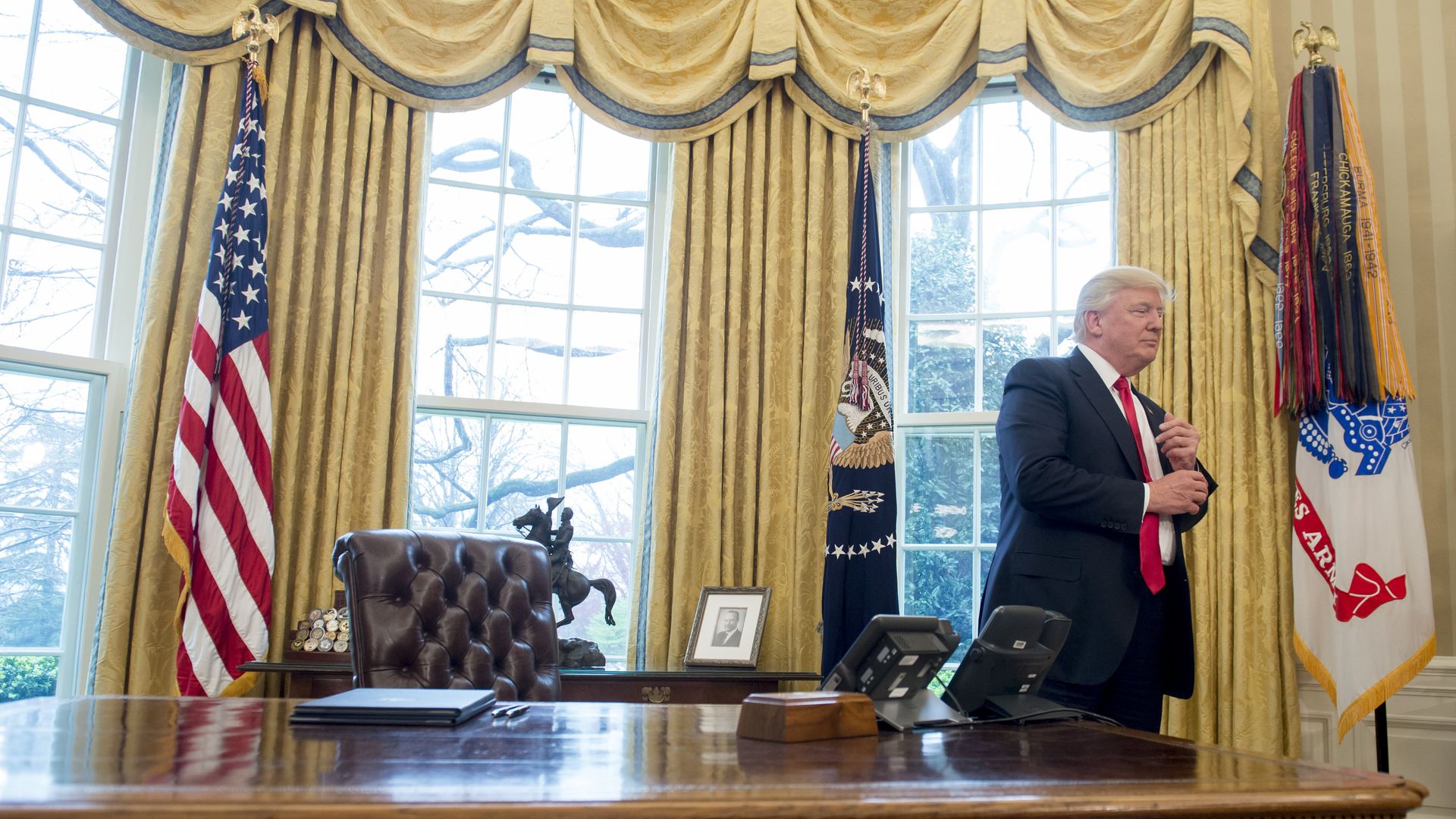 "If Trump were a less divisive figure, we might ... consider that what looks like incompetence or impertinence on the part of the officeholder could also be evidence that the office itself is broken," John Dickerson, co-anchor of "CBS This Morning," writes in the cover story of the May issue of The Atlantic.
Why it matters: "Even the most above-it-all president is continuously tempted to privilege the small over the big and the now over the future."
"A president must now be able to jolt the economy like Franklin Roosevelt, tame Congress like Lyndon Johnson, comfort the nation like Ronald Reagan."
"The president must ... console the widow of a soldier he sent into combat one moment, and welcome a championship-winning NCAA volleyball team to the White House the next."
"He must live with the paradox that he is the most powerful man in the world, yet is powerless to achieve many of his goals — thwarted by Congress, the courts, or the enormous bureaucracy he sometimes only nominally controls."
Mitch Daniels, former Reagan aide and Indiana governor: "The next successful president is likely to be somebody who concentrates relentlessly on a few well-chosen goals."
Go deeper