57 dead in ISIS suicide bombing in Kabul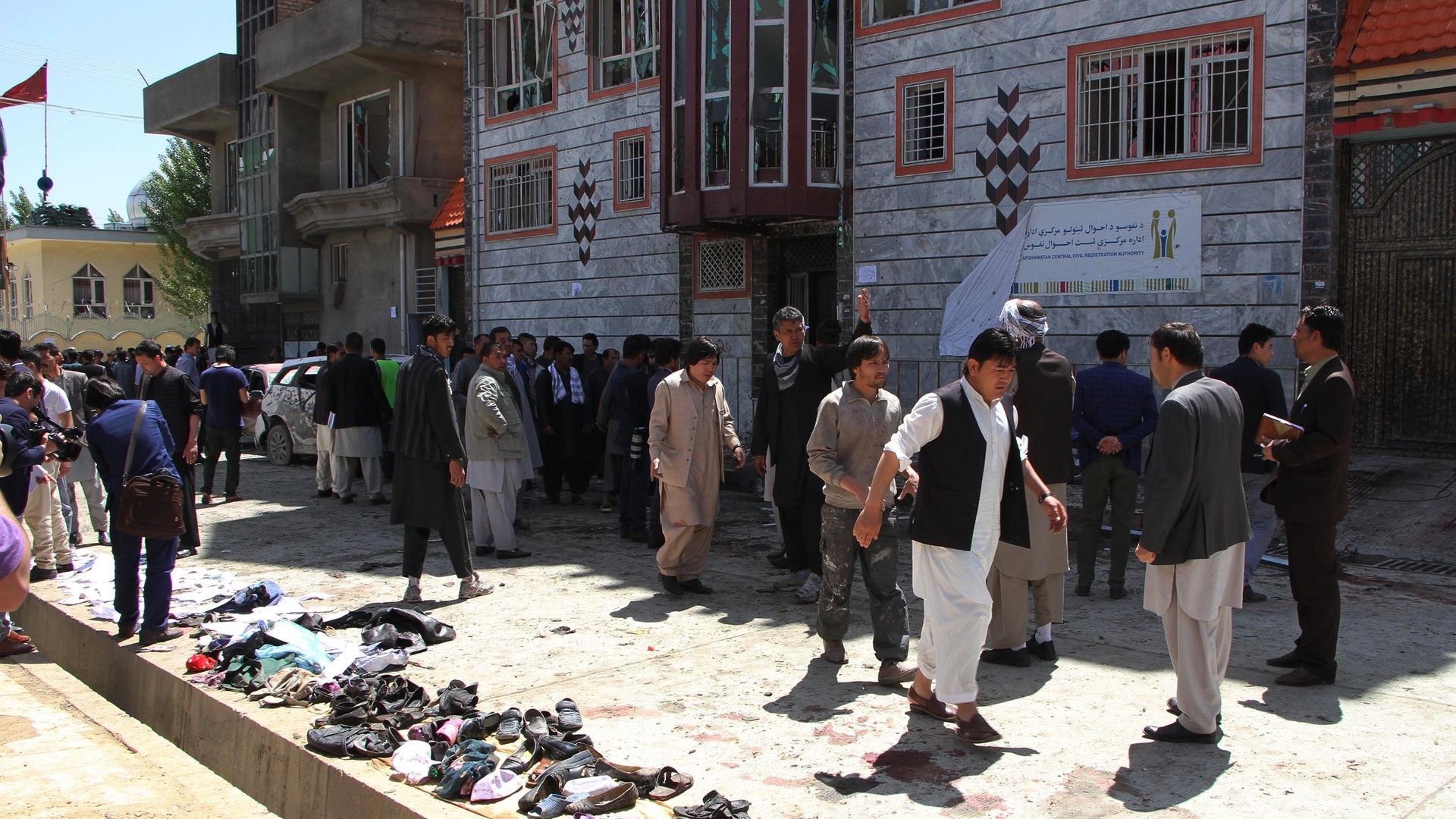 ISIS has claimed responsibility for a suicide bombing outside a voter registration center in Kabul, Afghanistan on Sunday. The bombing targets "a project of key importance to the credibility of President Ashraf Ghani's Western-backed government, which has pledged to hold parliamentary elections this year," reports Israeli news outlet Haaretz.
The latest: Per the AP, the attack killed 57 people and injured more than 100 others — most of whom were waiting in line to collect voter identification cards.
Go deeper