Bay Area lags on quake safety measures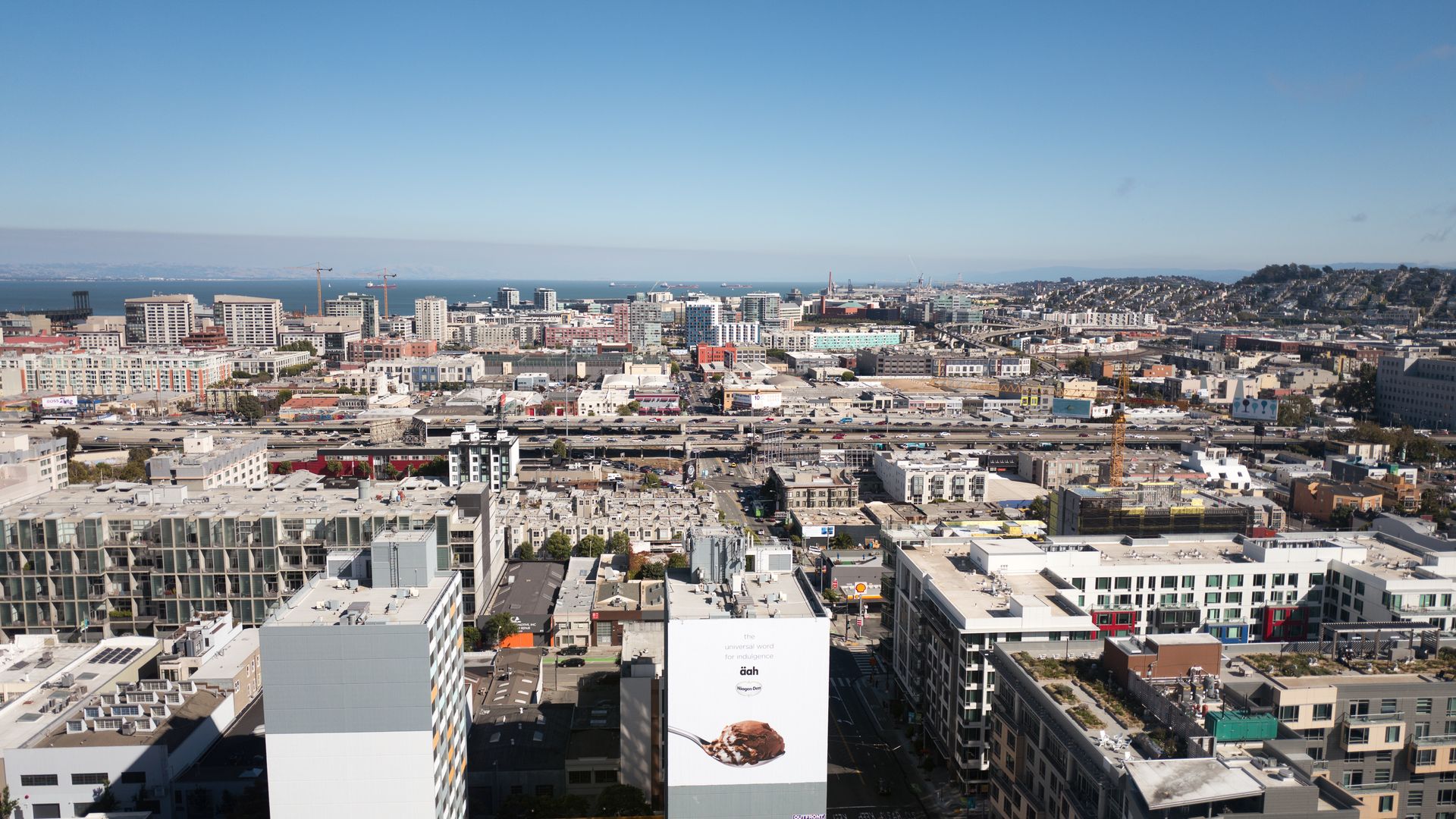 The newfound wealth from San Francisco's tech boom isn't translating to more sophisticated earthquake safety measures, reports the LA Times.
Why it matters: Earthquakes pose the greatest natural threat to northern California's economy and infrastructure, but the Bay Area's cities — once national leaders in safety — are now falling behind their neighbors in southern California.
The vulnerabilities, according to the Times...
"There are an estimated 2,000 to 3,000 brittle concrete buildings in San Francisco — a building type that is one of the deadliest in earthquakes — yet the city does not have a list of where they are located."
"In Oakland, there are nearly 2,000 possibly vulnerable wood-frame apartment buildings at risk of collapse in a seismic event — and there is no law to require them to be fixed."
"The report said 17,000 units in Oakland's soft-story apartments or condominiums could be declared uninhabitable after a major earthquake — 10% of the city's housing supply. ... Yet four years later, no proposal for a mandatory retrofit law has been introduced by the City Council."
"San Jose doesn't even have a list of its more than 1,000 apartment buildings thought to be at risk."
A suggestion: Utilizing the Bay Area's tech wealth to push for a massive retrofitting update — which happened thanks to a series of quakes in populated areas of the state from 1970s to the 1990s — but has stalled since northern California hasn't faced a "big one" since 1989's Loma Prieta quake.
The Times spoke to structural engineer Janiele Maffei, former board member of the Oakland-based Earthquake Engineering Research Institute, who said: "The minute you start that clock, you're ahead. The minute you say you're not going to start that clock for 10 years, you're behind."
Go deeper