Juiciest excerpts from new book on Hillary Clinton campaign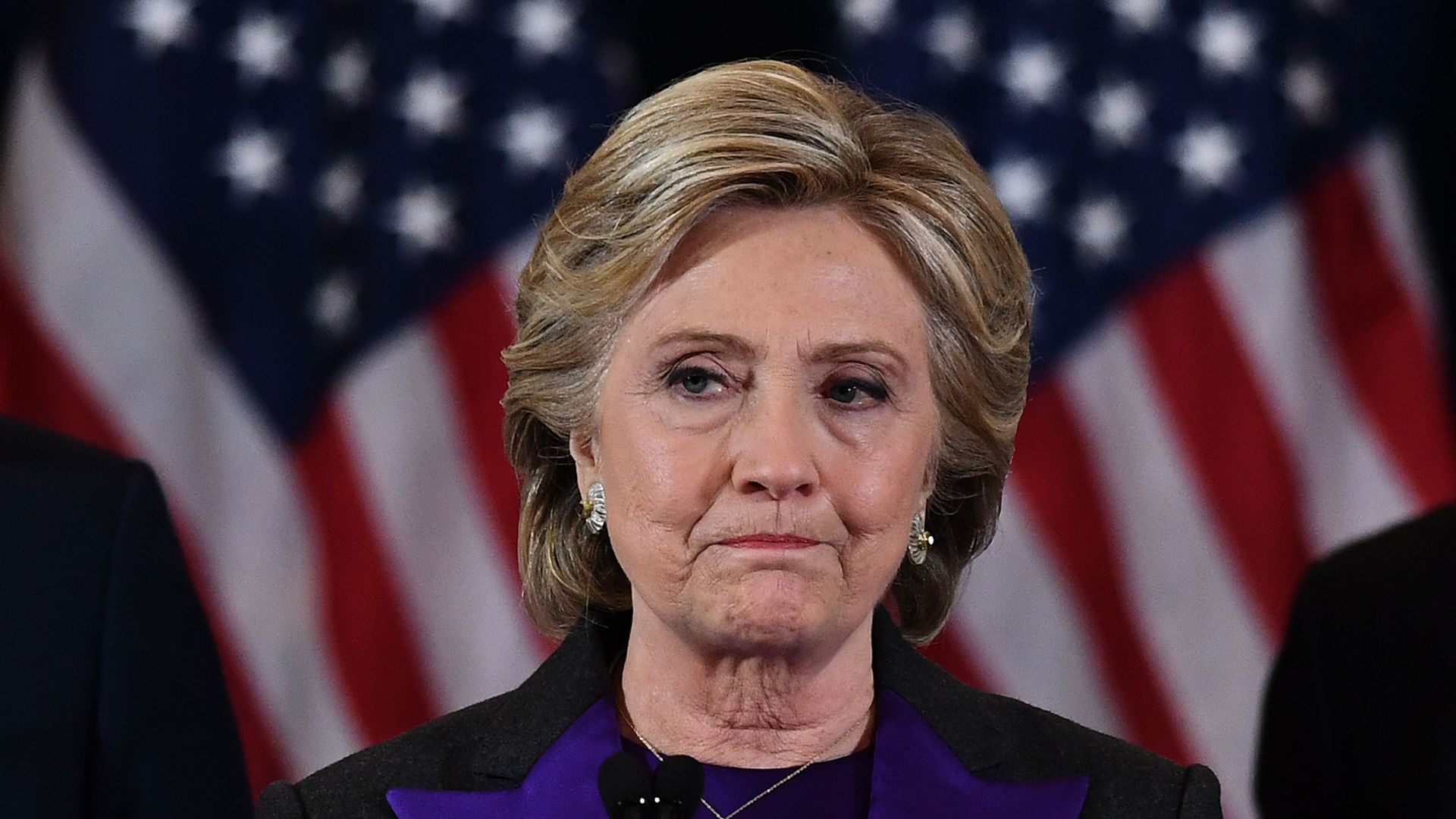 Amy Chozick's new book "Chasing Hillary" is already making news around town with new details about Hillary Clinton's campaign falling under the microscope in the days before its release.
"I knew it. I knew this would happen to me ... They were never going to let me be president."
— Hillary Clinton, per a quote from the book.
Basket of deplorable tiers: Clinton commonly referred to Trump supporters as deplorables in three tiers, Chozick writes:
"Basket #1: The Republicans who hated her and would vote Republican no matter who the nominee."
"Basket #2: Voters whose jobs and livelihoods had disappeared..."
"Basket #3: The Deplorables. This basket includes 'the racist, sexist, homophobic, xenophobic, Islamophobic — you name it." (Daily Beast)
Joe Biden wanted to run for president but feared the Clintons would try and "destroy" him. Chozick writes "he added something like 'You guys don't understand these people.'" (Daily Beast)
Chozick blamed Clinton for ignoring media and not recognizing how Trump used journalists: "Trump understood our gluttonous short attention span better than anyone," she wrote, "but especially better than Hillary." (Washington Post)
Clinton knew she had a likability problem but Chozick said she "cut off" staff members who brought it to her attention. "You know, I am getting pretty tired of hearing about how nobody likes me." (Daily Beast)
"I Became an Unwitting Agent of Russian Intelligence" is the title of one of the chapters in the book where Chozick details her sympathy about the Clinton e-mail scandal story. (Washington Post)
What's next: The book detailing Clinton's campaign, her strategies and what happened after she lost the election will hit shelves on April 24.
Go deeper